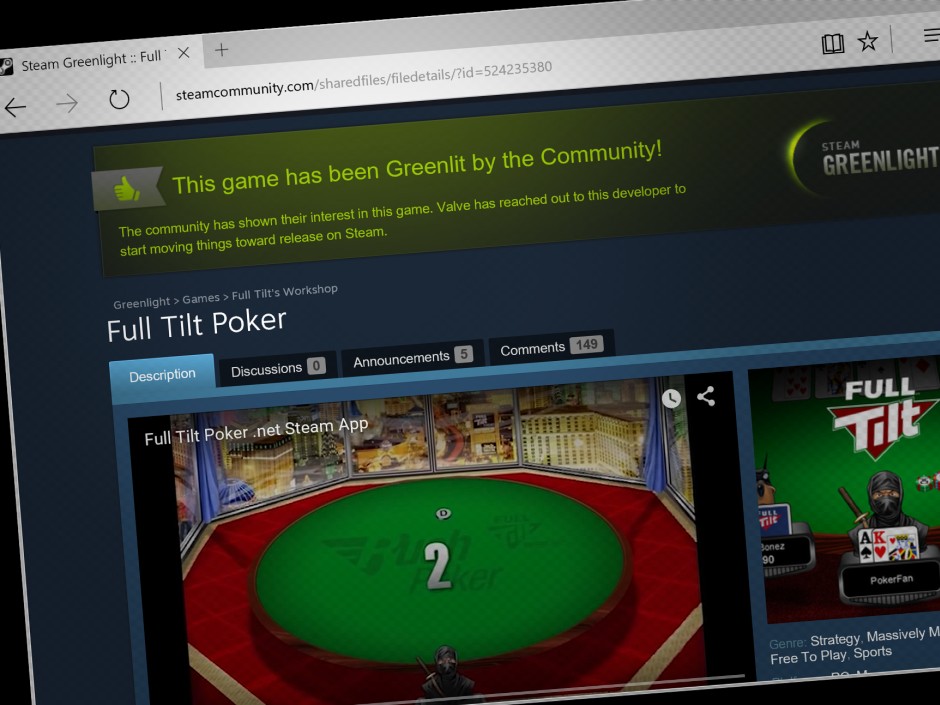 Full Tilt's play money poker app marks the first major online poker brand to enter the Steam market.
Steam has around 125 million gamers using its services making this a huge coup for Full Tilt who a little over a month ago submitted their app for approval to the gaming platform.
Community focused, Steam, uses a "Greenlight" procedure to determine which games will be distributed through their services. The acceptance process involved Full Tilt securing thousands of votes directly from Steam gamers.
Starting to diversify
As quoted by Poker Industry PRO earlier last week, Dominic Mansour, Managing Director at Full Tilt comments:
"The opportunity to introduce our game to the millions of players who make up the Steam gaming community is really important to us."
"We will be the first major online poker brand on the platform and the move underlines our strategic intentions to explore new avenues for our games," he added, saying that the "Greenlight qualification process has been very interesting and has provided us with some excellent insights into the wider gaming community."
Full Tilt is confident their app will be ready to be distributed to Steam gamers by the end of the year.
By being greenlite by Steam, we see the Full Tilt brand start to diversify and reach new audiences which is in line with recent product changes such as their new VIP program that was launched back in August