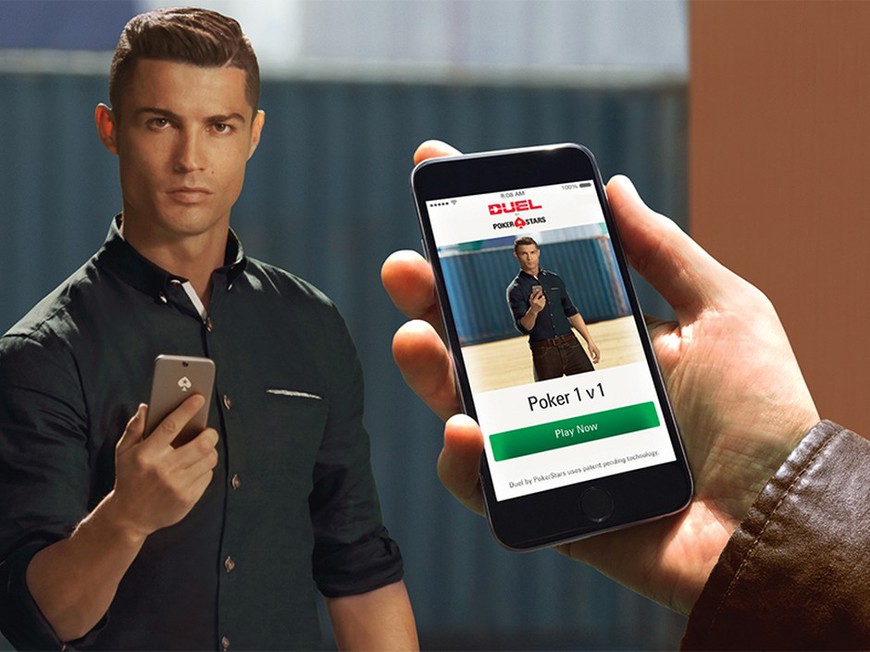 PokerStars unveiled today Duel, an entirely new format of poker that can be played for real money and play money chips.
The game is based on Heads Up No Limit Texas Hold'em, but players have a time bank that is measured in hours and days rather than seconds, allowing players to fit the game into real life where their attention may be diverted at a moment's notice.
Play takes place over a fixed number of hands per match and a set number of big blinds per hand. All hands are dealt out at once and players can make decisions for each hand all in one go, with hands playing out simultaneously.
Once all the hands have been completed, the player with the most total chips wins. If a player's time bank expires, the remaining hands are either checked down or folded.
The game will be available exclusively on iPhone and Android mobile devices. It is currently available in Norway as part of a limited beta test. It is expected to be rolled out to additional countries in the coming months.
Social is a key focus of the game. Players can challenge their friends via text message, Twitter, Facebook and other social media platforms by simply sharing a link. Win/loss performance stats can also be shared and players can see the "friends" count of other players and the number of stars they have earned.
PokerStars' big slate of poker pros on the roster will also be prominent in the client. Players will be able to challenge the likes of Daniel Negreanu and Bertrand "Elky" Grospellier as well as their roster of sports stars.
Whether a coincidence or not, the launch of Duel coincides precisely with the removal of real money heads up cash games in the lobby, announced earlier this week and set to come into effect tomorrow.
Duel by PokerStars marks the company's most decisive move yet to introduce online poker to a new generation of players. The time to complete a match aims to appeal to people who wish to engage with the product on their own time. The hope is that Duel by PokerStars will become part of a daily habit, alongside checking news, social media, and playing other classic social games like Zynga's Words With Friends.