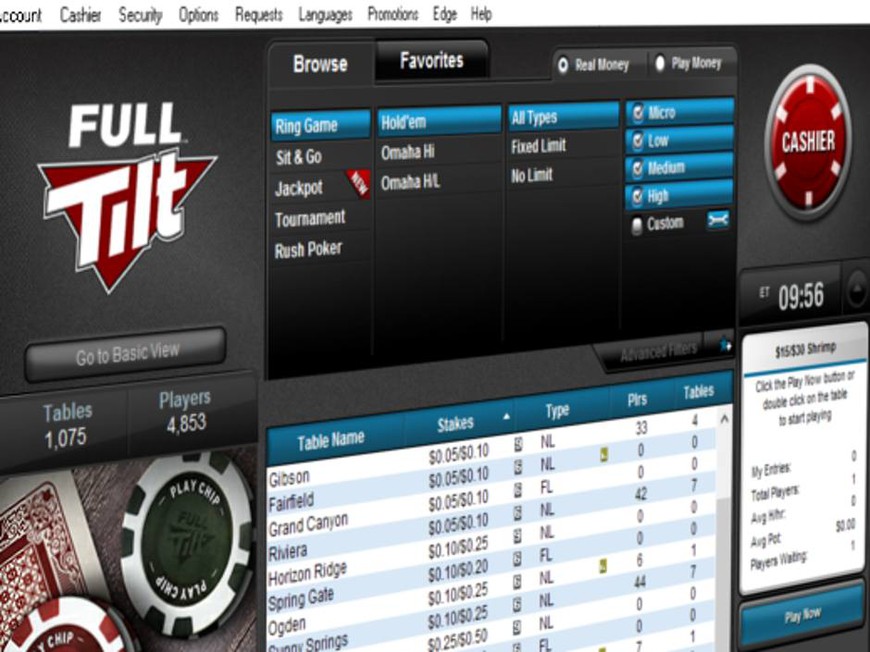 This Sunday, the 29th Full Tilt Online Poker Series will get underway. $1 million in prizes is guaranteed across 46 events spanning three weeks. And it will be the last chance players have to play a major tournament series on Full Tilt's iconic software.
It was announced this week that Amaya, parent company of PokerStars and Full Tilt, plans to merge Full Tilt onto the PokerStars platform. Players will "benefit from a larger pool of players offering greater game choice" and "bigger prize pools," it was stated.
And, according to a report on Poker Industry PRO today, this means that the Full Tilt software will be officially retired. It was also announced that the software is not for sale.
After the merger, which is scheduled for this spring, Full Tilt will basically operate as a "skin" on the PokerStars network—it will have its own design and retain its branding, but below the surface, the software will be the same as PokerStars. Just like players on PokerStars.UK and other national skins, Full Tilt be another poker room sharing liquidity across one massive online poker network.
This means that the rake will be the same and the games and tournaments spread will be the same. Play chips games will also all be on one player pool.
Games will play at the same speed, policies will likely be the same, and features of PokerStars' client will be available on Full Tilt.
Players will have one unified account which can be used to log in to both online poker rooms, and a single VIP program will reward play on both sites.
There will be some differences, it was revealed. The iconic avatars of Full Tilt will remain an exclusive feature on the FTP brand. While PokerStars players will see the avatars at the table, only Full Tilt players will have them to choose from.
For players on Full Tilt, the change will be significant. Some will likely lament the loss of the software, which many consider to be one of—if not the—best online poker clients around. Various policy changes in the last two years, like the end of high stakes games and waiting lists, will also be rolled back inline with PokerStars' current policies.
It was announced that FTOPS will continue, but will only be available to players on the Full Tilt skin.
So if you want one last shot at a big prize on the classic Full Tilt software, now's your chance.