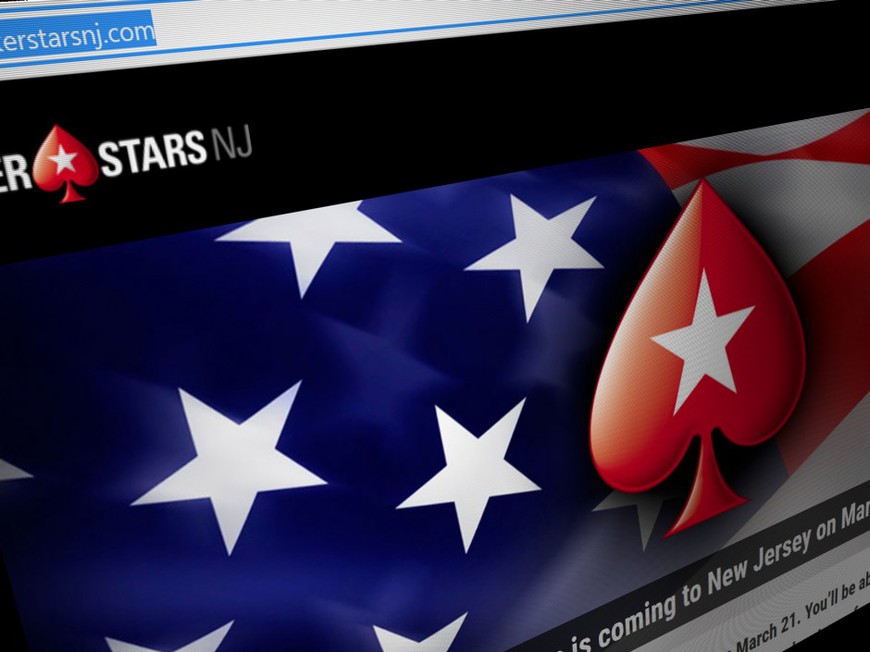 Starting Wednesday March 16 at approximately 4 pm local time, the PokerStars NJ software will be available to download, and the restricted soft launch will commence ahead of the full launch scheduled on Monday March 21.
For five days, up to 500 players will be allowed to play for real money on the PokerStars software while in New Jersey. Play will be restricted to 8 hours (from 4pm to midnight) on March 16 and 17. On March 18, the available hours will double with play open from 8am until midnight, and for the final two days of the soft launch (March 19 and 20), play will be allowed around the clock.
Barring any unexpected setbacks, PokerStars will be available to the general public located within the New Jersey borders starting on Monday March 21.
Signing Up for a PokerStars NJ Account
Poker players in New Jersey that have never had a PokerStars account before, simply need to create a new account to start playing. However, those that have had a PokerStars account in the past have the choice of using their old screen name for their new PokerStars NJ account, or starting from scratch with a completely new account.
Those that choose to convert their old account should use the special "Quick Account Creation" process which will get them the added benefit of converting any Frequent Player Points (FPP) left in their account to the new PokerStars VIP currency: StarsCoins. In addition, the conversion to StarsCoins will take place at a special conversion rate of 1.6 StarsCoins per FFP. The standard rate will be 1-for1 going forward.
Lower Requirements for
VIP

Rewards in New Jersey

Those that convert their old accounts will also get the added benefit of receiving a VIP status based on their level of play from their old account. For example, players that had Supernova status when PokerStars stopped accepting play from within the US on Black Friday will receive Supernova status for the remainder of 2016. Players on monthly VIP status levels, such as GoldStar, will receive that status level, but they will need to meet the minimum requirements to maintain that level on a monthly basis.

The good news for players in New Jersey is that due to the lower liquidity levels in the state compared to the dot-COM player pool, the requirements for the VIP status levels have been modified to make it easier to achieve and maintain some of the highest VIP statuses.
Based on a post from a PokerStars representative in the Two Plus Two poker forums, VIP status requirements and their equivalent racerback will be as follows for PokerStars NJ:

Supernova – 50,000 yearly VPPs, will award 27-30%

PlatinumStar – 4,000 monthly VPPs, will award 22-25%

GoldStar – 2,000 monthly VPPs, will award 17-21%

SilverStar – 500 monthly VPPs, will award 15-18%

ChromeStar – 100 monthly VPPs, will award 12-15%

BronzeStar – no VPP requirement, will award 8-9%

The estimated rakeback rates stated above are based on generating 5.5 VPPs/$1 rake.