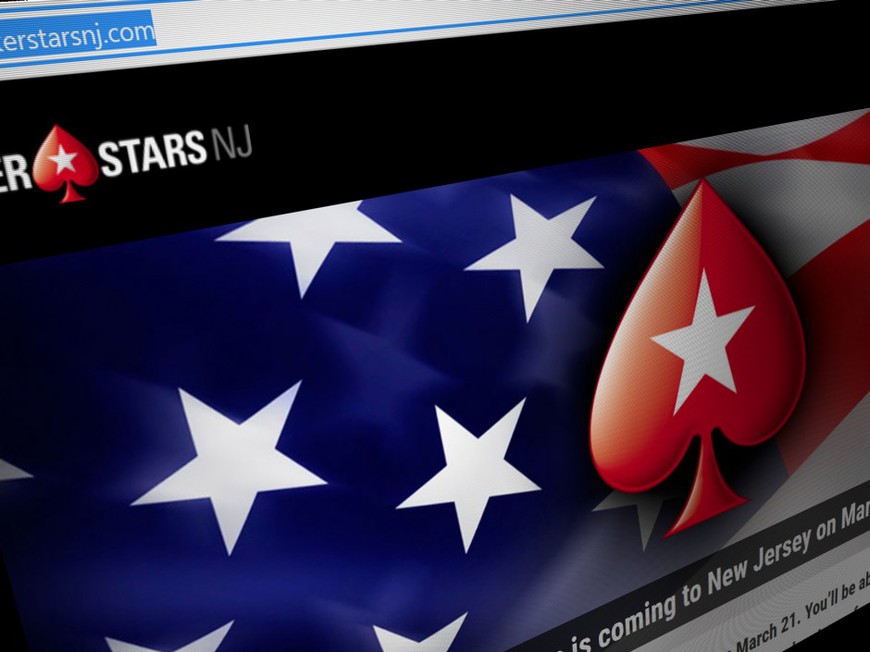 The face of online poker in New Jersey looks a little bit different today as a result of the addition of PokerStars to the mix.
Shortly after 4pm on Wednesday, PokerStars NJ went live to a group of early adopters that were eager to get back playing on the site from the US for the first time since April 2011.
During the eight-hour soft launch period, real money poker hands in cash games, sit and gos, and "spin and gos" were all being played by New Jersey residents until the site closed again at midnight.
As per the rules set out by the New Jersey Division of Gaming Enforcement , online gaming operators must successfully run during soft launch periods that increase in duration—starting at eight hours a day, expanding to 16 hours, and then finally completing two full 24-hours periods.
Early Bugs
During the soft-launch window, a maximum of 500 players can play. The operator must demonstrate that geo-location services, customer signup, verification, and other procedures run successfully.
The start of the soft launch wasn't entirely smooth. Some reported problems downloading the client, though the issue was quickly resolved once the site was updated. Others reported issues with entering in a bonus code on deposit, but a PokerStars rep was quick to respond: "If you're unable to enter the deposit code, we will of course honour the offer and apply the bonus to you on your retroactive play if needed."
Macs and Mobile
Players attempting to install the PokerStars NJ software on their Macs are reporting problems. Apparently the client software has a bug that is blowing up during the install process. PokerStars has acknowledged the issue and is working to correct it, but as of the time of writing, the problem still persists.
Mobile users trying to download the PokerStars NJ client from their iPhones and Android devices also experienced issues, but it looks like the problem was resolved and players are now being directed to search for PokerStars NJ in the Apple store and to download the Android version of the client direct from the PokerStars NJ website.
Old Accounts
Players with existing PokerStars accounts that had addresses on file outside of the state of New Jersey and want to convert their old accounts are experiencing trouble when attempting to login to PokerStars NJ. They are being directed to download the dot-com client, which is obviously not the plan.
PokerStars has acknowledged that issue and is working to get it corrected.
Players that previously used RSA tokens to add an additional layer of security to their online poker accounts but have misplaced it since they were last able to login some five years ago can contact PokerStars support to gain access to their accounts.
A couple of players reported sound issues occurring on their computer when using the PokerStars NJ client. Some players described a change in all of the audio on their system that sounds like "angry aliens," while other reported a total loss of all sound.
The problem seems to be related to the Windows 10 platform and a forum poster provided a workaround while the technical support personnel at PokerStars NJ work to resolve the issue.
As expected, PokerStars is using its new "PokerStars 7" client, which has been the default client on dot-com since late 2014. The site is spreading more games than other operators, Stud, Badugi, Triple Draw and 8-game tables along with the regular NL, PLO and Limit Hold'em varieties on offer. And, like in other markets, the online poker client includes an integrated casino, offering table games a tab away from the poker tables.
The soft launch continues today at 4pm local tome with another eight hour period. Tomorrow, the operating time expands with a start time of 8am and then expands further on March 19 and 20 to 24 hours before launching in full on March 21.