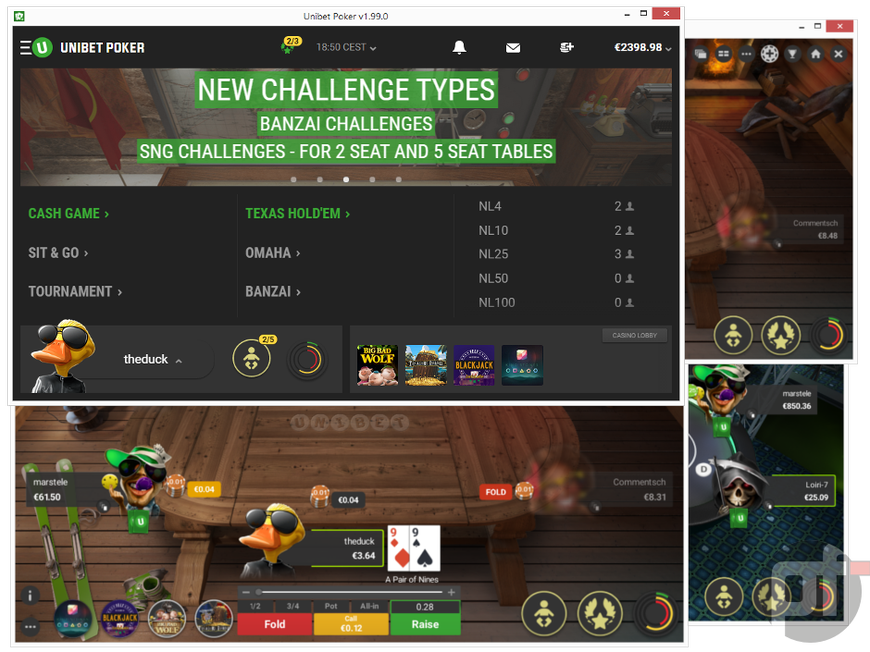 Unibet has announced grand plans for its poker client, as version 2 is on its way with a whole host of re-worked features that includes a new-look sleek lobby, simplified missions system, improved table animations, bonus shop and a new hand replayer.
The launch may possibly be the biggest software overhaul the poker industry will see this year and will be testament to the huge inroads the company has made since launching their independent platform 2.5 years ago. Signup to play online poker at Unibet and experience for yourself what the poker room has to offer.
Unibet is known for having a strong recreational and social focus —prohibiting all scripts and HUDs—and their second generation client will be no different, keeping those core values at the forefront of the overhaul.
New Look & Feel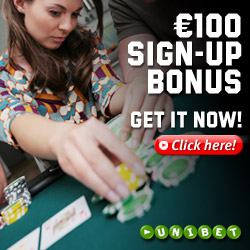 Apart from changes to the core infrastructure of the client, which have been necessary to facilitate the changes to the platform, the first thing players will notice on Unibet v2 will be improvements to the lobby. The lobby will now be fully resizable so that it can be seamlessly used on all screen types.
Poker has an increased focus in the lobby—prior it was crowded with casino ads and in app promotions. It will now give players a simple, clear call to action.
The Challenges icon has also been simplified with a dial display that shows color coded progress bars in the lobby that will always be visible. Green and yellow bars represent progress through monthly missions, and red represents the progress through a cash bonus.
A hand history replayer has been developed that looks identical to the tables, with speed and replayer controls—marking a radical departure from the current text-only hand histories.
Smoother animations are expected in the new client which Unibet hopes will improve the feel of the game, and more tournament formats are expected. The MTT lobby has also been improved and rebuys are being supported in trial form.
Unibet also has plans to expand the monthly challenges system with new missions for Sit and Gos and Banzi.
The client is expected to go into private beta testing with a launch set for October 3.