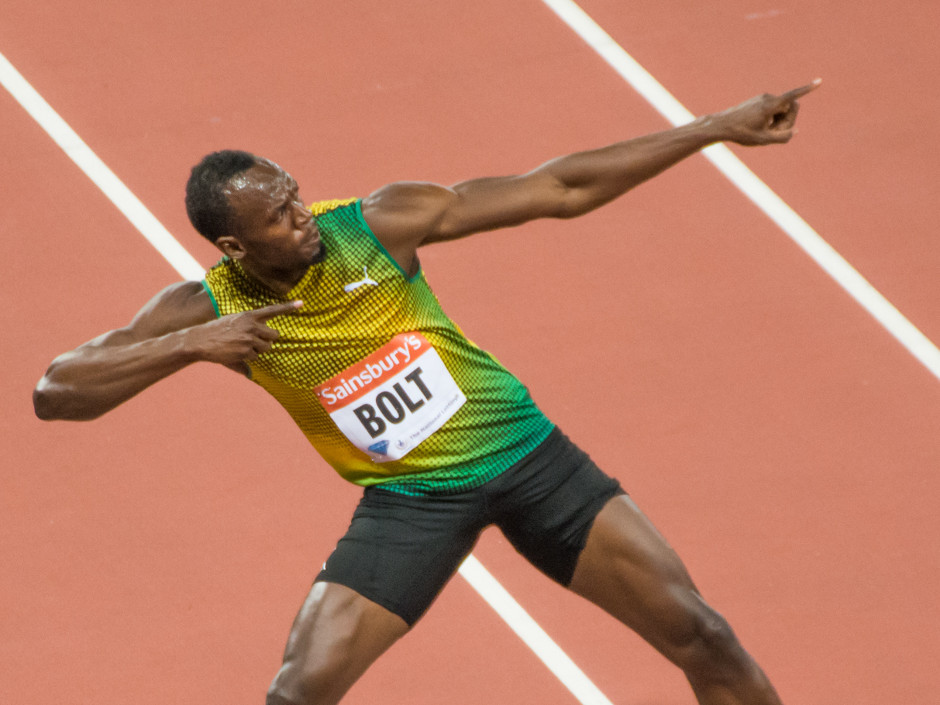 Eight-time Olympic gold medalist Usain Bolt is the latest athlete to team up with leading online poker platform PokerStars, opening the site's first ever celebrity-branded tables last month. The Zoom Usain Bolt Edition is the latest update to PokerStars' take on fast-fold poker, which enables players to fold instantaneously and switch to other Zoom tables throughout game play.
In a press release for the game, the world champion sprinter talked of being "very excited to bring my special edition of Zoom to my fans and poker players around the globe… it is a non-stop poker game which is fun and competitive. I hope everyone enjoys it."
After finishing his career with a bronze medal at the World Championships in early August, Bolt has expressed how he would like to concentrate on spending time with loved ones and enjoying life post-retirement. But it looks as though that competitive spark is still burning, particularly when it comes to fellow PokerStars endorser, comedian Kevin Hart. The pair went head-to-head over a series of challenges earlier this summer and will finally meet each other across the table head-on in a one-on-one poker match at the PokerStars Caribbean Adventure in the Bahamas early in 2018.
So back to the game itself, and to celebrate teaming up with the fastest man in the world, PokerStars is running a number of special promotions, including $1,500 freerolls and daily challenges. There are some decent rewards available. As with all poker games, the players who deposit and play the most have a higher possibility of winning the most, but newbie players will also be rewarded with $30 free play on deposits of $20 or more.
Each week until September 24, players on the special edition Zoom tables will be able to compete in daily and weekend Road to Glory challenges. Inspired by Bolt's record breaking career wins in places like Beijing, Bermuda, London and Moscow, each challenge will have a specific theme and will be available to view daily in the challenge window of player accounts. A prize of up to $5,000 is available to win on weekends, and players can earn extra rewards by competing in weekday challenges, which will triple the value of the weekend prize to $15,000.
In addition, PokerStars will be offering players the chance to win $1,500 in Zoom freerolls each day until October 16, and any players making deposits during the qualifying period will be given a total of six freeroll tickets. A number of Spin & Go tickets will also be available to qualifying players, with prizes of up to $10,000 at stake. Twice a week, $5 cash bonuses will be made available to play any game across the platform (depending on country restriction), so it's a good opportunity to try new games at a relatively low risk.
In order to qualify for any of the promotions, players must make a $20 deposit into their Stars accounts using the promo code 'BOLT'. New players can sign up and take advantage of the $30 free play welcome bonus and qualify for the Zoom promotions. Visit the PokerStars website for detailed terms and conditions.