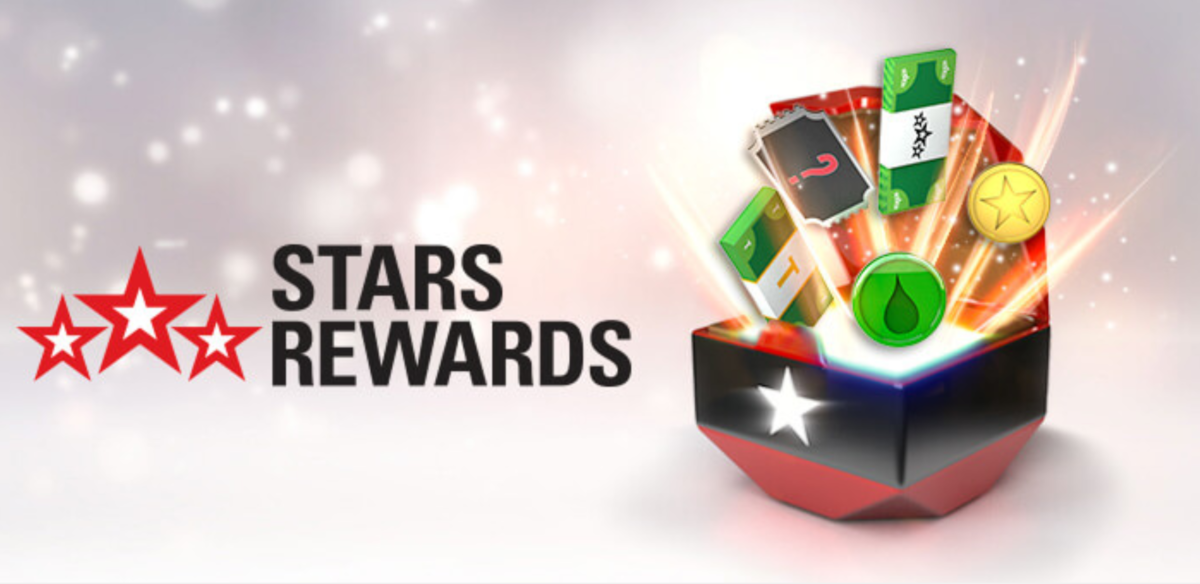 PokerStars' new loyalty program, Stars Rewards, is set to make its debut in New Jersey later this year. It is the only market that still follows the legacy VIP program which rewards high volume players with big cashback incentives.
PokerStars is having technical problems with the existing VIP Program. Currently, players are unable to track their VIP progress and the site is facing an issue maintaining two rewards programs. All the affected players have received a StarsCoin credit for the inconvenience.
"We are having a technical issue where your progress bar isn't being displayed. You continue to earn VIP Steps & StarsCoin in the background. We're working towards fixing the issue as quickly as possible," wrote Dylan Coady, Head of Customer Loyalty for PokerStars, in a forum post back in June.
Why Play on PokerStars?

Sign Up Today »
Largest player base in the world.
Home of Spin & Go, Power Up and lots of other unique game variants.
Biggest weekly tournament schedule around.
"I wanted to provide an update on the VIP Club/VIP Steps issue. As I'm sure you're aware, we haven't been able to fix the lack of surfacing of the program in the NJ client. I won't bore you with the technical details, but the issue was unforeseen and stems from maintaining two programs (VIP Club in New Jersey, Stars Rewards everywhere else) at the same time. At this stage, we don't expect to fix the issue before we are in fact able to launch the new Stars Rewards program in New Jersey later this year," wrote Coady in the last week of July.
How Stars Rewards Differ from
VIP

Club

The new system is a complete overhaul of how players are rewarded. It does away with the decades-old VIP tier system, with monthly tiers of Bronze to Platinum and the iconic annual Supernova status.

In Stars Rewards, players earn "Chests" which contains a wide range of prizes up including tournament tickets, free bets, and up to $1000 in cash awards. There are six tiers of Chests, with a similar color coding to the previous VIP program. Players start with Red Chests which have the lowest requirement to unlock and contains prizes up to $100. Players can move on to higher level Chests if they unlock four chests in a day. The higher the level of Chests, the bigger the rewards.

However, unlike the traditional VIP program which rewards players based on volume of play, the new system considers a variety of factors including stakes played, the frequency of play and overall net deposits. Players earn Chests through play on any of PokerStars gaming verticals. As a player plays poker or places a bet in the casino or sportsbook, they fuel a progress bar; when full, a Chest is unlocked.

Prizes are individually tailored to the player so, for example, a sports bettor might win a big bet on an upcoming match, a casino player can win an instant casino bonus, or a tournament poker player could score tournament tickets, but the system also allows for promotion across different verticals. Rewards are personalized so players have receive different Chest requirements and benefits.

The company rolled out Stars Rewards globally in July 2017 after a trial in Denmark and Italy. All markets except for the New Jersey have adopted the new loyalty program.

According to the company, Stars Rewards has had a very positive impact on revenue. In its Q3 2017 financial report (the first full quarter following the global pollout of the new rewards system), growth of 13% in online poker revenue was attributed primarily to the Stars Rewards program. The company said that only a small fraction of players saw a drop in their rewards while the majority of customers saw their rewards increase by 20% on average.

Stars Rewards is expected to be introduced in New Jersey later this year.