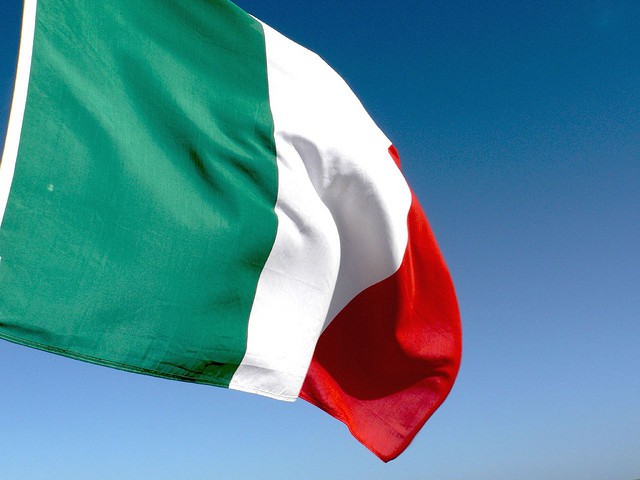 It has taken almost three years, but Italians can finally enjoy online cash games once more. On Monday PokerStars, the OnGame Network and the iPoker Network were the first to slowly roll out cash games on the "dot.it" poker rooms.
As a further teaser, the sites were only permitted to offer cash games between 2pm and 5pm today, and the same time slot restriction will be in effect tomorrow. Wednesday and Thursday the window will be from 8am to 8pm. Beginning on Friday 22 July, cash games will be running 24/7.
According to an iPoker representative who spoke with pokerfuse, no-limit, fixed limit and pot limit Hold'em and PLO are available, and stakes up to €NL1000 are spread. PokerStars is also advertising a HORSE rotation among other games.
For Italian poker players, it has certainly been a long wait. After first trying to block access to offshore gambling back in 2006 – which attracted criticism from the EU – Italy switched tactics and instead chose to draft highly restrictive internet gaming regulations.
Drawn up in 2008 and enacted in 2009 by AAMS – Italy's gambling commission – the regulations called for tournament-only poker, a segregated Italian-only player pool, restrictions on stakes and individual player monitoring to ensure everyone was playing within their limits.
These latest changes come after over a year of discussions and rumors in the media as to how and when cash games will be implemented. The relaxation on restrictions also comes with a welcome change to the taxation model; cash games will now be taxed at a rate of 20% of gross profits, rather than the turnover-based tax levied on online sports betting, casino gambling and poker tournaments.
"The Italian parliament decided to adopt this model because both cash poker and casino games have a much higher return to player (RTP) percentage, if compared to the existing games," said Francesco Rodano, head of remote gaming at the AAMS, speaking to Inside Poker Business in March.
"The idea is to make the legal product as comparable as possible to the "black [market]" one, so to let the Italian player move into a controlled and safe gaming environment. The online poker tournaments experience has demonstrated that if the products are comparable, the players will definitely opt for the legal one.'"
The rake structures for PokerStars and iPoker have been made available online. At the higher stakes of NL ring, PokerStars charges 5.5% rake with a €3 cap; iPoker charges 5c for ever 90c in the pot (5.55%) with a cap of €4. To compare, PokerStars caps the rake on euro tables on the international dot-com site at €2.
There's no word yet as to when Microgame.it – operator of one of Italy's largest poker network People's Poker – will roll out cash games. But with all sites now vying for their share of the new market, most major players can be expected to make a play for their slice of the pizza pie.