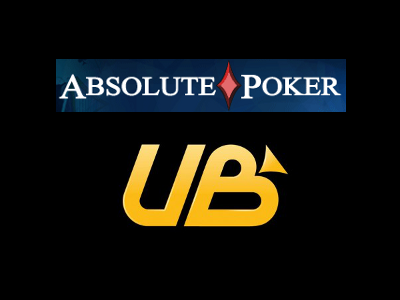 Gary Wise is reporting that he has obtained a copy of a press release from Blanca Games Inc., operator of online poker rooms Absolute Poker and UB. The press release states that Blanca will streamline operations and continue to serve non-U.S. customers. It continues:
the company's legal counsel is in continuing discussions this week with the U.S. Attorney's office to formalize an agreement that would facilitate the return of funds to U.S. players.
It goes on to say,
For non-U.S. players, Absolute Poker and UB have increased their maximum withdrawal limits to $1000 for Visa withdrawals and $500 for all other methods. The number of transactions being processed per day has been significantly increased as well. Players are still restricted to one transaction per week, but we are working to return non-U.S. withdrawals to normal service levels as quickly as possible.
Wise reports that a company representative has specified that Blanca is not filling bankruptcy as some media outlets have reported, but they are terminating payments to Madeira Fjord. As previously reported, Madeira Fjord is believed to be of a shell company created to distance shareholders from gaming operations.