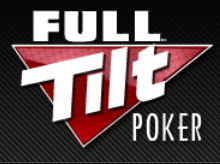 The Garden City Group has announced that it expects the majority of claims for Full Tilt Poker remissions to be paid by the end of March next year. Affiliates, Pros and players who have disputed their balances are not included in that payment time frame.
We are in the process of reviewing Petitions filed by Petitioners who confirmed their balances online and who have not disputed their FTP Account Balance or submitted multiple Petitions. We expect payments to be made with respect to such Petitions with confirmed balances by March 31, 2014.
The latest update from GCG came a day before the November 16 deadline to submit petitions. The deadline will be extended for a limited period for "players who are Affiliates and for certain players identified as Pros in the data supplied by Full Tilt Poker"
The big name Pros are all likely to go unpaid under the ineligibility definition used by GCG: "Team Full Tilt players and other players who were playing with funds from FTP or who were compensated by FTP to play on the FTP site."
Affiliates will also get an extension, but repayments will be limited to "the portion of their account balances that does not relate to their Affiliate status." Players who also acted as affiliates will get their playing balance back, but not their affiliate payments.
Some 41,000 requests for repayment have been received after over 1.4m emails were sent out. US Players will have waited 17 months longer than international players who were repaid directly by PokerStars after it acquired Full Tilt as part of its settlement with the DOJ.