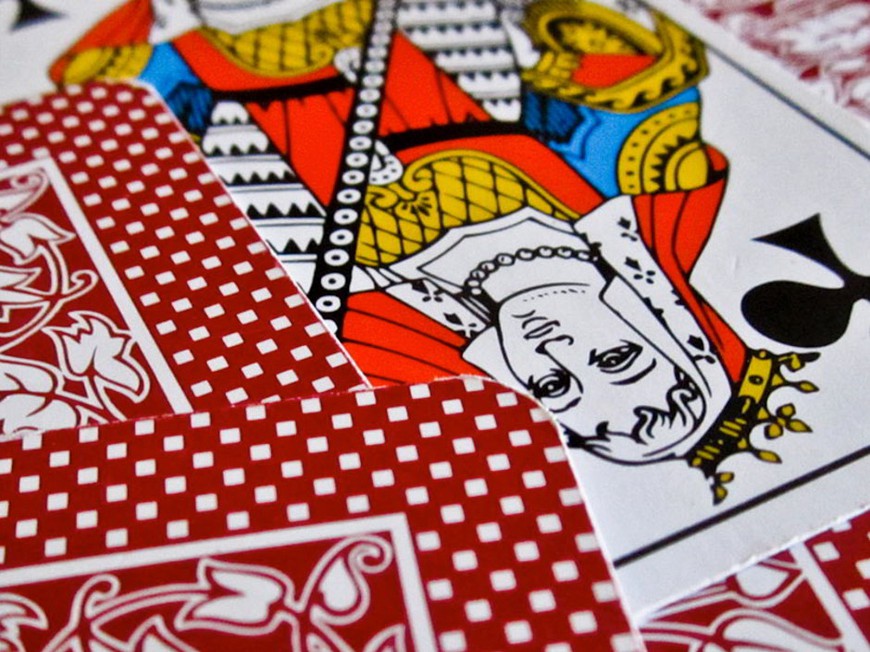 Crockfords of London, the casino recently sued by Phil Ivey over a disputed £7.8 million (US $ 12.1 million) win at punto banco, has released its own version of the gambling tale in which it alleges that Ivey and his female companion exploited the casino by taking advantage of defective playing cards, thereby gaining knowledge of what card would come next and stacking the odds in Ivey's favor.
Crockfords, which is London's oldest casino and is located in the Mayfair district, has refused to pay out Ivey's win, which occurred in August of 2012 when Ivey was in London for an EPT event. Ivey accumulated the win after initially losing some £500,000, then raising the stakes to as much as £150,000 per hand and going on an extended run over two nights of play.
Crockfords subsequently refunded Ivey's initial £1 million stake, but withheld Ivey's winnings pending an investigation. The initial version of that investigation revealed nothing amiss according to published reports.
News of the disputed payout emerged last October in British tabloids, with another seven months elapsing before Ivey's lawsuit against the casino and its owners, Genting Group, was released last week.
Crockfords' initial public counter to Ivey's claims came via a feature piece published in the UK's Daily Mail on Saturday. That piece included Crockfords officials' counterclaims that Ivey and his companion took advantage of improperly-cut playing cards, and manipulated the dealer into rotating some of the cards—likely the eights and nines, the most valuable cards in punto banco—by 180 degrees before returning them to the discard stack.
The Daily Mail piece also indirecty asserts that Crockfords was employing a "full bleed" playing-card design with easily identifiable and repetitive markings that Ivey was able to recognize without even touching the cards. Ivey's companion, an unidentified Las Vegas woman of Asian descent, has reportedly been thrown out of other casinos for using a similar card-identifying strategy.
Omitted from the Daily Mail piece is any explanation of why Crockfords would have used playing cards with a full-bleed design at its exclusive, high-stakes tables. Such card designs are, historically, easy to mark and are highly susceptible to the types of printing and cutting flaws claimed to be exploited by Ivey and his companion.
Card decks with full-bleed designs—especially with repetitive, geometric patterns—have long fallen out of favor at most card-playing venues. Regardless of Ivey's purported actions, the employ of such decks represents a basic security gaffe.
---
Note: The article originally stated that Crockfords alleged that Ivey and his female companion "conspired to cheat." We have since changed the sentence to use the term "exploited" which we feel more closely resembles the accusations as portrayed in the Daily Mail.