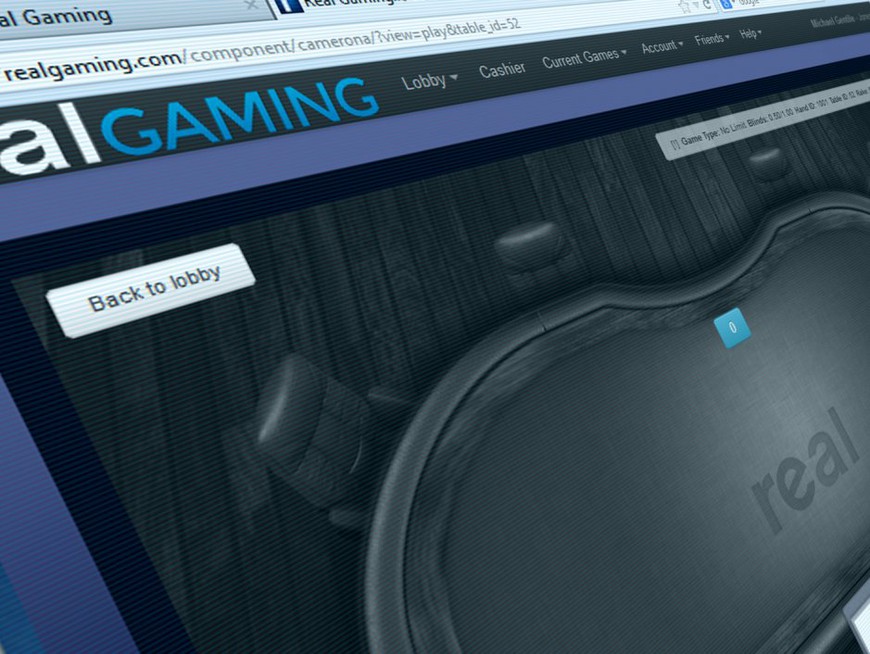 Nevada's third licensed online poker room Real Gaming has performed "exactly as expected," according to CEO Lawrence Vaughan.
The words come from an interview and profile of the new online operation in LVRJ.
Owned by South Point Hotel and Casino, Real Gaming soft-launched in mid-February.
It became the third online poker operator to go live in the state. Ultimate Poker was the first to market, launching in April 2013. It was followed by WSOP five months later.
Originally South Point was tipped to be the first to market. They were the first to receive an interactive gaming license from the Nevada Gaming Commission back in August 2013.
Late Start
However, Vaughan stated that he is "happy" to have waited.
"No one had run this type of business before," Vaughan said. "Regulations changes things, like development time lines."
"It was our intent to be the first out, but we sort of realigned our vision to be about being on every device," explains Vaughan.
"[The delay] made me realize this is a long game and we're at the beginning of a new era of gaming. It really doesn't matter if you were first or not and it doesn't matter if you trip out the door," he added.
All New Client
Unlike their competitors, which used existing software previously used for real money gaming, Real built theirs—a web-based HTML5 application—from scratch.
"I always thought that our version needed to be a Web-based application. That's our core differential. We're available on every platform — PC, Mac, Linux, tablets, iPhones, iPads, etc. — because we are Web-based. That's one of the things we spent additional time working on with regulators and the test labs," Vaughan explains.
Read a full review of the new software in Software Snapshots »
Soft Launch
As part of the soft launch—which Vaughan says could last up to 180 days—there has been no marketing campaign.
"Our customers know the South Point brand," Vaughan said. "We want to be extremely quiet and deal with a small, but loyal, customer base and accelerate from there."
Quiet they have been: So far, there has been little to no cash game activity observed at the online poker room.
According to Vaughan a marketing campaign will launch after the test period. However, the site has not been entirely devoid of promotions. The site ran a 1% rake deal in March and is currently giving away $140 an hour in a High Hand promotion.