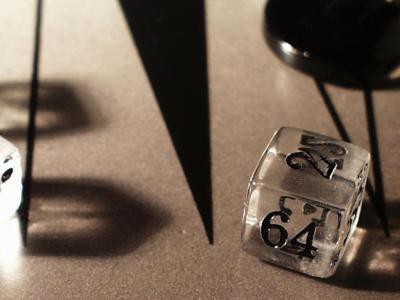 A small whirlwind of controversy whipped up yesterday when two "Live Help" customer service representatives – first in a German chat on William Hill and then later "confirmed" by a Paddy Power representative in English – apparently told players that "house bots" were in operation on iPoker, Playtech's network of poker sites.
"Sorry for the confusion, but that was a bot you were playing against," responds the Paddy rep when quizzed by a player as to the legitimacy of a someone playing under the name "bot771107" playing on MTTs on iPoker tables.
More fuel was added to the flames when posted in the thread were William Hill terms and conditions – linked to from the poker website – that apparently condoned house-run bots, stating that "in games offered via the Website which benefit from more players or greater liquidity," the site "may deploy electronic players (known as robots, and whose usernames will be 'bot') who are pre-programmed to play and join in with the game."
Along with the poker room, many of iPoker's clients also have distinct casino, bingo and "skill games" sections, the latter of which includes player-on-player live-action games such as backgammon and gin rummy.
As is common in this space, house bots are often used in "skill games" to add to game liquidity, clearly indicated as bots and who passively accept game requests from players but do not join games themselves. Other iPoker brands, including Paddy Power, BetFred, SportingBet, Eurobet and GamesGrid, have similar such terms on its sites and are explicit in identifying these bots.
Although an understandable confusion – stemming from a poker player named "bot771107" and a misinformed customer service representative – there is no suggestion that house bots that operate on the "skill games" section are also active on the iPoker network. Terms and conditions specific to the poker room explicitly prohibits the use of bots.
A Paddy Power representative was quick to respond to the thread, stating that agent "became confused" when asked questions about William Hill, confirmed that iPoker does not tolerate bots, and that – as usernames are unrestricted – a player's name with the prefix "bot" is entirely plausible.
The clarification may straighten out the confusion, but for some players the real concern is not bots run by the house, but run by the players. Many allege that iPoker has a history of being "bot-friendly," with ongoing accusations of bots in tournaments, limit hold'em, and NL, from short-stacked cash to highly-successful mid-stakes no-limit bots.
In response to these allegations, Paddy Power representative responded that, "as a recreationally focused site on the network with a very strong brand and a whiter than white reputation," such reports are "very alarming."
"We have information on our own players behavior and activity and we pass suspicious activity/players onto iPoker security for further investigation," and continues:
"We feel extremely strongly that bots are not good for a network, and would be particularly bad for the experience of the kind of recreational players that we acquire on our site. To this end, we give iPoker as much help as we can in passing on reports, information and suspicious player behavior.