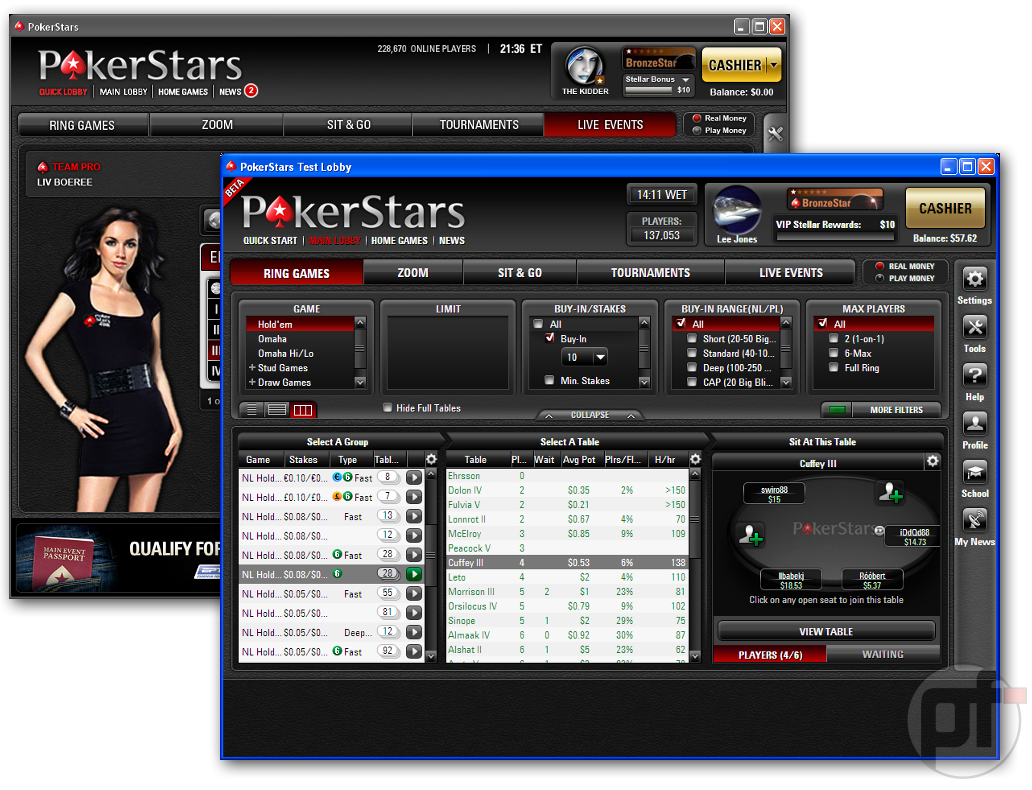 PokerStars is recruiting players for an alpha test program of its next major software upgrade, "PokerStars 7." The upgrade is scheduled for release later this year.
A select group of players has received emails inviting them to apply to participate in the test program. Players will download a separate alpha test poker client and will be asked to "try the new software, report any bugs and provide general feedback on specific features and functionality."
According to the invitation email, the main changes are in the lobby: "… affecting how you choose your game, rather than in the server or on the tables. You shouldn't notice any difference in the games or tournaments themselves (although we have made a few improvements to the table user interface)."
The test client is a full PokerStars client, so players will play their usual games for real-money. A Mac version is not available, and testers must sign up for a twoplustwo account and fill out an application form in order for their application to be considered.