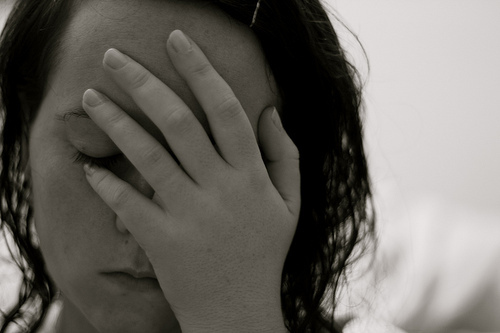 In an interview with BLUFF Magazine and a blog post released in tandum late Monday, Qureshi admitted to creating the "SamChauhan" account and dumping the money to ex-Lock Poker Pro José "Girah" Macedo, the self-proclaimed "Portuguese Poker Prodigy."
"We had to get some way to get about $100k to him," said the ex-CardRunners pro known online as "INTERNET POKERS" and "DOG IS HEAD." "We didn't want to wire him money directly to his bank account, so we decided to try to transfer it to him on LockPoker where he needed money anyway."
Qureshi goes on to say that he "wasn't able to transfer substantial funds to him," so Macedo suggested that "the best way to do this quickly … was to just chip dump … I knew that getting seen winning $100k from some random account would make Girah look good."
He also added that he "knew Merge isn't tracked" – at the time, tracking site PokerTableRatings did not track the Merge Gaming Network – "... so it wouldn't be a big deal and we needed to get him the stake money."
Qureshi claims he did not know about the ongoing BLUFF poker challenge – a competition in which the player with the most profit during a calendar month wins a WSOP seat and is promoted on the front cover of the magazine. According to screenshots of results posted by Macedo, he had been losing throughout the month of April. The $100k in "winnings" propelled him to the top of the rankings.
The Portuguese Poker Prodigy was later to be disqualified from the competition, but not for the chip-dumping. According to Lock's official statement in May, the reason was that a "computer at a second location [was] logging in and playing on [Macedo's] account."
"After doing an audit of his account we have found that he broke an important rule and that will not be tolerated by Lock," said Lock CEO, Jennifer Larson. In response, Macedo admitted that a backer accessed his account during the competition. Earlier this week, Qureshi admitted he was the "mystery backer" who played on Girah's account in a 1300-hand high-stakes PLO session.
Larson also stated, "José won enough money from his own IP to have legitimately won the challenge," which is now known not to be true. There has been no official statement yet as to how Lock Poker failed to identify a $100k chip dump during their audit, but did identify the mismatching IP addresses.
Tweets and Question Marks
Although this was supposedly a simple chip-dump to fund Girah's account, the promotional possibilities in a planned $100k win at the high stakes tables did not go unnoticed.
"About to play 2tableHUNL $100/200 match on Lock," tweeted Girah just prior to the match. And afterwards: "Match is over, he played well but I ran good, happy with the final result :) If anyone wants to play me from 10/20 to 200/400 HU contact me!"
Although Qureshi's lengthy blog post – titled "The End" – attempts to draw a line under the scandal, the poker playing community sees only fresh questions and doubts as to the veracity of his story.
How could he not realize that Lock Poker was running their highly-publicized challenge? Why did he play under Girah's account at a high stakes HU PLO game if it was easy enough for him to play and fund his own account? Why did he make no attempt to verify the veracity of Girah's highly impressive and abnormal results, despite staunchly defending him publicly and embarking on a six-figure staking deal?
But these questions, and others, may fall on deaf ears if Qureshi sticks to his word. On what is likely to be his final blog post on CardRunners, he writes:
I will be abandoning this blog and starting a new one just for myself. I am going to ban myself from TwoPlusTwo and hang up my hat when it comes to the poker world. I don't want any part in it anymore.
I imagine for the vast majority of you, if you will not be following me in the rest of my adventures, this is where we part ways. I want to say to you, thank you for everything. Despite all of the crap that poker has put me through, I have learned a lot. Goodbye, and I truly hope you all will be well and happy.