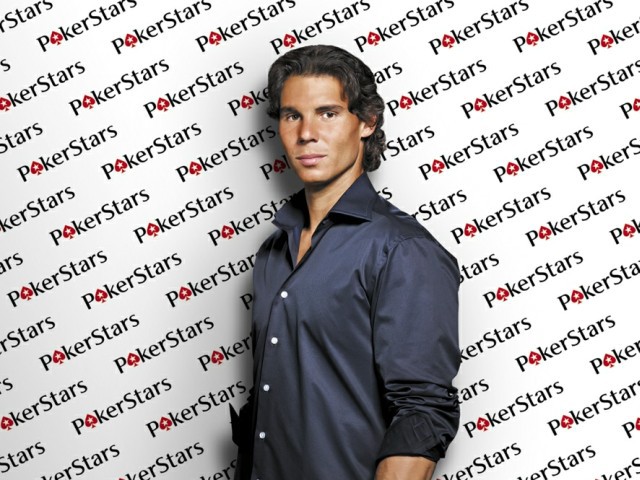 PokerStars confirmed today that it has signed tennis world number 2 Rafael Nadal as its newest member of Team PokerStars.
Nadal is a self-confessed rookie when it comes to poker, and players are asked to follow Nadal's progress as he learns the ropes. To promote the signing, PokerStars is holding a competition requesting players send in their top poker tips so Nadal can learn quickly.
"21 ATP Masters 1000 titles, 17 ATP tournament titles, 11 Grand Slam victories, 4 Davis Cup victories, 1 Olympic Gold medal, but no poker tournament victory—Yet," begins one promotional video on PokerStars.ES.
The 26-year old tennis champion is the fourth member of "Team SportsStars," which includes fellow tennis champ Boris Becker, a Dutch hockey player and a Swedish ski pro.
The marketing coup is unprecedented. Nadal has tweeted the new marriage to his 2.5m followers, #nadalpoker is the top trending topic on twitter, and Huffington Post has already covered the story. Mainstream media coverage worldwide can be expected throughout today and in papers around the globe tomorrow.
As one Spanish poker report put it, the Rafa Nadal signing was the worst kept poker secret since the identity of Isildur. Multiple reports last month disclosed the signing, although when no announcement came when PokerStars.ES went live, some questioned whether the deal had fallen through.
With Wimbledon coming up, Nadal is only going to have spare moments to start his poker development. After the summer season he will have more time "developing his poker skills" and representing PokerStars in online tournaments, advertising campaigns and charity events, according to the official press release.
His likeness will be used across all of PokerStars' international brands, but in particular we can expect to see wide coverage in his native Spain, which has recently regulated—and segregated—online poker.