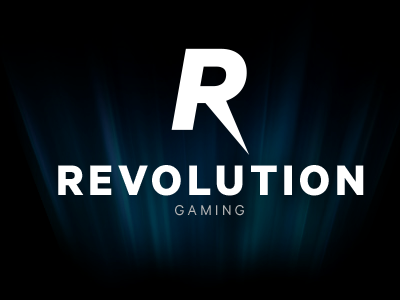 The Revolution Gaming Network has now been officially launched, with newly merged Cake and Lock Poker sites sporting the new look. According to first weekend figures, peak player numbers are up almost double compared to the weekend previous.
Lock Poker left the Merge Gaming Network in a surpise move which saw them buy the Cake Poker Network and rebrand the new group Revolution Gaming. Lock exists as a skin on the new network, which still includes Cake Poker, Intertops and dozens of other poker rooms.
Merge so far retains a small lead over Revolution: PokerScout data shows an average of 1588 peak time cash game players on Revolution and 1864 on Merge. Merge has lost approximately 20% of its volume with the departure of Lock's player pool.
Aggregate player numbers will likely be up for the weekend as players try out the new network and check out some of Revolution's changes. There will be a clearer picture once the dust has settled and players find their new home.
The software upgrade introduced with the name change appears to be causing no problems and the Mac version has been released simultaneously. No significant changes have been made to Cake Poker v2 software; Lock has committed to improve the platform, with a brand new HTML5 client reportedly in the works. Meanwhile, its old network and new rival Merge will soon launch v6 of its software platform—ironically an upgrade that Lock claims to have had a key role in developing.
Revolution Gaming and the Merge Gaming Network are the now largest two sites that continue to accept players from the US. PokerScout still has Bodog (Bovada in the US) in second place because it ranks sites by a seven-day rolling average of cash players; by the end of the week we can expect Revolution to take second place and be vying for the top spot.