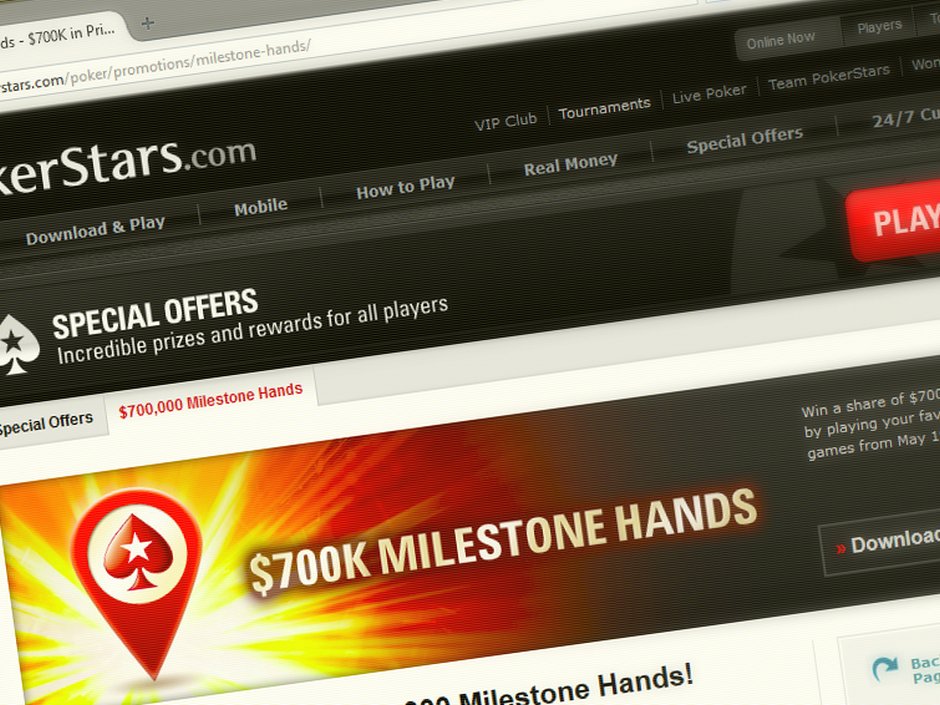 Less than five months since the Christmas milestone promotion, the popular cash giveaway has returned to PokerStars.
From May 19 and for the next 299 million hands, PokerStars will hand out a total of $600k in bonus cash for players dealt into each millionth hand.
In addition, continuing with the innovation first introduced for the 100 billionth hand, players sat at the same game and stake as the 300 millionth hand will share $100k.
Traffic Spikes
The Milestone hand promotions have proven to be very successful for PokerStars, at least in terms of short-term traffic gains.
The concept was first introduced as PokerStars approached 100 billion hands. Every 5 billion hands on the "road" was celebrated with big cash prizes—driving big spikes in traffic.
On the build-up to the 100 billionth hand, in which $2 million was given away, single-day traffic numbers reached double the usual levels, increasing the 7-day moving average of cash game activity by 35%.
Though the Road to 100 Billion promotion has ended, Milestone Hands were so successful that PokerStars keeps finding reasons to celebrate.
A Christmas milestone, which also gave away $700k, counted down arbitrarily every millionth hand. Traffic increased 20% as the final hand approached.