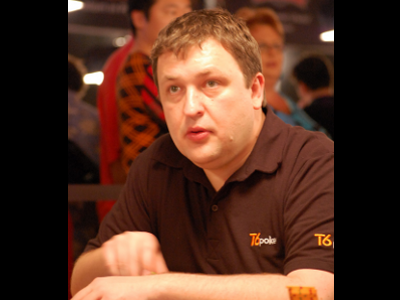 Tony Guoga (Tony G) has been the most vocal detractor of Full Tilt Poker and their handling of the return of funds to US players. It has been more than 30 days since "Black Friday" and FTP has had very little communication with their former players. In fact, the company that leverages name and face recognition more than all others in the industry has yet to release a statement from anyone other than FTPDoug, a forum moniker used by the company to make announcements.
Mike Matusow, a Full Tilt Red Pro, has been openly critical of Tony. On the Quad Jacks livecast Mike accused Tony of trying to cause harm to FTP because he is a sponsored pro for one of FTP's competitors, PartyGaming. While Tony is pushing for a resolution that would clearly be beneficial to the players, he also is an owner of PokerNews, one of the largest poker affiliates in the world. In a rebuttal to Mike's comment, Tony stated that the amount of money he makes from PartyGaming is nowhere near his current exposure to FTP.
He goes on to declare that he believes that members of "Team Full Tilt" should personally guarantee the players' money. Once the players have been paid then he would expect them to fulfill their other business obligations.
The lack of any meaningful information coming from FTP combined with the vocal approach of Tony G is creating a somewhat hostile atmosphere amongst players. With the World Series of Poker approaching quickly it will be interesting to see if that atmosphere erupts into a storm when or if members of Team Full Tilt dare to rub elbows at the tables with their former players that are collectively owed tens if not hundreds of millions of dollars.