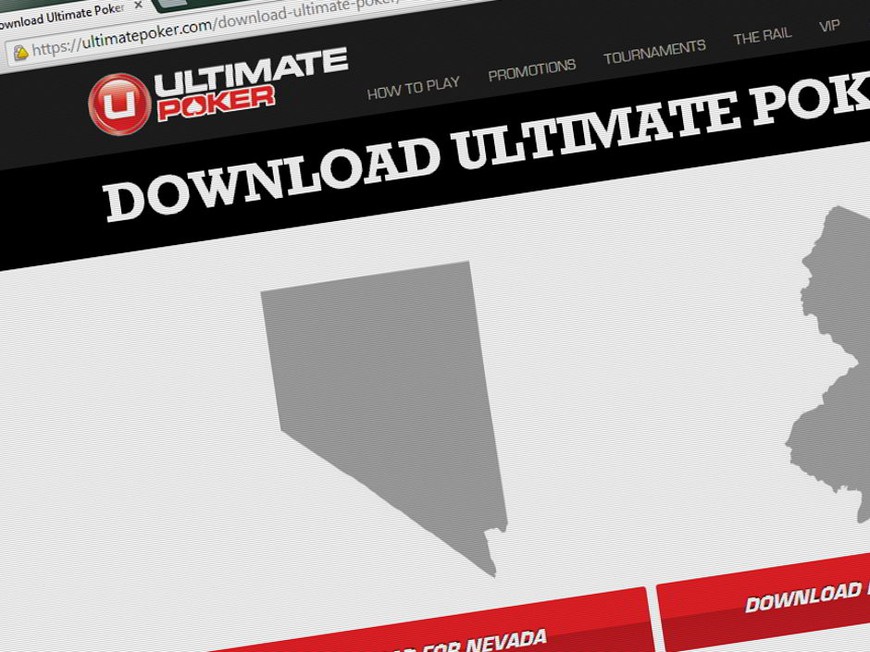 Key Takeaways
The latest software upgrade from Ultimate Poker in Nevada improves geolocation, and fixes some stability issues.
Players will now have the option to join table wait lists and auto-rebuy and reload at cash game tables.
Ultimate Poker released a new version of its online poker software for players in Nevada last week bringing it closer in line with its New Jersey counterpart.
The update included several changes, the most significant of which may be the improvement of the geolocation services.
Details of the upgrade claim that the new geolocation is more accurate, but that currently the software is presenting a dialogue box telling all players that they are "not location verified" when they first log in.
Ultimate Poker's advice is to ignore the banner and "try sitting at a table." If this doesn't work, players are advised to contact support.
Most of the changes have already been introduced in New Jersey, but some differences remain. Nevada now leaps slightly ahead of New Jersey with wait lists introduced for individual tables. Once a seat opens up at the selected table, players will have two minutes to accept and take their seat.
Many of the differences between the Nevada and the New Jersey software are attributed to the regulatory processes surrounding testing of the software required to get the updates approved by the appropriate regulator.
Although common in most modern poker clients, it has taken a year for the "Auto top-up/reload" feature to be added to the Ultimate Poker client.
Remaining changes concern the fixing of bugs and improving the poker client's stability.
Ultimate Poker rep Terrence Chan explained that there are many more changes to come which will improve the player experience including the addition of a "time bank, synch break, notes, showing rebuys in the lobby, deal speed, turn off animations/avatars [and] hand history replayer."
The IT team will also continue to work "to improve both stability and user features," according to Chan.