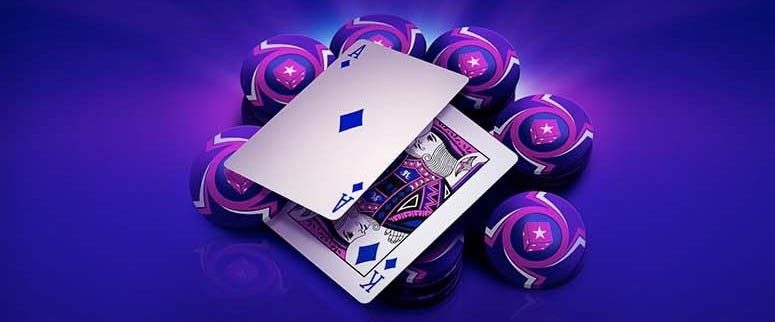 Stars Casino has come up with a generous promotion across its US sites targeting blackjack players.
The promotion, which will remain active throughout June, is available on Stars Casino MI, Stars Casino PA, and Stars Casino NJ, offers 50% of losses back on the first five blackjack hands played in a day.
Aptly named Daily Blackjack Insurance, the promo guarantees half of losses back up to the maximum of $25 for all players who opt in to participate.
If you happen to enjoy blackjack and play the game often as it is, this is a great way to reduce losses a bit and effectively improve your winning chances for the whole month.
Stars Casino USA: Top-quality online casino available to residents of Pennsylvania and Michigan!
kick things off in style

Claim $50 in freeplay as soon as you wager $1
Great selection of popular slots and live dealer games
Boost your experience & bankroll with regular slots races
Enjoy comprehensive Stars Rewards program accounting for every casino wager, poker hand, and sports bet
Get up to $25 Back Every Day
Players interested in getting involved with this promo do not need to do anything special. It is enough to log in to the Stars Casino account, navigate to the Challenges section, and opt in for the Daily Blackjack Insurance.
After this, the first five hands will be covered by the 50% insurance. Simple as that.
It is important to mention that players have to opt-in for the promo every day they want to play blackjack to have the insurance active. It is not enough to enter just once. For every individual day, you will need to opt in again prior to sitting down to play.
The good news is that the registration process is very quick and easy, and it will take you under a minute to complete. So, it will barely take away anything from your playing time—and it is well worth it.
The guarantee applies to all blackjack tables on offer at PokerStars USA casino sites.
Every day you activate the promo, the casino guarantees to give you back half of your losses back for the first five hands you play. For example:
You play five hands at $5 each
In one hand, you beat the dealer for the profit of $5
The other four hands you lose, for the loss of $20
Your total loss for the five qualifying hands is $15
The 50% insurance guarantee will return $7.50
The maximum you can get from this promotion is $25, which you would qualify for by losing $50 after your first five hands. Any losses exceeding $50 or resulting from subsequent hands are not covered by the Daily Blackjack Insurance promotion.
Wagering Promo Credits
All funds from this promotion are issued as Casino Credits, which means that players need to meet wagering requirements prior to being able to withdraw them.
For every $1 resulting from this promo, players need to generate 0.25 redemption points. So, if you were to qualify for the full $25 on any given day, you will need to accumulate 6.25 points to clear the wagering.
Casino Credits can be used on all games available on Stars Casino, excluding live dealer tables. So, if you prefer to try your luck with some slots instead of continuing with blackjack, you are free to do so.
You will have seven days to beat the wagering once the bonus is issued, which is plenty of time given the terms are quite player-friendly. However, it is something to keep in mind, just so you do not forget about the bonus and leave it sitting in your account for too long.
Once again, the Blackjack Insurance Promo will remain active on Stars Casino Pennsylvania, Stars Casino Mchigan, and Stars Casino NJ throughout June and you can get involved at any point. If you want to try your luck playing blackjack, why not do it with your first five hands insured for 50%?