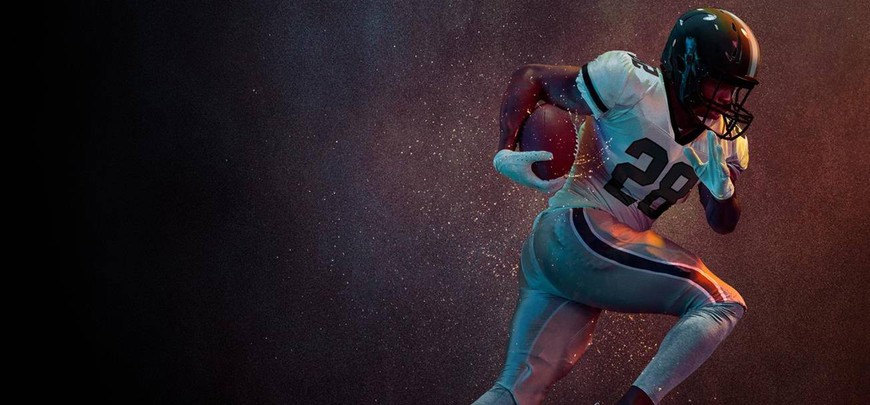 BetMGM, which increased the number of US jurisdictions it is active in to 16 during Q3 2021, is "well on its way" to being deployed in 20 jurisdictions by the end of Q1 2022, according to MGM Resorts International CEO Bill Hornbuckle.
The joint venture (JV) with Entain is also now the largest sports betting and iGaming company in the US, according to MGM's most recent quarterly presentation, which was made last week. BetMGM appears to have won that distinction after launching mobile sports betting in three states during Q3 2021: Arizona, South Dakota and Wyoming.
Although MGM did not identify what four jurisdictions it believes BetMGM will be live in by the end of Q1 2022, the states are likely Louisiana, Maryland, New York and Washington, considering where those states are in the process of legalizing sports betting. BetMGM was awarded a mobile sports wagering license in New York on Monday.
BetMGM Casino is live in Michigan and Pennsylvania!
Best bonus

Up to $1000 deposit match bonus
Top-rated slots and casino games
Great iOS and Android apps
Award-winning M Life rewards program
"We're in the middle of the NFL season and the market remains competitive," Hornbuckle said during a November 3 earnings call to discuss Q3 2021. Hornbuckle praised his development team for "performing exceptionally well, focusing on an ROI-positive marketing spend. We are encouraged to see early signs of a more rational environment as the season progresses."
According to MGM, BetMGM currently holds a 23% market share in both verticals across all US jurisdictions, including where it is not currently active. BetMGM holds a 26% market share where it is active, MGM said.
MGM also estimates that BetMGM became the top iGaming operator in the US in January 2021 and held 32% of the iGaming market in August across all jurisdictions, including where the JV wasn't active. The market share figure is nearly double that of its nearest competitor, according to MGM.
Net revenue from BetMGM was $227M in Q3
According to MGM, net revenues associated with BetMGM operations totaled $227 million in Q3 2021, up 17% from Q2 2021, when net revenues totaled $194 million. MGM said its 50% share of BetMGM's operating loss was $49 million in Q3 2021, up from $46 million in the preceding quarter.
BetMGM's net revenue for the third quarter was "partially offset by heavier customer acquisition and reactivation spend from BetMGM's successful Arizona launch and the return of football, resulting in September first-time deposits growing to over five times that of September 2020," CFO Jonathan Halkyard said during the earnings call.
Halkyard also said 16% of BetMGM's new players were attributed to MGM. That means the players were active with MGM sometime over the last 12 months before signing up at BetMGM.
"This percentage has remained in a relatively stable range while BetMGM has significantly broadened its reach, illustrating our ability to continually optimize the conversion of M life Rewards members to BetMGM," the CFO said. He added that MGM's internal research found that players who come from MGM have lower customer acquisition costs and more than five times the marketing ROI compared to non-MGM-sourced players.
"What's also encouraging is that in New Jersey, our most mature market, based upon preliminary data, we found that MGM-sourced omni customers are spending more on property at Borgata than they did when they were exclusively land-based." Halkyard said 42% of new M life Rewards sign-ups came from BetMGM. M life Rewards currently has more than 37 million customers in its database.
BetMGM Poker is live in Michigan, Pennsylvania and New Jersey!
Great no deposit bonus

Get $25 in freeplay as soon as you register
Quality

MTT

action across all stakes
Cash games ranging from $0.01/0.02 to $25/50
Powered by the modern partypoker platform
New features coming soon
Hornbuckle told analysts that BetMGM was working on features to boost player retention, including same-day parlay and live dealer games.
"We've got a bunch of product work and revisions," the CEO said. "We didn't want to do it in the middle of football season. We tried to do a couple things last year and that got us in a little bit of trouble, so we'll continue to evolve."
Hornbuckle added that BetMGM "just launched with Evolution some product out of New Jersey, and we are doing the same in Michigan with live dealer. We think it's an integral part of the business and something that people are leaning into more. Same with same-day parlay.
Comments on scuttled DraftKings-Entain deal
MGM executives also used the earnings call as an opportunity to weigh in on DraftKings' unsuccessful $22.5 billion bid for Entain.
"There remains a great deal of enthusiasm in the market" despite their competitor's failed bid, according to Hornbuckle. That said, DraftKings' proposal caused a stir within the industry while it was still being considered by Entain, raising questions about the future of BetMGM in particular.
"We all saw—and, obviously, we were an insider to a certain degree—the experience that DraftKings and Entain just went through," Hornbuckle said. "Time will tell where that all goes, if it goes anywhere.
"We enjoy our partnership [with Entain]. I think we're doing well by it. They've been good partners as it relates to the day-to-day business activity. We'd like to do more domestically. And whether we ultimately do more internationally or not with or without them, I think time will tell as well. But for now, we're going to wait and see and see what happens to that marketplace for a while."