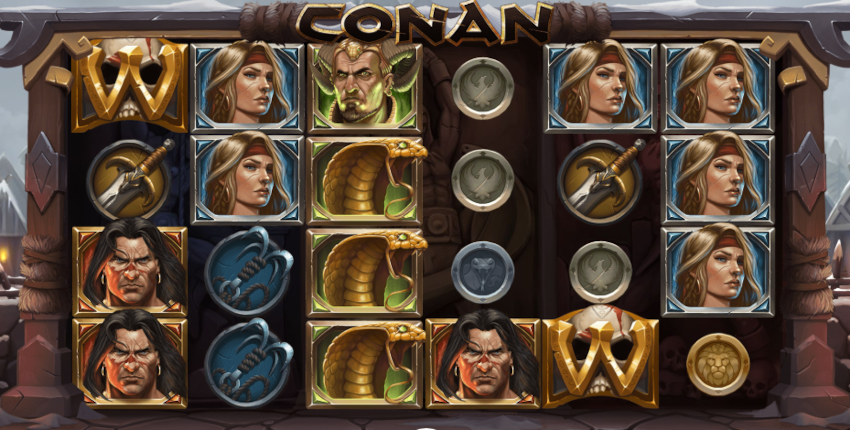 There are many reasons why Pennsylvanians choose to gamble online, but one of the biggest is the number of games offered at PA online casinos. These operators offer hundreds of titles covering various themes, including many famous movies.
Movie-themed slots usually resonate very well with the players as they give them a chance to experience and relive their favorite films in a different, more involved way. Thanks to modern technologies, game developers can really bring this experience home, introducing the original movie soundtracks, using familiar characters as symbols, and even adding some of the most iconic cut-scenes to the mix.
Since online casinos in Pennsylvania cooperate with some of the best gaming studios, it is no surprise they feature an excellent selection of movie-themed slots for their players to enjoy. While everyone has their taste, these are our top three picks for must-play movie-themed slots at PA casinos.
1. Jumanji Slot by NetEnt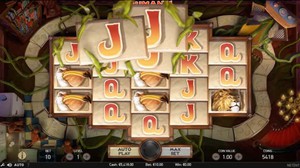 Released in 2018, NetEnt's Jumanji slot is based on the 1995 movie classic of the same name. Based on the 1981 book, the movie developed into an entire franchise that found its way into online gambling.
The movie revolves around an enchanted board game that brings the jungle and its numerous creatures to life with each roll of the dice, and NetEnt did a great job of transferring this idea onto slot reels.
This is particularly visible in the bonus feature, where you get to roll the dice, move along the game board, and pick up various goodies, from cash rewards to different types of free spins with special features (Wild Stampede, Monkey Mayhem, Sticky Vines, and Monsoon Wilds).
This is a low volatility slot that will rarely produce huge wins, but it is a lot of fun to play, and the bonus feature can last a while, making it a perfect pick for all players looking to have a bit of fun and, of course, for all fans of the franchise.
The game is available at several PA online casinos, including BetMGM Casino PA and Stars Casino PA.
2. Conan Video Slot by NetNet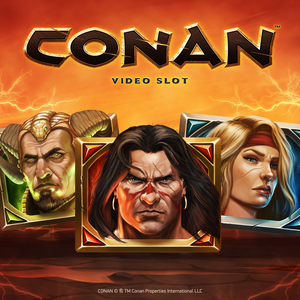 NetEnt is one of the leading game suppliers when it comes to movie-themed slots. The company managed to secure licensing deals with several major players in the industry, allowing them to bring some of the most epic movie titles to life on the virtual casino floor.
The Conan slot is another excellent example of these efforts. The game is based on the popular franchise following the adventures of Conan the Barbarian, a legendary character who made his first appearance on the big screen in 1982.
The slot features a 6×4 setup with 24 paylines and several exciting features. Sharp graphics and powerful animations further contribute to the experience of playing this game on desktop computers and phones alike.
As mentioned, the Conan slot is riddled with exciting features, such as mystery symbols and two types of random wilds added to the reels. All three of these features can be triggered occasionally, creating opportunities for big wins. In the free spins round, players can choose from one of three options, making the game more interactive and allowing you to enjoy it the way you prefer.
The Conan slot is available at Borgata Casino PA, BetMGM Casino PA, among others.
3. White Rabbit by Big Time Gaming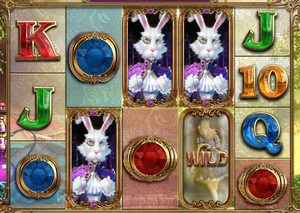 Although BTG didn't have to acquire any special rights to produce their White Rabbit slot, this is the game based on the famous Alice in Wonderland franchise, and when the game first came out, it was fresh and innovative. Even today, it remains the favorite pick of many players.
Game designers have done a great job depicting the beautiful but confusing Wonderland, with various out-of-shape objects floating in the background as you spin the reels.
The base game is quite interesting, but the bonus feature made this game as popular as it is. During the feature, the main goal is to collect cupcakes on different reels and make them grow bigger, creating more big win opportunities. Reels can grow up to the maximum of 248,382 ways, so White Rabbit is one of those games that can surprise you with some truly massive wins.
The best site for PA casino players to venture down the rabbit hole and try their luck playing the White Rabbit slot is DraftKings Casino Pennsylvania.
Learn more about these casinos and all they have to offer in our complete guide to the Best Online Casinos in PA »