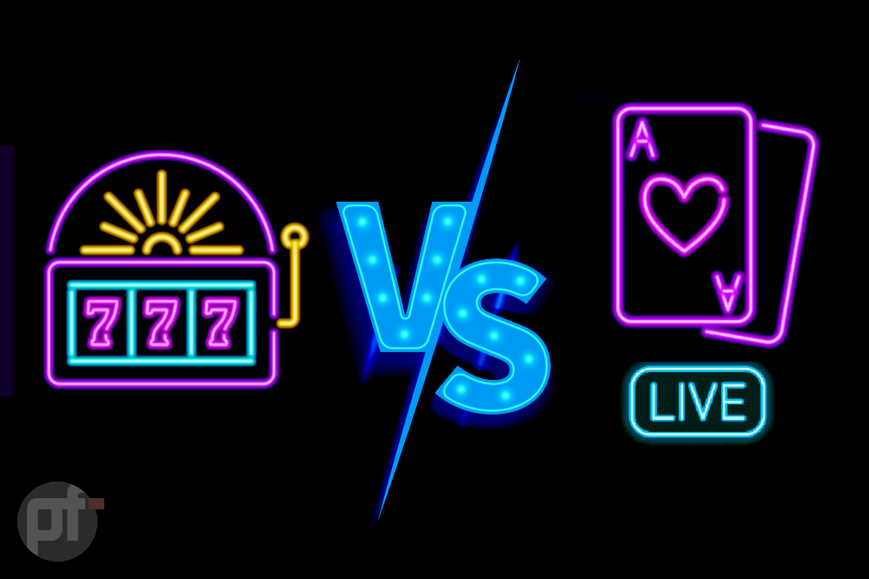 Since real money Ontario online casinos first launched in April 2022, they have been offering cumulative thousands of different games to players, across several main categories.
The two most popular game categories, by far, have been video slots and live dealer casino games, each of which has an audience of its own.
With so many games on offer in both groups and plenty of reasons to play one or the other, we did some legwork for you and compared the main pros and cons of each to find out which category is best at online casinos in Ontario.
Let's take a look at the pros of both slots and live dealer games first before we make any comparisons.
Pros & Cons of Slots at Online Casinos in Ontario
Of all the games you can find at Ontario online casinos, video slots are the most comprehensive category, with hundreds of different games available for play at each casino.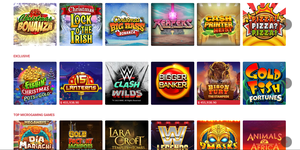 Slots are the most colorful and playful games in an online casino lobby, with each game you play taking you on a virtual journey to a whole new world. From Ancient Egypt-themed slots and wrestling-themed slots to movie-themed slots and even pizza-themed slots (and who doesn't love pizza?), each game offers a unique and exciting experience.
They are ideal for novice players who don't want to learn any strategy or special betting patterns but just want to enjoy themselves and have fun.
Each spin of a slot machine is completely independent of all previous spins, making it a fun new adventure you can enjoy with every pull of the virtual lever.
The fact there are so many slots to pick from also gives you the liberty to switch between different games and play a completely new slot title every day, especially as new titles continue to be added regularly.
New slots are coming to the Ontario casino market weekly, and leading operators like BetMGM Casino Ontario are usually quick to add the latest releases to their gaming libraries. This allows you to play games you have never seen before almost every time you log into your casino account.
Playing slots also means you can play for a long time with a limited bankroll, as slot spins can be very affordable, and some low-volatility slots let you play for hours without making a large deposit.
Get the latest BetMGM Casino Ontario download and start spinning!
Pros & Cons of Live Dealer Games at Ontario Online Casinos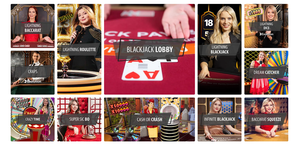 Live dealer games allow you to play games like blackjack, roulette, baccarat, and poker with real live dealers over the world. The games are live-streamed from casino studios around the globe and let you bet on the outcomes of real-world events, which is often more exciting than playing virtual casino games.
Studios like Evolution gaming also produce live dealer games that you simply won't find anywhere else in the casino. Unique titles in BetMGM Casino Ontario's live dealer section include Lightning Roulette, Infinite Blackjack, Baccarat Squeeze, and popular game-show style games like Cash or Crash and Dream Catcher — all of which you will only find in the live dealer section.
Players who enjoy the casino atmosphere and ambiance always appreciate live dealer games more than slots or other virtual games, simply because they are able to recreate that real-life casino floor vibe (even if you have to fetch your own drinks while playing).
If you are a fan of card games or roulette, live dealer games are an ideal option for you, as they mix the world of live and online casinos in a perfect blend.
Live dealer games often require some strategy and understanding of the games before you can play them optimally, which is why they are not the best option for complete beginners, but also why people love them.
These games can also require higher bets than slots, but can also bring higher rewards, especially to the high-rollers out there who are not afraid of taking big risks.
Modern live dealer games at Ontario online casinos offer high-quality live streams in 4k resolution, and non-stop streaming without latency or lag, making them a perfect substitution for the more mundane virtual versions of these same games.
What's the Better Option for Me?
As an online casino-playing Ontarian, you need to ask yourself what it is you are looking for and which game category will give it to you.
Novice casino players or those looking for a quick pastime that won't require much thinking or focus should always opt for the slots, which are fun, simple to play, and don't need too much input from you as a player.
On the other hand, live dealer games are ideal for the more hardcore casino players who want the allure of live action and the ability to affect their outcomes by picking their strategy and making bets on their own terms.
Fortunately, all legal Ontario online casinos offer both live dealer games and slots in great variety, which means you can go out and try as many games in each group as you like before you land on any decision or preference.
Learn more about Ontario online casino apps in our complete guide.