There are so many variations of poker nowadays. If you are tired of competing against other players, we suggest looking at house-banked poker games available at PokerStars Casino Ontario.
In case you have not heard of house-banked poker games before, here are some basics. Players are going against the dealer. After all the cards are dealt, you win if you have a better hand than the dealer.
Seven live poker games are available on the PokerStars Casino Ontario app right now. Most of these have simple rules; we recommend them to beginners and more experienced poker players.
Live casino games always offer unique vibes and experiences. Social interaction makes the game feel more engaging, authentic, and enjoyable. All the games mentioned below feature a live dealer.
Here are our top three picks.
Casino Hold'em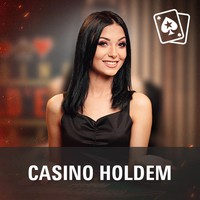 Texas Hold'em is widely regarded as the most popular form of poker worldwide. It serves as a platform for a battle of mathematical skills and psychological strategy.
Whether engaged in a heads-up match or competing in a massive multi-table tournament, Texas Hold 'em can be a highly profitable card game if you make wise moves.
Casino Hold'em is essentially the same game, with fewer competitors, more straightforward choices, and no need for extraordinary skills to outmaneuver the opposition. Instead, players compete against the dealer in a house-banked game that anyone can win.
Casino Hold'em is a house-banked game similar to blackjack or roulette. No matter how many other players are involved, the objective is only to beat the dealer.
After placing the initial ante, you are presented with two simple decisions: to play on or fold. Like in Texas Hold 'em, you are given two cards to combine with five "community cards" to create the strongest hand and beat the dealer.
The rules are easy to understand, and the game has a slow pace and a house edge of around 2%, so you can play for a while, even on a limited bankroll. Another essential thing to mention is that live dealers are available 24/7 at PokerStars Casino Ontario, so you never have to wait to join the action.
Caribbean Stud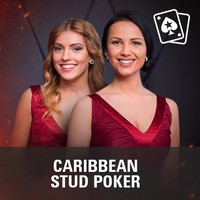 Caribbean Stud is one of the most popular house-banked poker games to play at PokerStars Casino Ontario. However, the house edge is much bigger than in Casino Hold'em and stands at around 5.2%, so it is a good idea to learn some basic strategies before playing for real money.
On the flip side, the potential prizes are much higher as well. Players can win up to 100x their stakes, and the win amount depends on the absolute strength of the winning hand.
The three main reasons Caribbean Stud became so popular are simple rules, entertainment value (especially if you are playing with a couple of friends), and solid engagement, as you must make a few decisions.
If you are new to this game, we highly suggest checking the poker hand rankings to understand better which hand is the strongest. Everyone who played Omaha, Stud, or Texas Hold 'em before shouldn't have any issues here.
Before the hand starts, everyone places the ante. After that, you and the dealer will receive five cards each, but you can see one of the dealer's cards and decide from there.
If a player folds, the ante will be lost. To stay in the game, you must place a bet twice the size of the ante — the round ends when the dealer turns their remaining four cards and announces the outcome.
The stronger hand you have, the bigger payout is going to be, up to 100 to 1 for Royal Flush.
Head to PokerStars Casino Ontario to try this popular poker variation today and go heads-up against the house!
Three Card Poker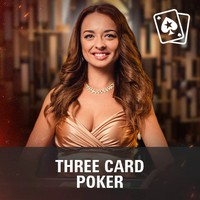 Another poker variation enjoyed worldwide due to its straightforward rules, fast gameplay, and potential for winning streaks is Three Card Poker.
Despite its simplicity, there is a small skill component that can be mastered quickly. The game is played with three cards, with the player placing an ante and receiving three cards. Based on the hand they receive, the player can choose to play by matching their ante bet or fold and forfeit their ante.
After choosing whether to play, the dealer will reveal their hand and compare it to yours, as is typical in casino poker games. Also, the dealer's hand must qualify, which requires a Queen or higher in their hand.
If their hand is Jack-high or lower, you will only be paid on your original ante bet. However, hand strengths differ because only three cards are dealt, and there are no community cards to assist. For instance, three of a kind pays 4 to 1 on your bet, while a straight flush pays 5 to 1 on your ante bet.
Apart from the standard ante and play wagers, there are additional features that you can activate at the start of each hand. These bets are not mandatory, but they add excitement.
The most common one is the Pair Plus, a bonus bet that pays out if you get a pair or better, regardless of whether or not the dealer qualifies.
The house edge in Three Card Poker is around 3.4%, so it is more player-friendly than Caribbean Stud, but not as favorable as Casino Hold'em.
Ready to start playing against the house? Head to PokerStars Casino Ontario to create an account and jump into the action, or learn more about why it's one of the best online casinos in Ontario.