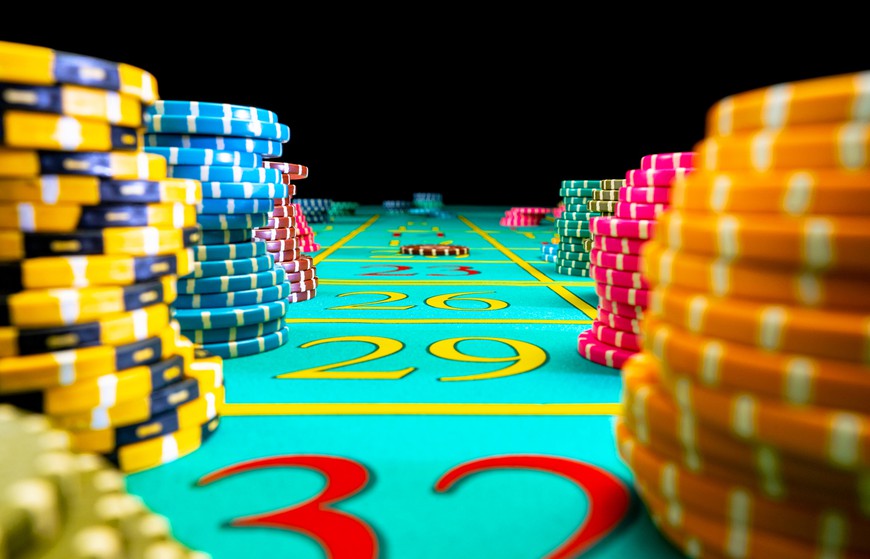 Compared to their live equivalents, online casinos have the distinct advantage of being able to give back more to players in the form of bonuses, rewards, and cashback.
US online casino apps are no different, as all brands offer a variety of promotions and bonuses to their players, as well as regular rewards programs that reward loyalty and consistent play with one operator.
As the online casino industry in the US continues to grow, it is becoming ever more interesting to watch different brands compete in the market by offering more valuable loyalty programs and other perks and bonuses.
While most rewards programs are designed with high-rollers in mind, there are some rewards up for grabs for the lower-stakes players as well.
In this article, we explore the very best US casino rewards programs for low-rollers and look for online casinos you should sign up for if you play low-stakes casino games. To learn even more, you can check also check out our best US casino rewards guide.
#1 — PokerStars Casino
PokerStars Casino is one of the most widespread online casinos in the US and one that offers equal opportunities to all players, which is ideal for all the low-rollers out there.
The operator offers cash rewards via the popular PokerStars Rewards system, which includes all online casino, poker, and sportsbook play via the platform.
Wagering real money on any of the three PokerStars products will earn you Rewards Points, which will earn you Reward Chests with cash rewards found inside them.
You can earn six different chests at PokerStars Casino, depending on your level, but most low-rollers will be earning Bronze and Silver chests with $1.50 or $5 inside them.
To earn a Silver chest, you will need to earn 2850 Rewards Points, and you can earn one Reward Point by betting as little as $0.50 on certain slots, $1 on certain table games, etc.
Keep in mind that the higher the game's RTP, the lower your earning rate will be, which is why playing slots will earn you the most returns. Thankfully, this is actually the game type that low-rollers typically love to play the most, making PokerStars Rewards the ideal rewards program for all the low-rollers out there.
In addition to this, you should also remember that all Rewards are paid as real cash and that any sports bets you make with your balance will also count towards your total Rewards Points balance.
#2 — BetRivers Casino
BetRivers Casino may not be the biggest online casino in the US, but it is one of the most rewarding for the lower-stakes players looking to get some perks.
The operator's iRush Rewards program comes with 11 Tiers, but with Tier Points won at the rate of 1 Point per $5 or $10 wagered on most slots, earning the 5200 points needed for Tier 7 or 2800 points needed for Tier 6 within a 60 day period is certainly not beyond reasonable.
At these levels, you get full access to the Bonus Store, where you can get extra casino bonuses, access to special BetRivers promotions, and even exclusive birthday gifts and BetRivers calendars at Tier 7.
For low-stakes casino players who play a decent amount of hours over a month, BetRivers' iRush Rewards program will definitely be at the very top of the most rewarding ones out there.
#3 — FanDuel Casino
You may find it a bit odd that we bring up FanDuel Casino in this guide, as it is one of the few online casinos in the US that don't feature a rewards program as such.
However, as low-rollers typically tend to get little value from such programs, what FanDuel Casino has to offer might actually be more valuable.
The FanDuel Casino Reward Machine is one of the finest rewards mechanisms for low-rollers out there, as it allows you to stand a chance at winning major prizes without any risks every single day.
Every day, you get three spins of the Reward Machine simply for logging in. If you match three symbols on the machine, you win a reward instantly, while you can also collect symbols throughout the week for valuable prizes or collect three trophies throughout the week to potentially collect a $2000 jackpot.
It's very hard to find this kind of offer anywhere else, making FanDuel Casino one you must join if you enjoy playing low-stakes casino games.
What's even more, the operator practices the "You Win It, You Keep It" policy, which means you only need to wager any site credits you get once before you can cash them out.
No annoying wagering requirements means you get to keep any bonus money you get, which adds a ton of value to the welcome bonus and all other perks you may get at the casino.
#4 — DraftKings Casino
Powered by one of the top daily fantasy and sports operators in the world, DraftKings Casino has quickly captured a big share of the online casino market in the US as well.
DraftKings offers all players entry into their Dynasty Rewards program, a valuable VIP system that allows you to earn Tier Credits and Crowns, two currencies that you can use to advance through the program's Tiers and earn direct rewards.
The number of Tier Credits earned per $1 wagered will depend on the type of game you play, with 1 Tier Credit awarded for betting as little as $10 on slots or as little as $40 on table games.
As you move up the Tiers, you will earn more Crowns for your play, and the Crowns earning rate will also depend on the game you select.
Once you have earned enough Crowns, you will be able to exchange them for DK Dollars, tournament entries, or various goodies in the Dynasty Store. Of course, as a low-roller, you can only hope for limited numbers of Crowns and rewards, but the kickback that DraftKings Casino has will be tangible as soon as you start playing even the lowest of real money stakes.
#5 — BetMGM Casino
The prestigious MGM Rewards program is one that will allow you to accumulate points and earn rewards by playing in the online casino, as well as the various MGM properties in Vegas and beyond.
Playing on the BetMGM Casino platform means you will be earning points in the MGM Rewards program, which can be used for a whole plethora of gifts and rewards, including discounted rates at all MGM properties.
However, it is important to note that the MGM Rewards program is designed primarily for high-rollers, which means lower-stakes players will benefit less from it, although you may be able to grind out some valuable rewards if you are someone who plays for low-stakes often and if you remain loyal to BetMGM Casino.