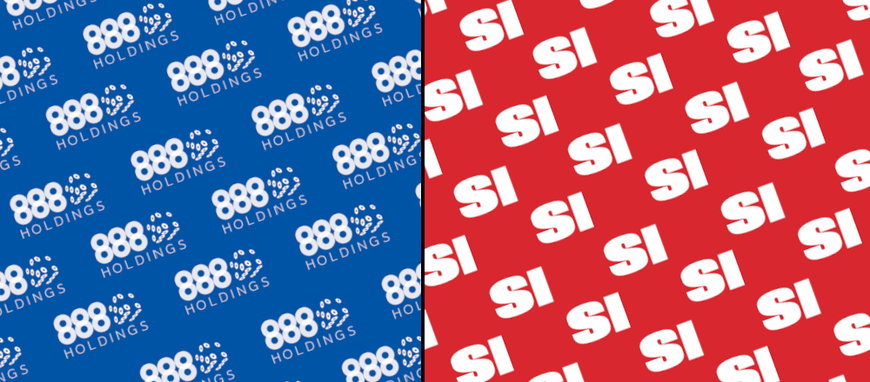 The UK's 888 Holdings finally dove into the lucrative US sports betting market this week, after launching a new Sports Illustrated-branded sportsbook in Colorado with the magazine's parent company, Authentic Brands Group (ABG).
The launch of SI Sportsbook – through a partnership announced June 24 with ABG – comes exactly one week before the start of the 2021 NFL season. It also meets 888's previously stated goal of launching in the Centennial State by that time.
In its deal with ABG, 888 gained exclusive rights to SI's digital channels, magazine and associated brands for sports betting and iGaming through its deal with ABG. It also established SI Sportsbook as their primary sports betting brand. Adding SI significantly boosted 888's brand position as it looks to grow its presence in the US.
"This partnership gives us an incredibly powerful platform to build our US position, without incurring all of the costs of building a brand in the US," 888 CEO Itai Pazner said during an earnings call to discuss H1 2021 on Wednesday. "This strategy allows us to invest much more selectively and effectively in the US, with a clear focus on using SI's brand footprint and positioning to acquire customers more effectively, and to build a profitable business over time."
The SI brand license agreement includes sports betting, casino and poker in the US, with an option for Canada, according to a joint presentation by SI and 888 outlining the terms of the JV. The presentation adds that "B2C operations will be under both the SI and 888 brands" in Colorado and three other states: Indiana, Iowa and New Jersey.
ABS benefited from the 888 deal, too. The agreement gave ABS an undisclosed licensing fee and a 4.9% stake in the JV. ABS has the option to acquire an additional 5% stake in the JV for $15 million and an additional 5% for another $25 million. Further options could see ABS ultimately increase its ownership to 19.9%.
In its H1 2021 report, 888 said the SI Sportsbook was "due to go live in Colorado this month, with further launches planned in the coming months."
A press release issued on behalf of 888 ahead of the launch of SI Sportsbook in Colorado mentioned Indiana, Iowa and New Jersey by name. Pazner also mentioned those three states in his comments.
"The plan going forward is to roll out all the other markets that we already have licenses in – New Jersey, Indiana and Iowa – for SI," he said, adding that 888 is also working on acquiring additional state licenses, with plans to launch in 12 to 15 states in the next three years. "I think we made good progress this year on that roll out plan."
Analysts at Peel Hunt were reportedly "bullish about the Sports Illustrated deal" and projecting that 888's earnings from the ABS partnership would rise into 2022, according to a report by the Financial Times.
The launch of SI Sportsbook could also complicate efforts to create an ESPN-branded sportsbook, something the sports network suggested last month. Such a deal could be worth more than $3 billion. By comparison, the 888-ABS agreement is valued at $10 billion and can be renewed for up to 20 years.
888's position in the US, as well as its 888poker/WSOP.com network, will also get a boost with the launch of the WSOP MI poker room in Michigan. Pazner had said that launch would occur "in the next few weeks."
The network combines players from Delaware, Nevada and New Jersey into a single pool and is the only network of its kind operating in the US.