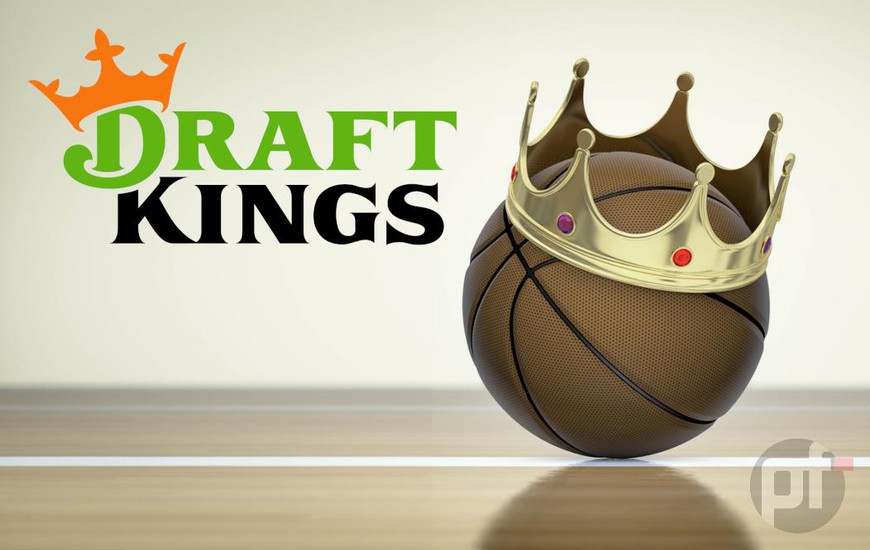 Betting with DraftKings Sportsbook comes with many exciting perks, not the least of which is the chance to participate in the operator's prestigious Dynasty Rewards loyalty program.
The program is available to all bettors across DraftKings Sportsbook, Casino, and Daily Fantasy Sports (DFS) and offers five different VIP tiers, with each bringing access to new rewards and valuable experiences.
If you are new to DraftKings Sportsbook and are looking to learn more about its Dynasty Rewards program, keep reading and find out what tantalizing rewards are in store for you and how you can claim them.

Special Signup Offer
20% deposit bonus up to $1000!
Access to renowned DraftKings Rewards Program
Great mobile betting apps
Fast and hassle-free withdrawals
DraftKings Dynasty Crowns — How to Earn & How to Redeem
The Dynasty Rewards program involves earning and redeeming a currency called Crowns, which players earn by making sports bets, playing DFS, or playing games at DraftKings Casino.
The program includes the Sportsbook, DFS, and the Casino, which means you can earn Crowns on all three and redeem them at any time you choose.
You can earn the DraftKings Dynasty Crowns in any of the following ways:
Earn 1 Crown per $1 wagered on parlays and same game parlays
Earn 1 Crown per $1 paid in daily fantasy sports entry fee
Earn 1 Crown per $2 wagered on straight bets and futures
Earn 1 Crown per $2 wagered on most slots
Earn 1 Crown per $2 wagered at Keno or Virtual Sports
Earn 1 Crown per $2 spent in the marketplace
Earn 1 Crown per $8 wagered at most casino table games
All DraftKings products award Dynasty Crowns, which means you can earn them through any form of gambling that the operator offers and build up your DraftKings Crowns balance quickly, earning better rewards faster.
For sports bettors, the operator awards 1 Crown for $1 wagered on parlays or $2 wagered on straight bets, which is a pretty good earning rate compared to other products.
DraftKings Dynasty Store Explained
In turn, once you have accumulated some Crowns, you can exchange them in the Dynasty Store for a variety of products, perks, and services.
For example, you can purchase a simple Apple iPhone case for 33,490 Crowns. You can also buy products like an actual iPhone 13 Pro for a price of 783,000 Crowns or a MacBook Pro for 761,000 Crowns.
The higher-end products are reserved for high-rollers who make big bets regularly, but given the low house edge in sports betting and the fact that some bettors can actually break a profit, the value of your Crowns can be a decent boost to your bottom line.
Other Perks of DraftKings Dynasty Store
Apart from the DraftKings Dynasty Store where you can redeem your accrued Crowns for products and services, there are also other perks you can get from betting with DraftKings Sportsbook and being part of the Dynasty Rewards program.
Once you register with the operator, you will automatically be in the Bronze Tier of the program, and your Tier will increase as you acquire more points.
The following tiers are available:
Bronze Tier: 0 Crowns Required
Silver Tier: 25,000 Crowns Required
Gold Tier: 125,000 Crowns Required
Diamond Tier: 500,000 Crowns Required
Onyx Tier: 1,000,000+ Crowns Required
With each new Tier, you get access to further perks of the Dynasty Rewards program, including a monthly bonus to your Dynasty Crown accrual rate. You can get 10% more Crowns at the Silver Tier, 20% more at Gold, 30% more at Diamond, and 40% more at Onyx.
At each new Tier, you are also awarded a new Tier Welcome Reward, such as priority customer care, which becomes available for players at Gold Tier.
Players at Diamond and Onyx Tiers also gain access to exclusive live experiences as well as the ability to award a trial period to the lower Tier to a friend for one month.
At Diamond Tier, players also receive access to a team of VIP associates to help them with any customer support they might need, while Onyx players have access to a dedicated VIP Host who caters to their needs on an individual basis.
Keep in mind that the Dynasty Rewards do not limit your access to other rewards such as the DraftKings Sportsbook Welcome Bonus, betting promotions, and other offers that are available to all players on the sports betting platform.

Special Signup Offer
20% deposit bonus up to $1000!
Access to renowned DraftKings Rewards Program
Great mobile betting apps
Fast and hassle-free withdrawals
DraftKings Sportsbook Dynasty Rewards Summary
DraftKings is one of the biggest sportsbooks in the country and its Dynasty Rewards program offers one of the most comprehensive and valuable VIP experiences for players.
The bigger you bet, the more Crowns you acquire, which allows you to purchase more valuable products through the Dynasty Store and claim a variety of unique perks by advancing through the Dynasty Tiers.
Access to the Dynasty Rewards program makes joining DraftKings a very lucrative proposition, especially for high-rollers looking to make big bets and get some extra returns on them, as well as anyone looking for dedicated customer support and an authentic VIP experience.
Sign up for DraftKings and get started earning Dynasty Rewards, or head to our comprehensive review to learn more about this sportsbook and get the latest DraftKings Sportsbook promo code »