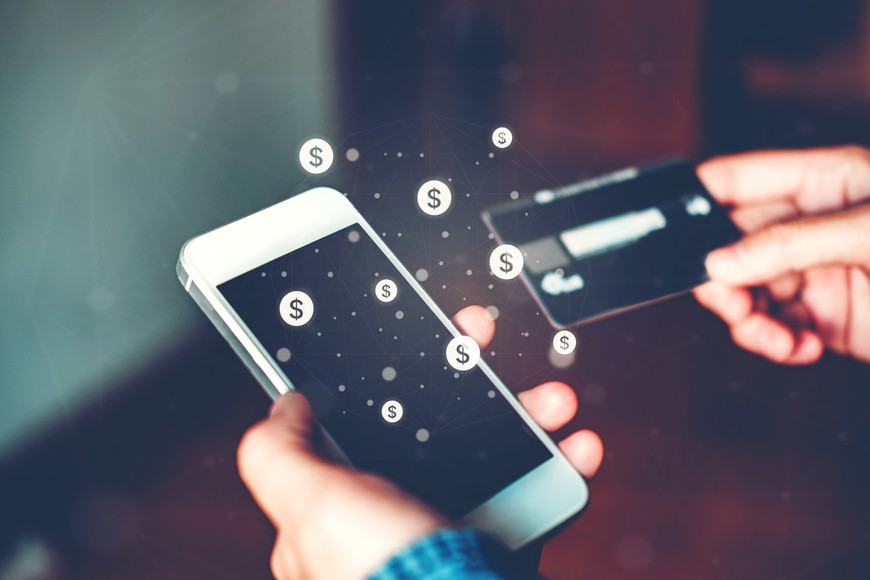 BetMGM Sportsbook is one of the biggest online sports betting sites in the US and is available in well over a dozen different states.
If you live in one of the many states where BetMGM Sportsbook is available, you may be wondering exactly how it all works and might be wondering about the financial side of things. Is it safe to deposit and withdraw money on BetMGM? How do you fund your betting account? How do you can get a hold of your winnings?
We created this detailed guide to deposits and withdrawals at BetMGM Sportsbook, giving you step-by-step instructions for the deposit and withdrawal processes and explaining the payment methods that can be used for both.
The key thing to understand is that banking with BetMGM Sportsbook is very easy, fast, and affordable. The operator does not charge fees for deposits or cashouts, and all banking transactions are made quickly and easily.

Special Signup Offer
Risk-free first wager up to $1000!*
Enjoy live streaming of popular events
Great mobile betting experience
Variety of betting markets on offer
*except PA & NY
How to Deposit with BetMGM Sportsbook
In order to make real money bets with BetMGM Sportsbook, you will first have to register for an account using your own personal information.
We highly recommend completely verifying your account before proceeding to make a real money deposit, as this ensures that your account is verified and ready for real money sports betting without any problems.
Once you are ready, follow these steps to make your first deposit:
1. Sign in to your BetMGM Sportsbook account
2. Enter the cashier area and click the "Deposit" button
3. Select a payment method from the list
4. Enter the amount in USD you wish to deposit
5. Fill out any forms required, depending on the payment method
6. Confirm your deposit and proceed to the betting screen
The deposit process itself will never take more than a few minutes. Depending on the payment method you choose, you will need to enter your bank card info, e-wallet login details, or other information.
As soon as your deposit is confirmed and verified, the money will be available in your betting balance and you will be ready to get into action.
How to Cash Out from BetMGM Sportsbook
Say you've gotten lucky and made some winning bets. You're now ready to cash out your winnings and the BetMGM Sportsbook makes it easy to withdraw your funds.
The withdrawal process is even simpler than the deposit process. However, remember you will have to fully verify your account before you can process a real money withdrawal.
The KYC (know your customer) procedure will require you to send in copies of some personal documents and fully verify your identity, so remember that this is something you have to go through before you can make cashouts.
While this process may seem like a lot, it's vital to provide all the information accurately as BetMGM uses this info to ensure you are who you say you are and to protect you from things like identity theft and fraud.
Once your account is fully verified, follow these steps to make your withdrawal:
1. Sign in to your BetMGM Sportsbook account
2. Access the cashier section and click "Withdraw"
3. Select the withdrawal method you want to use
4. Enter the amount in USD you want to cash out
5. Confirm your cash out and wait for it to be processed
It is worth noting that the minimum withdrawal amount you can request from the BetMGM Sportsbook is $20 via most payment methods.
Once you have confirmed your cashout request, don't expect the money to immediately appear in your bank or e-wallet account, as cashouts take some time.
It can take anywhere between 24 hours and five business days for a cashout request to be processed and for your money to become available.
Be patient and feel free to ask the customer support agents if you have any concerns regarding a pending withdrawal request.

Special Signup Offer
Risk-free first wager up to $1000!*
Enjoy live streaming of popular events
Great mobile betting experience
Variety of betting markets on offer
*except PA & NY
BetMGM Sportsbook Payment Methods
As a major gaming operator that operates nationwide, BetMGM offers many different payment methods for both deposits and withdrawals.
Depending on your personal preference, you can select any payment method on this list and use it to make a deposit. Keep in mind that some payment methods cannot be used to make withdrawals.
Here are the top payment methods you can use at BetMGM Sportsbook:
Visa/MasterCard: Visa and MasterCard credit and debit cards can be used to make instant deposits into your BetMGM player balance. Keep in mind that some banks refuse to process gambling deposits and that withdrawals cannot be made into Visa or MasterCard. Additionally, some banks automatically flag gambling sites as "suspicious" activity, so you may have to contact your bank directly should you run into any issues.
PayPal: PayPal is the most popular e-wallet option for US sports bettors. The payment processor can be used to make safe deposits and fast withdrawals and is one of the best options to use at BetMGM.
Skrill: An alternative to PayPal, Skrill is another e-wallet option that can connect directly to your bank accounts and cards to help you move money in and out of your BetMGM balance at the speed of light.
PayNearMe: If you prefer not to use any banking details for online payments, PayNearMe is a great deposit option. You can buy PayNearMe Pay Slips at your local 7-Eleven or

CVS

and use them to fund your account without sharing any banking info with anyone.
Cash at Cage: If you happen to live near a BetMGM-owned property, you can go there to make deposits and withdrawals from your BetMGM account instantly. Present your ID to the cashier and make a deposit into your balance or instantly cash out your funds at the cage.
VIP

Preferred e-Check: With

VIP

Preferred e-Checks, you can make safe and fast deposits from your bank account into your BetMGM balance. You will need to provide your bank's account number and routing number, along with your ID to make deposits via this payment method.
Pre-Paid Play+ Card: Play+ Cards are another ideal way to make your deposits and instantly withdraw your funds from BetMGM. Get your own Play+ Card and you will be moving money around faster than using any of the other payment methods.
Now that you know all about how to deposit and withdraw money from your account, all that's left to do is sign up for a BetMGM Sportsbook account, claim your welcome bonus, and get started placing bets! If you want to learn more about this operator and why it is one of the Best Sports Betting Sites in the US, check out our comprehensive BetMGM Sportsbook Review.