If you were looking for the best Massachusetts online sports betting apps, you have come to the right place, as this guide will help you find the very best betting operators in the state and learn your way around the apps.
With real money sports betting now fully legal and over a dozen operators fighting for their market share, the big choice bettors have is which sportsbook to sign up with and choose as their go-to for quick and easy online betting.
Retail sports betting in Massachusetts launched in late January 2023, while online operators had to wait longer for the Massachusetts Gaming Commission (MGC) to approve their licenses and finally give them the go-ahead on March 10, 2023.
Bay Staters jumped at the opportunity to legally bet from the comfort of their homes and even on their mobile phones. Projections expect between $300 and $500 million in revenue by the MA sports betting operators in the first year alone.
We have looked at all the sportsbooks in Massachusetts to find the best options for you. Keep reading to find out which online sports betting sites in the state give you the best odds, promotions, welcome bonuses, and overall conditions.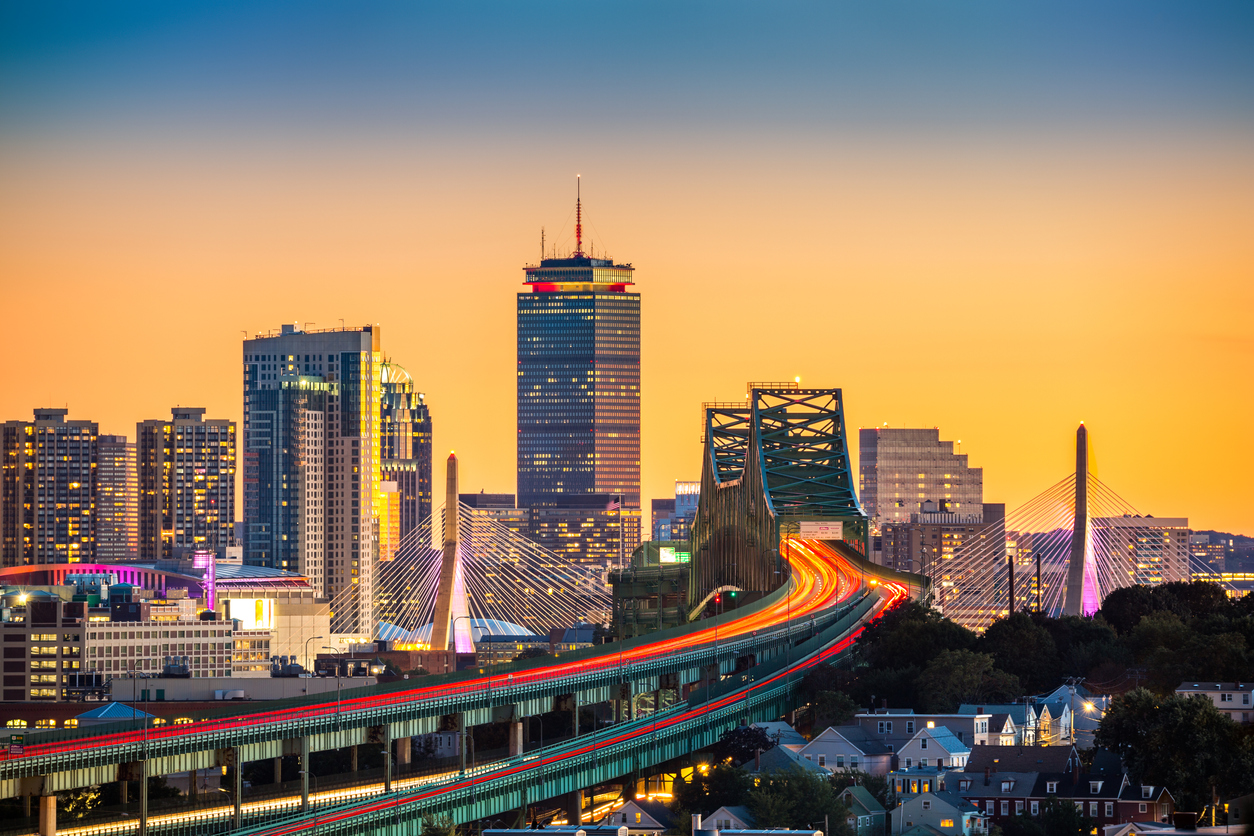 The Best Online Sports Betting Sites in MA
With Massachusetts being one of the most recent states to regulate sports betting, plenty of operators were ready to jump on the train and launch as early as possible.
Once the online betting market went live in March 2023, several operators were already licensed and ready to release their products.
Here are Massachusetts's top real money sports betting sites you can join today.
BetMGM Sportsbook MA

BetMGM Sportsbook was launched in cooperation with the BetMGM Springfield Hotel and Casino, which was also one of the first live venues to launch retail sports betting in the Bay State.
Offering a highly intuitive app, countless betting markets, and the unique ability to edit bets made after placing them, BetMGM Sportsbook MA is one of the best options for bettors looking to maximize their odds and ensure they are always getting the best of it.
Newcomers can take advantage of a generous refund offer on their first bet. Namely, if your very first real money bet loses, the bookmaker will refund it in full (up to $1000) in a form of bonus bets you can use to bet with again.
BetMGM is one of the biggest and most reputable gambling brands in the US, so playing on this app offers an additional layer of security that hardly anyone else can guarantee.
Sign up for BetMGM Sports MA and see why it's truly the King of Sportsbooks.

Last verified: November 2023
Special Signup Offer
$1000 First Bet Refund
Up to $1000 in bonus bets
Impressive range of betting markets
Top-rated sportsbook!
21+ and present in MA. Gambling Problem? Call 1-800-
GAMBLER
.
DraftKings Sportsbook MA

A sports betting app powered by a major fantasy sports platform, DraftKings is one of the absolute leaders in online sports betting across the US.
The DraftKings Sportsbook app has also been available since the early days of legal online betting in MA. It provides more features than most competitors, is available for all devices, and is notoriously easy to use.
Regardless of your favorite sport and the betting markets you prefer to bet on, DraftKings Sportsbook MA should be an excellent option for you.
Create a DraftKings Sportsbook account and get into the game!
Caesars Sportsbook MA

Caesars Sportsbook was another Massachusetts online sports betting operator that went live on March 10, 2023, offering a whole plethora of betting options since day one.
Operating under one of the biggest gaming brands in the country, Caesars Sportsbook MA has a lot to offer in terms of player rewards and promotions, which provide incredible value.
If you are already a member of Caesars' promotional programs, you could easily benefit even more from joining this fantastic sports betting app.
MA Online Sports Betting Laws and Regulations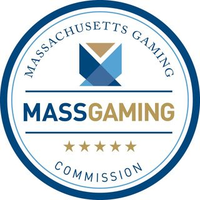 For the longest time, Massachusetts was not a state where sports betting was viewed positively, as single-event sports betting was not an option in any legal capacity, either live or online.
While other states began legalizing sports betting years ago, it took MA quite a while to finally reach a point where a sports betting bill could pass both the House of Representatives and the Senate.
Finally, in the summer of 2022, HB 3993 passed the House of Representatives but lingered on the Senate floor until the final hours of the 2022 session. A late compromise in the Senate meant that legal sports betting would go live in MA in early 2023, pending approval from Gov. Charlie Baker.
Baker sealed the deal on August 10, making it possible for the Massachusetts Gaming Commission to consider applications by live and online sports betting operators for licensure.
Both retail and online sports betting are now available in MA, with live casinos launching their in-house sportsbooks as early as January 2023 and the first online sportsbooks getting off the ground in March.
Online sports betting operators can run comprehensive betting platforms with few limitations. The only major restriction MA sports betting sites must abide by is a ban on betting on local college teams.
15 online sports betting licenses are available in the state, eight reserved for operators tied to land-based partners, while the other seven are available for open bidding. If an operator drops or loses a license, different operators can apply for it.
Another interesting provision of the Massachusetts Sports Wagering Act (HB 5164) is that the funding of accounts via credit card is prohibited, which somewhat restricts the ease with which players in this state can move their money around, but is also a powerful move to protect players and encourage responsible gaming.

Last verified: November 2023
Special Signup Offer
$1000 First Bet Refund
Up to $1000 in bonus bets
Impressive range of betting markets
Top-rated sportsbook!
21+ and present in MA. Gambling Problem? Call 1-800-
GAMBLER
.
Massachusetts Online Sports Betting and Taxes
According to the Massachusetts Sports Wagering Act (HB 5164), all online sports betting operators must pay a 20% tax on their revenue, while the taxation rate for retail sportsbooks is 15%.
This is a pretty good deal for the state's online sports betting operators, which have to pay significantly higher taxes in many states across the US, making Massachusetts one of the more favorable places for them to do business.
Regarding players, no additional taxes are charged for online sports betting winnings on top of the regular tax rate you would have to pay on casino winnings, or any other gambling proceeds won in the Bay State.
If you win over $600 gambling at sportsbooks or elsewhere, you must pay 24% of your win in taxes.
How to Bet on Sports in MA
MA online sports betting has been live since early March 2023, making it one of the more recent additions to the states where online betting is legally available. With several highly renowned operators now available, getting started with real money sports betting in Massachusetts is relatively straightforward.
The first step to placing real money bets is to create an account with one of the MA sports betting apps. This can be done quickly by following a link to the operator of your choice and filling out the registration form with your accurate personal information.
The next thing to do is fund your betting account, which could prove slightly more difficult for Massachusettsans. Since credit card deposits are not allowed, payment methods like PayPal and

ACH

may be your best option, but some alternatives also exist.
Once your account is loaded with money, you can make real money bets and use any welcome bonus issued by the operator to your advantage.
Remember that you can bet on events that are yet to start and those already in progress via the live betting platform most operators now offer.
Why Bet with Legal Operators: What Makes Licensed Sportsbooks a Better Option?
Even before legal online sportsbooks went live in Massachusetts, many locals placed their real money bets with various offshore betting operators with absolutely no operating licenses within the state or the country.
While these operators settle bets and pay their players sometimes, there are also countless other occasions where enormous problems will arise around winning bets, especially if your winnings are of considerable value.
Since offshore operators are not licensed in MA or the US, they have no obligation to pay their debts. The only negative impact for them of not paying your winnings is some lousy reputation they may get from it.
Locally licensed MA sports betting apps are obligated by law to follow all the strictest security guidelines, keep player funds separated from their operating costs, and always pay winning players in a timely and orderly fashion.
Not only are licensed and legal sportsbooks your best option because you know you will be paid, but also because you know you are being treated fairly by a company licensed and registered in the US, which is paying taxes that go towards a variety of socially beneficial programs, such as public education.
The Massachusetts Gaming Commission (MGC) oversees all legal online gambling operators in the state. It is your go-to institution if anything goes wrong and there is a dispute with licensed operators.
This means you will have the full scope of legal recourse should any issues arise, and the truth is that things are very unlikely to go awry in the first place, considering the strict rules and high level of security measures put in place by anyone with a proper gaming license in MA.
Banking Options at Massachusetts Sportsbooks
According to the MA Sports Wagering Act of 2022, online gambling operators in this state cannot accept deposits via credit cards, which can be a nuisance to players looking to make a quick and easy deposit.
Still, other excellent options exist, and MA sports bettors are not left without the ability to make a quick deposit and fund their account in time for their favorite sporting events. PayPal is a particularly popular option that allows for fast deposits and withdrawals and keeps all your private banking info private.
Payment methods available across legal MA sports betting sites include:
PayPal
Skrill

ACH

(e-check)
Online Banking
FAQ
Is sports betting legal in Massachusetts?
Yes! The Massachusetts Sports Wagering Act was signed into law on August 10, 2022, and the first retail sportsbooks launched in late January 2023, followed by online sportsbooks in March. Today, you can legally place live and online sports bets in MA.
Where can I bet on sports in MA?
There are several live sports betting venues in the state where you can place your bets, but you can also do it using your mobile phone. Join BetMGM Sportsbook MA, DraftKings Sportsbook MA, or Caesars Sportsbook MA, and you can place real money bets while on the go or from the comfort of your home.
What sports betting markets are open in Massachusetts?
Residents of the Bay State can place bets on all the popular sports betting markets and competitions. According to the state's sports betting laws, placing bets on local college teams is the only betting option wholly prohibited.
Who oversees and regulates the MA sports betting market?
The Massachusetts Gaming Commission (MGC) issues all licenses, oversees the operation of sportsbooks, issues penalties, and resolves any disputes between the operators and their customers.
Do I have to pay any taxes on my sports betting winnings?
Yes! If you win over $600 at an MA sports betting site, you must pay 24% of your win in taxes.
How can I deposit money into my betting account?
While MA sportsbooks cannot accept deposits via credit cards, other payment methods such as ACH, PayPal, Skrill, and direct bank transfers are all standard for deposits and transfers.