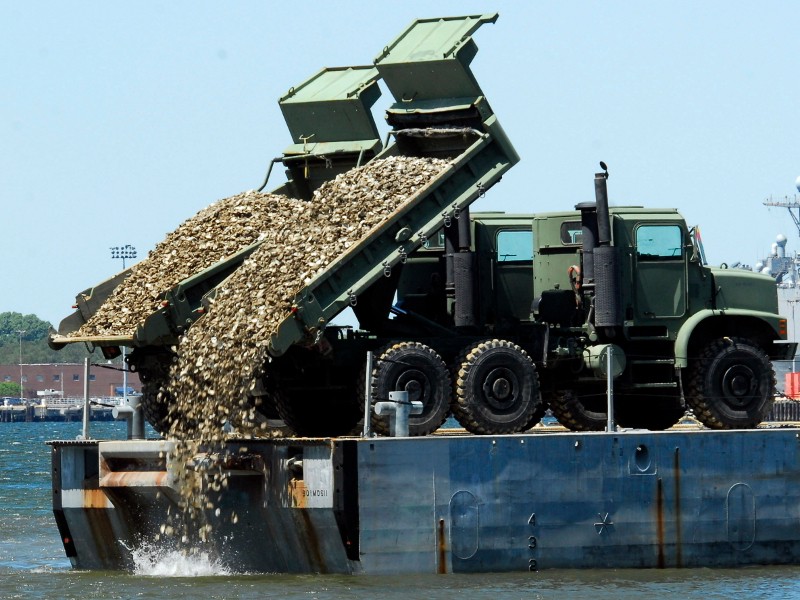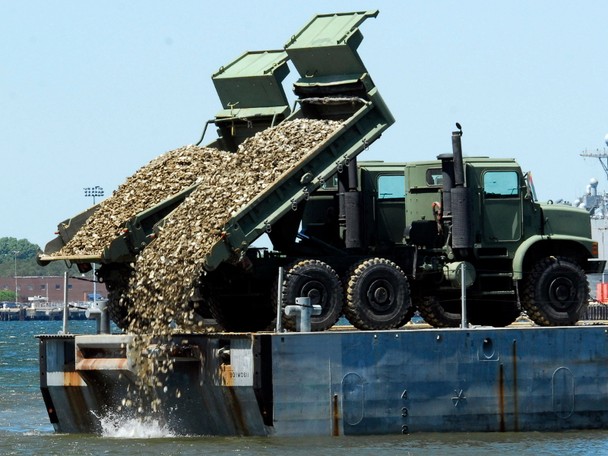 Scott Pittman, Public Domain
This week's most interesting piece of business news connected to online poker was the reversal of the planned acquisition of the Ongame online poker network by Nevada-based Shuffle Master, Inc. a prominent manufacturer and supplier of casino equipment.
The cancellation on Wednesday by Shuffle Master of the €29.5m purchase of Ongame, a division of bwin.party, likely reflects the realities of the developing Nevada online poker market as much as it does any flaws in the actual Ongame platform.
Early reports surfacing from the licensing process for online poker being run by the Nevada Gaming Commission indicate that this will be "business as usual" for Nevada's major casino entities. While that is nothing unexpected, the walls being erected to block interlopers from entering the market are having a secondary effect, by blocking business deals created to graft together workable online poker platforms.
If Shuffle Master was the first company to rethink its strategy in light of the rigidity of the ring-fence being created, it is not likely the only firm that is going to have to come up with alternate plans.
Ongame, for various reasons, fell well outside the lines now being drawn. The venerable poker network, once known primarily as the home of PokerRoom.com (one of the very first online poker sites), was acquired by bwin in 2005, then rolled into the bwin.party conglomerate of online-gambling firms.
The Ongame Poker Network acts as a counterpoint to the more famous PartyPoker and PartyGaming sites, serving as the host network for about two dozen poker skins, the most famous of which is the bwin poker site itself.
Therein lies at least one of the possible issues. PartyGaming reached a celebrated $105m settlement with the US Department of Justice in 2009, but the bwin.party merger did not come about until early 2011. While bwin itself was not US-facing, the Ongame Network which it had acquired was, featuring rooms such as the aforementioned PokerRoom.com and Hollywood Poker—which just ended its long run a few days ago.
bwin never paid any sort of US settlement regarding Ongame's pre-2007 services within the US. As mentioned on a Calvinayre.com blog last year, bwin.party execs have proclaimed their belief that the PartyGaming deal covers everything, but that is untested by law, and certainly an arguing point for existing Nevada casinos who would like to narrow the market a bit further.
The Ongame network also faces some European jurisdictional issues, operating in some countries in apparent contradiction of those countries' laws. While those matters have no legal relevance in any Nevada matters, they do bring up concerns about suitability and a willingness to comply, concepts that are going to be hammered home time and again to the giants of online poker in the coming months and years.
Additional reports suggest that Shuffle Master execs continue dreaming of a product more in tune with smartphones than downloadable software clients.
A recent interview in the UK's Inside Poker Business with Shuffle Master's chief strategy officer, Lou Castle, indicates Castle's and Shuffle Master's preferences for interactive, "one-click" solutions, which harken to the new wave of Flash-based poker solutions and iPhone apps that are just beginning to establish a foothold.
Exactly how adaptable Ongame's existing platforms would have been to a one-click approach remains open to debate. It is possible that considerable development expense—perhaps far more than initially projected—would have been required to bring an Ongame-derived system up to speed.
There were other issues, too, such as the possible copyright issues lingering between Shuffle Master and the PartyGaming side of bwin.party over online versions of Shuffle Master-owned casino games.
Sometimes messes work themselves out, and other times they only grow worse. Shuffle Master's acquisition of Ongame clearly fell into the latter category, which is why the whole thing had to be called off. Ongame execs were reportedly surprised by the abrupt cancellation of the deal, and bwin.party stock dropped roughly 4.5% on the news, while analysts hailed Shuffle Master's decision as a smart business move.
Given that the loss in market value coincides with Ongame's return to the bwin.party portfolio, it seems clear that this company has issues yet to be resolved, no matter what becomes of it.
And in Nevada, outstanding issues won't fly far in the online poker approval process.