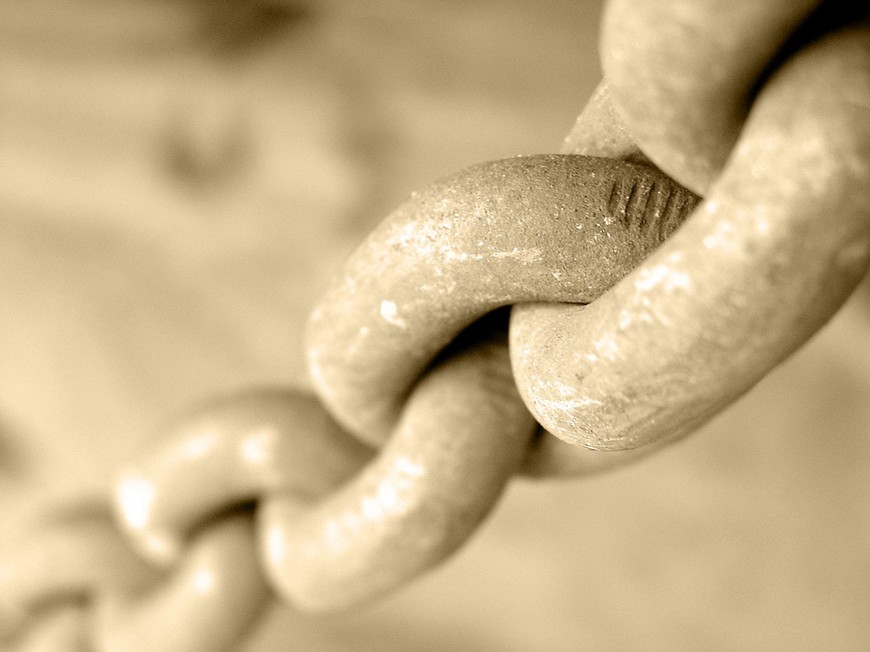 The April 2011 "Black Friday" crackdown against several US-facing poker sites has its beginnings in a chance meeting between payment-processor Chad Elie and noted telemarketing fraudster Jeremy Johnson.
The roles of Johnson and brothers Todd and Jason Vowell in the payment-processing schemes channeled through SunFirst have, to date, been largely underreported throughout the poker world.
Documents and information recently obtained by pokerfuse paint a surprising new picture of the SunFirst Bank activities whose payment processing on behalf of US-facing online poker sites PokerStars and Full Tilt Poker made up the core of the "Black Friday" allegations.
Court records indicate that Johnson and Black Friday defendant Chad Elie met at an online marketing symposium at the Wynn, introduced by in-common friends several months before the two agreed to work together to form Elite Debit, the processing company at the core of the Black Friday crackdown.
Elie needed to find US banking connections with the ability to process online poker transactions. Johnson, in turn, had a bank—the SunFirst Bank in St. George, Utah, at the heart of the Black Friday charges. A January 2012 financial reconstruction of Johnson's telemarketing empire prepared by Robb Evans & Associates LLC, buttressed by a mountain of court-authorized subpoenas, shines light on the cozy Johnson/SunFirst relationship.
According to the report, bank employees quipped that they worked for "The Bank of Jeremy Johnson," and the forensic accounting trail shows that Johnson acquired at least a 19% stake in SunFirst while using third parties as owners of record, to hide his interest from reporting requirements.
When talks between Elie and Johnson turned serious in 2009, the two agreed to a 50/50 split of proceeds generated by processing online poker transactions. Though the project was technically Elie's, all transactions were processed through a network of interchanging business entities headed by Johnson and/or the Vowells, with Todd Vowell serving as Johnson's longtime CPA and intimately involved in all money and business transactions.
According to Elie, in a deposition connected to Johnson's ongoing FTC case, "My role [with Elite Debit] was marketing and bringing in merchants and technology, and his role was the banking side, to have relationships with the banks." Elie subsequently detailed investing $4.5m in startup capital into the Elite operation for his 50% interest, which was to be matched by Johnson.
Johnson and the Vowell brothers handled Elite Debits incorporation and banking connections. Elite was the umbrella for several other related entities also involved in the processing, which soon supplanted Johnson's infamous IWorks telemarketing operation as a source of revenue for Johnson. IWorks was the focal point of an FTC investigation which targeted Johnson and several associates in 2010 in a $275m telemarketing fraud action.
Several other companies were started up to more fully service the poker-processing needs, which began in late 2009 with PokerStars transactions. Full Tilt processing was added to the mix in about April of 2010.
Most PokerStars transactions worked their way through an entity named Triple Seven LP (later known as Triple 7 LLC), while Full Tilt transactions in large part went through a company called Powder Monkeys LLC, also known as ePayment Solutions.
Numerous other corporate entities became connected to the Stars/Tilt processing scheme, complicated even further by the use of the same companies, headed by combinations of Johnson, various family members, and the Vowells to shuffle assets, launder money, and fund other operations.
Among the other business entities and DBA ("doing business as") names shown to have connections to Elite, Triple Seven and Powder Monkeys were Kombi Capital LP, Mastery Merchants, FT Payments, P Stars, Net Web Funds, Fling Pay and several others, most of which had corporate accounts at SunFirst.
In 2010 alone, Johnson and the Vowells started up at least 35 corporate entities funded in large part by revenue skimmed from the Elite Debit, Triple 7 and Powder Monkeys operations.
The skimming of revenue from the operation by Johnson and the Vowells, according to the receivership document and a civil lawsuit filed by Elie, may have helped expose the nature of the operation. Elie filed an action in December of 2009, alleging that Johnson and the Vowells, along with several other defendants, made off with the vast majority of the $46.5m in gross profits earned from the SunFirst processing operations.
Poker-processing profits accounted for roughly half of all the money earned by Johnson's various schemes from late 2009 until April 2011's Black Friday crackdown, according to the financial reconstruction.
It is also possible that Elie's filing of his case served as a catalyst. Having access to Stars and Tilt processing numbers, Elie quickly became aware of the fraud being perpetrated against him. Though his legal efforts were funded by Stars and Tilt, his lawsuit ran squarely into the ongoing FTC investigation against Johnson's fraudulent telemarketing empire, with the FTC blocking his action and forcing him to drop the case in February 2011.
Elie has confirmed to this author that neither he nor the companies he represented would ever have done business with Johnson had they known the true nature of Johnson's operations. As Elie commented, "I would have never went into business with him. The AG [Attorney General] of Utah was always with Johnson. Who ever knew?!"
Elie has also published several recent opinions by prominent poker-related attorneys that online-poker processing was probably legal, with the caveats contained therein that that the opinions were untested by actual case law.
The relative absence from Black Friday court documents of Jeremy Johnson, the Vowell brothers, and several other people connected to his operations remains one of the open questions of the Black Friday case.
The massive commingling of funds between the poker-connected businesses and other Johnson/Vowell operations remains one of the primary complicating factors of the Black Friday case. According to the receiver's report, funds were directly siphoned out of the poker accounts to fund other Johnson money-laundering efforts.
Among the many uses, money ostensibly paid for poker-processing services went not only directly to several of the corporate principals in Jeremy Johnson's interconnected group, which included several family members, but also to purchase precious metals, at least four aircraft, cars, homes, real estate, fund an offshore Andorra bank account, and place millions into several TD Ameritrade accounts.
Millions were also wired directly to the Las Vegas Wynn and Encore in the names of Johnson and Arvin Lee Black, another Johnson business associate. Johnson's poker and gambling losses both offline and at Full Tilt are alleged to run into the millions, while Black also managed to lose another $7.8m through disastrous day-trading transactions on behalf of the several Ameritrade accounts controlled by the Johnson group.
The constant commingling orchestrated by Todd Vowell came to a head when the FTC's investigation met the DOJ's pursuit of online poker.
According to a source familiar with the Johnson investigation, "The DOJ couldn't move against the poker processing network without infringing on the FTC IWorks investigation because the accounts are the same in many cases."
That conflict likely led to a split between the DOJ and the FTC regarding which subjects to pursue, with Johnson ultimately remaining the primary target of the FTC probe despite his intimate connection to the Black Friday case.