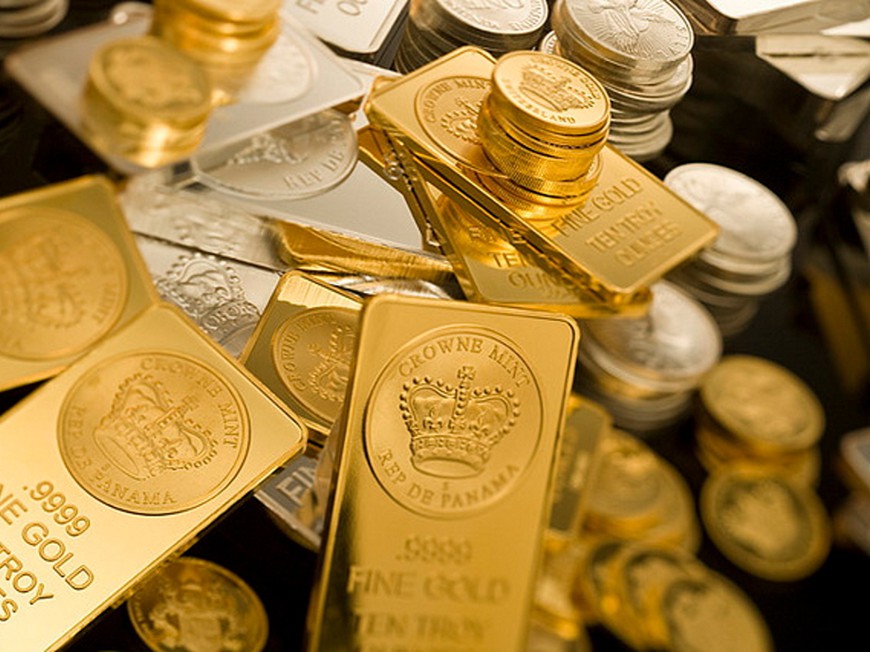 One of the unexplained stories connected with the United States' "Black Friday" crackdown against US-facing online poker sites PokerStars and Full Tilt, as funneled through the now-shuttered St. George, UT SunFirst Bank, is an accounting of how most of the profits from the operation went into the pockets of alleged Utah telemarketing fraudster Jeremy Johnson.
Court records show $46.5 million in gross profits were generated via the processing through SunFirst from more than $180 million in deposits and withdrawals between US-based players and PokerStars and Full Tilt between November of 2009 and April of 2011, when the Black Friday indictments were released.
Additional documents and testimony show that Chad Elie, who represented the interests of Stars (and later Full Tilt), co-founded Elite Debit with Johnson in October of 2009. Elie and Johnson were to split the processing proceeds 50/50, with Johnson and his business associates handling much of the paperwork required to bring the SunFirst operation on board.
The Lawsuit
Instead, it appears that Johnson retained most of the proceeds for himself and his cohorts. In a 2010 legal action funded by Stars and Tilt, Elie alleged that Johnson and his associates, including Jason and Todd Vowell and Scott Leavitt, conspired to defraud Elie by preparing duplicate sets of financial records, with those provided to Elie asserting that most of the $46.5 million in actual gross profits was instead absorbed by operational expenses, which were actually a negligible part of the operation.
As Elie wrote, "Full Tilt / Stars were both behind my suit against JJ [Jeremy Johnson]. They paid the lawyers , I sued."
Elie's lawsuit was blocked by the Federal Trade Commission in early 2011, which asserted in its own January 2011 filing that Elie's action would damage Johnson's earlier telemarketing fraud victims. According to the FTC motion, "The FTC seeks to intervene because plaintiff Chad Elie has engaged in a secretive race to the courthouse in an effort to grab money held by the defendants."
Elie and the FTC eventually reached an agreement wherein Elie dropped his action, but reserved the right to re-file at a future date. However, the DOJ's separate Black Friday sweep has rendered such an action as an unlikely possibility.
The Profits
Though most of the funds generated by Elite Debit and its associated companies remained in Johnson's control, some funds did accrue to Elie through the operation. Over $3 million worth of credit-card charges accumulated by Elie in little more than a year were paid by Johnson, as was the purchase of a $1.5 Las Vegas home for Elie's future wife, former Playboy model Destiny Davis, who Elie married one day after the Black Friday indictments were handed down.
Nonetheless, most of the SunFirst-related profits were laundered by Johnson and his accountants into other holdings, with Johnson himself associated only nominally. The moves all seemed to have been preplanned by Johnson, who recognized the potential online-poker money cow and according to the Robb Evans & Associates receivership report, had already begun the concealment of assets from his IWorks telemarketing operation, soon to become the target of a $275 million FTC action.
In 2009, the FTC targeted three major rivals of Johnson and IWorks with similar telemarketing-fraud charges, kicking off the first of several waves of corporate activity by Johnson and his associates through which hundreds of corporate entities were created, most simply to launder assets.
The Report
The new poker-related entities were part of that scheme as well. According to the court-appointed receiver's report:
Service fee revenue from online check processing for poker companies and other merchants was shifted from Johnson's own entities Elite Debit, Inc. (Elite Debit) and Money Harvest, Inc. (Money Harvest) to Triple Seven LLC (Triple 7), Powder Monkeys LLC (Powder Monkeys), Mastery Merchant LLC (Mastery Merchant), and other entities held nominally by others for Jeremy Johnson's benefit.
The laundering of assets also included the hiding of those same assets from Elie, who had been talked into moving from Florida into a California home owned by Johnson to more closely work with the Elite Debit operations. Nonetheless, the money stayed with Johnson.
The Stash
Where did most of the $46.5 million go? In addition to the asset purchases, Elie testified to Johnson's tales of dropping pneumatic tubes stuffed with cash into lakes, and burying at each least three caches of cash and precious metals in the mountains around St. George, in locations accessible only by helicopter.
Johnson managed to keep the Stars and Tilt money spigots flowing while feeding Elie a never-ending stream of tales about how he'd supposedly made Elie the co-owner of several homes and other pricey assets, the records for which Elie, according to his testimony, was never able to obtain.
Those assets included stock in SunFirst, two of the four baby helicopters Johnson had previously purchased, in addition to four other aircraft, and mountains of cash and safes full of precious metals and other valuables, all acquired by Johnson, according to the FTC, in a concerted effort to move his assets out of the banking grid.
Elie even detailed one occasion when Johnson, accompanied by Elie into the room at Johnson's estate where much of the cash and valuables were stored, reached into a box to give Elie $150k – barely making a dent in the boxes of money in plain view – and then immediately took back $110k of the $150k purportedly to cover an outstanding credit-card bill.
However, when the FTC crackdown against Johnson and his telemarketing empire became reality, it was Johnson who then sought Elie's help in trying to remove Johnson's presence from the Elite Debit records.
The Concealment
According to the 2011 Jeremy Johnson detention hearing where Elie testified about Johnson's asset concealment:
Lawyer: You said he listed you in Las Vegas and tried to get you to take his name off the corporate records of Elite Debit? Is that what you are saying?
Elie: Yes.
However, Elie testified that he subsequently discovered that Johnson's name had already been taken off of the Elite Debit ownership records, leaving Elie to appear as the company's sole owner, all done without Elie's consent. The following exchange details Elie's discovery of the situation. When asked who changed the documents, the exchange went as follows:
Elie: I believe it was — you know, if you want me to guess, I think it was Scott Leavitt.
Lawyer: Do you know who would have directed him to do that?
Elie: Jeremy. It was actually done two days prior to him trying to get me to notarize my signature.
Lawyer: So his name as a co-owner of the company was taken off the corporate records without your knowledge or consent?
Elie: Correct.
The above testimony and the findings of the receiver in the FTC's case against Johnson indicate that the tale of the SunFirst bank operations, as presented in Black Friday court documents, differs in significant ways from the story prepared for public consumption. Elie has acknowledged his own guilty activities, which were specifically not UIGEA-related, yet the real story of SunFirst continues to surprise, and is linked intimately to one of Utah's most notorious telemarketing operations.