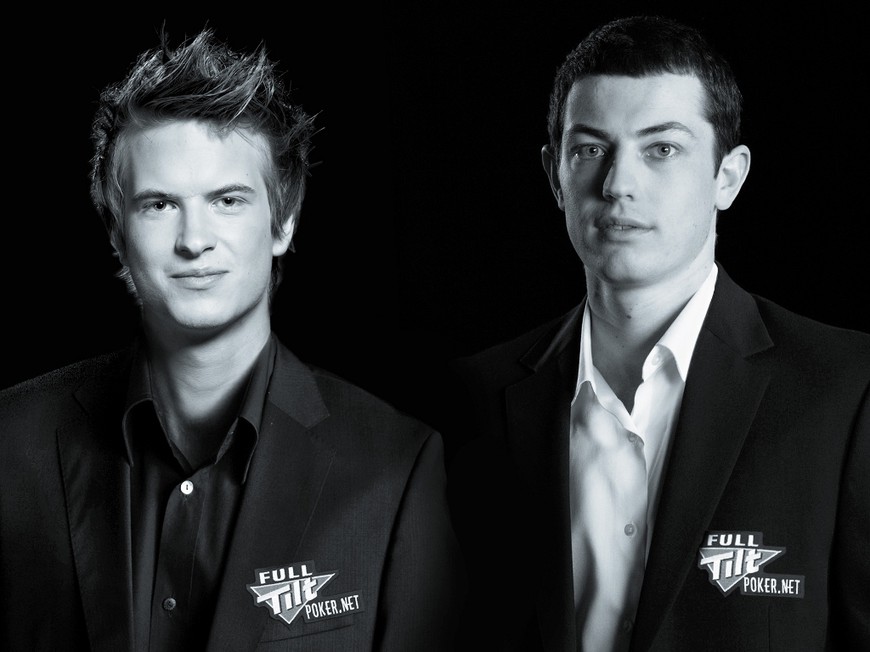 Full Tilt Poker announced this morning that two of the world's most popular high stakes cash game pros, Tom "durrrr" Dwan and Viktor "Isildur1" Blom, have signed sponsorship deals with FTP and will be a part of the site as it returns to the market in November.
Dwan and Blom will join former FTP spokesman Gus Hansen as part of a new group called "The Professionals," with potential clashes at nosebleed tables between Dwan and Blom part of the marketing allure promised by Full Tilt.
The two players, both in their 20s, had previously battled at the old Full Tilt, drawing scores of online railbirds as they built some of the highest pots in online poker history. Blom successfully hid his role as the player behind the "Isildur1" screen name for more than a year before confirming his identity in 2011.
Dwan joins Hansen as former members of the once-illustrious "Team Full Tilt" to re-sign on the pro roster with the relaunching of FTP. Both Dwan and Hansen emerged largely unscathed from the controversies and bad press surrounding other Full Tilt player-owners. Both Dwan and Hansen boast large fan followings—as does Blom—and therefore remain marketable commodities.
Dwan has recently announced that he has located his residence outside the United States to Macau, making him eligible to play on and represent Full Tilt.
According to Full Tilt's new Head of Marketing, Sarne Lightman, "Tom is one of the most feared and respected players in the world today. His exploits at the Full Tilt Poker tables generated a huge following in the poker community and we are thrilled to bring that action back for our players."
Blom was no stranger to controversy at the former Full Tilt himself, once becoming embroiled in a situation against a small group of players including Brian Townsend, Cole South and Brian Hastings, who pooled hand histories and shared stratagems in an advanced ploy to best Blom at the tables, relieving Blom of an estimated $5m through the tactics that were technically in violation of the former site's TOC.
Blom emerged from the scuffle with his reputation intact, if a bit lighter in the wallet, and had previously served as a rep for PokerStars. Blom's Stars deal was recently discontinued, though widespread speculation that it was merely a move in advance of a new role with Full Tilt now seems confirmed.
As Blom said about his return to the FTP family, "I always loved playing on the Full Tilt Poker software, it is where I made my name and enjoyed some of my greatest victories. When they approached me about joining the team I knew this was the right fit for me."
In recent years, both Dwan and Blom have also added several live tournament scores to their impressive online resumes, and are expected to rep the Full Tilt brand at international events.