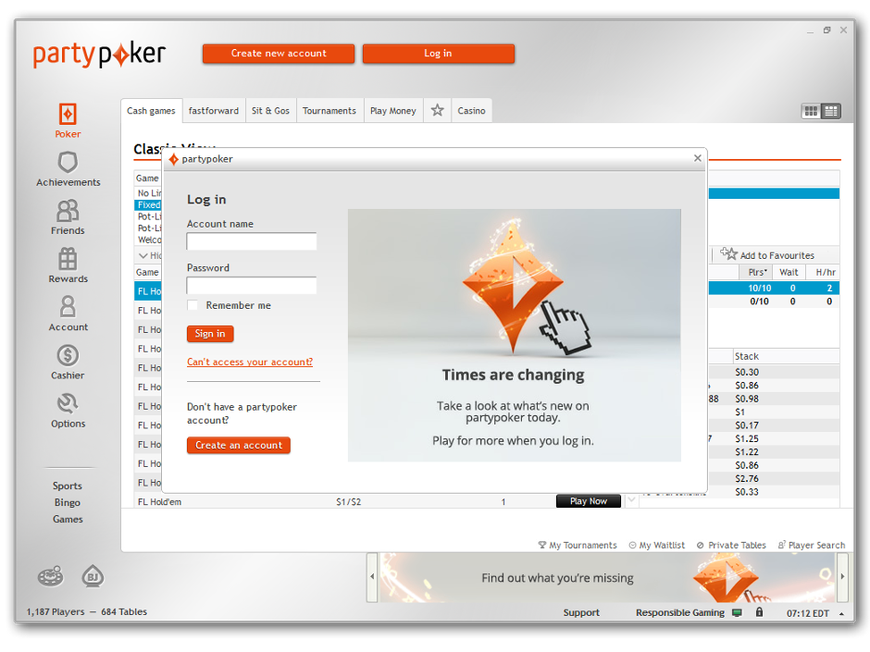 PartyPoker has just released its new online poker client on Thursday, boasting achievements, missions, a redesigned lobby and tables, and a more social, friendly focus.
As pokerfuse PRO previously revealed, the new client boasts the same design aesthetic as the new branding—whites and oranges, with more use of whitespace, and a generally cleaner, more modern design.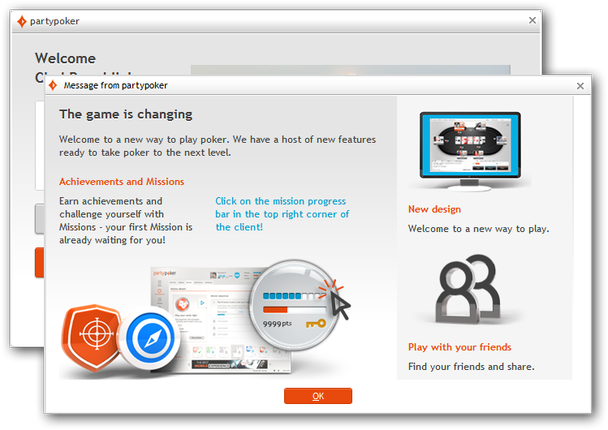 Though billed as an all new redesign, the layout of both the lobby and the tables will feel familiar to players. The tabs down the left hand side in the lobby switch between viewing the poker tables, configuring options and checking the cashier. The "classic" lobby view offers the same configurable filters along the top. Primary tabs break down cash games, SNGs, MTTs and fast-fold tables. A casino tab gives quick access to Party's side games.
A new quick seat feature allows players to jump straight into low stakes cash games, SNGs, fast-forward pools and tournaments. A handy buy-in box lets the user enter in an amount to take to the table.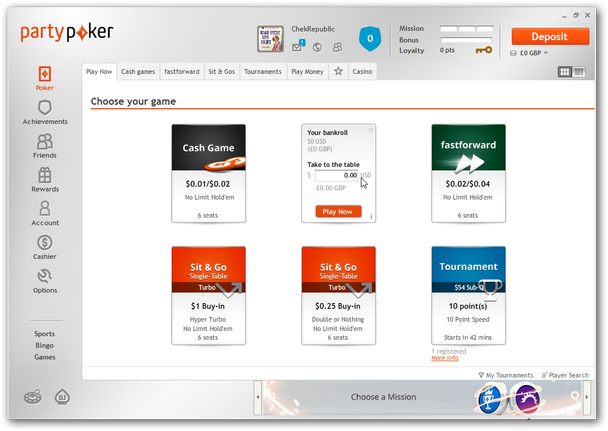 The two major new features touted in this release are achievements and friends—both aiming to increase the social nature of the online poker experience for recreational players.
Achievements is perhaps the most intriguing—players can assign themselves certain missions, from "play your first real money hand" and "knock out an opponent in a SNG", to more advanced tasks like "play three tournaments in a row." Each is designed to increase play and encourage players to try new games. A core feature of many free-play social titles, such real-money integration has only previously been seen in Full Tilt Poker's "Academy" prior to Black Friday.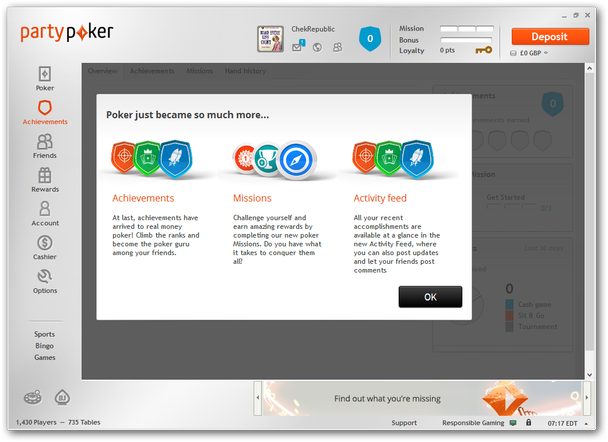 Friends offers a buddy-list type feature, but with more social integration. A "news feed" presumably shows you the latest from your friends, like their new missions set or achievements gained. Players can create their own profiles, although this feature, as were many others in this early playtest, was unavailable at the time of writing.
Beyond the new skin, the experience at the table itself will also be familiar to players: The layout, avatars and features appear identical to before.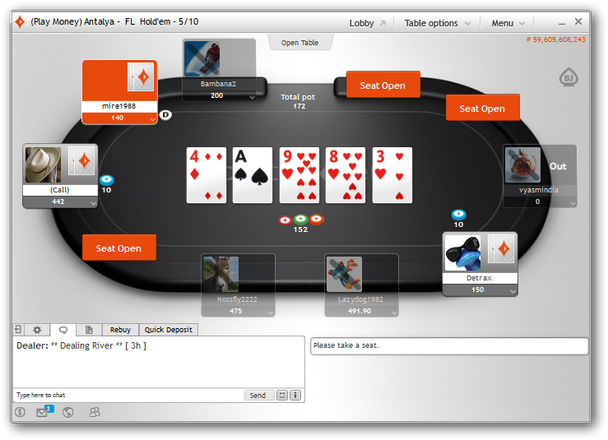 Unfortunately, early downloaders are reporting an extremely unresponsive client, with navigating between tabs taking 20-30 seconds or more. This could be due to high server load affecting the responsiveness of the client.