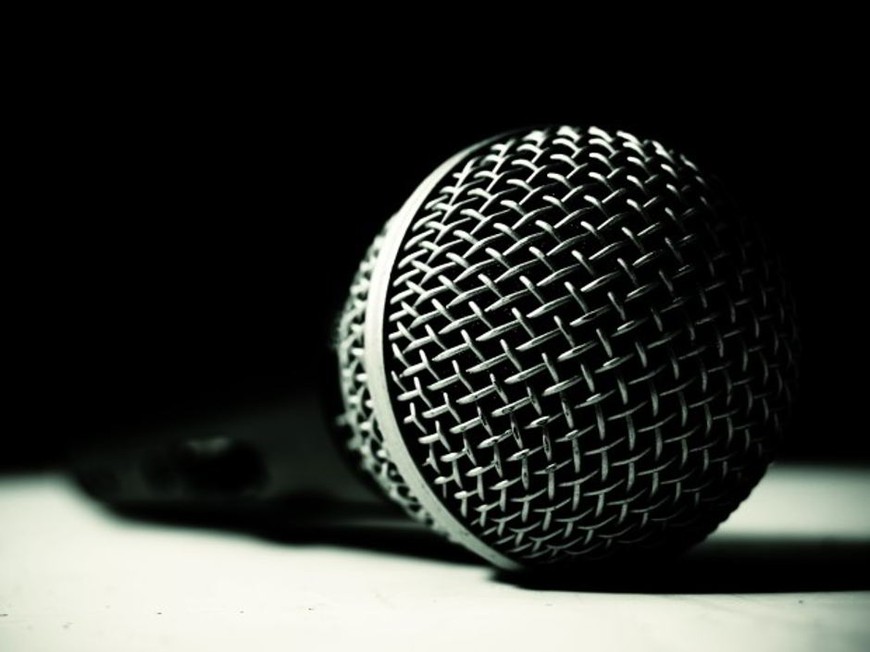 Postflop Poker Podcast – Episode 122 – Poker and Evolution
From the origins of poker to the future of the game, Ben and Merv journey through the past, present and future, musing on chapter 9 of Ben's book Poker and Everything. Wherever you are, whenever you are, you should check out the stratchat hand Merv played recently (26:26) featuring one of those devilishly wet flops 345 of hearts. Ben dislikes Merv's play, but is he right? How would you have played it?
View the complete archives of Postflop Poker Podcast in the directory →
---
10: Podker Season 2 EP10: Jeff Lisandro
Angus is back playing $1/$3 poker at Crown casino but is also back making big , expensive mistakes! Should he take his game to the $2/$5 streets?Also we welcome back Jeff Lisandro to talk about his new book "Playing Poker Against The Mob" buy it in the link below:https://www.lisandrobooks.com/

View the complete archives of Podker Podcast in the directory →
---
Ep 279 – Forums: River Lead (MonkieSystem)
This week, Jim Reid leads the panel through a forum post by MonkieSystem (Keith Brandt) about facing a small river lead after betting for two streets. While battling it out against each other in the nightly home game, the panel discusses betting lines, hand ranging, bet sizing, opponent types, and more! Come sign up for a free account at rec.poker today to see all the great comments and replies – and you can post a question of your own in the forum for the panel to review! Link: https://rec.poker/forums/discussion/facing-a-river-lead/
View the complete archives of Rec Poker Podcast in the directory →
---
The Lock-In – Maria Konnikova
This week we are locked in and blurting out wrong names with Maria Konnikova.
Maria brings her wealth of psychological insights to the table for a discussion on 'Get Rich Quick' schemes, short-term thinking, negative experiences at the poker tables, con artistry, control and poker players being their own bosses.
We also talk about Anna Khait's alleged participation in a plot to spy on FBI agents and Alex O'Brien's BBC article 'How a $10k poker win changed how I think'.
Fittingly, Dara's strategy nugget has a psychology bent as it is a neat trick to help players who take their beats badly.
The show ends by us previewing Maria's upcoming paperback release of 'The Biggest Bluff' which goes on sale June 8th!
View the complete archives of The Chip Race Poker Podcast in the directory →
---
Poker Fraud Alert Radio – 05/28/2021 – Monkeymaker Strikes Back
(Topic begins at 0:14:22 mark): Druff explains how he was very sick with a fever in the middle of last week's radio…. (0:29:30): Update: Chris Moneymaker moves forward with class action lawsuit against PayPal, and you probably know his attorney…. (1:05:01): Interview with online poker grinder Mike "BrockLesnar" Holtz, who alleges mistreatment, unjustified ban by wsop.com management and Caesars…. (2:07:49): Major ACR tournament crash gives Chris Moneymaker a chance to shine as ambassador…. (2:26:53): Faraz Jaka claims nobody understands why it's so hard for ACR to fix its problems…. (3:01:42): "Billy Joe Taylor" recently arrested for an alleged $88 milion COVID testing scam, possibly the same Billy Taylor as high stakes poker player "Bildo".... (3:23:23): California's Big Day: June 15 set as full reopening date for the US' largest state, Brandon joins the show…. (3:34:28): Disabled poker pro KL Cleeton gets special van through poker players' fundraising…. (3:51:23): Brandon's weekly Las Veags news…. (5:24:33): The "Wuhan lab" theory of COVID origins picking up steam in the US, after longtime denial by many…. (5:35:10): Brandon, Druff, and tradershky continue to string along Nigerian scammer "Sherif".
View the complete archives of Poker Fraud Alert in the directory →
---
No, We Don't Have
WSOP

News, But We Do Have a Matt Berkey Interview

Lance Bradley and Donnie Peters run through the latest poker news, including the WSOP, World Poker Tour, PokerGO, Phil Ivey, Paul Pierce, and more. On this episode, Solve For Why founder and CEO Matt Berkey stops by to talk about his new project, 'To Be Determined.'

View the complete archives of The Fives Poker Podcast in the directory →
---
May 28th, 2021 – More Hands from the Venom
PKO

Event

On this episdoe of the Tournament Poker Edge Podcast, Clayton wraps up the day one portion of his review of hands from his recent deep run in the Venom PKO $5M Guaratneed on Americas Cardroom.

View the complete archives of The Tournament Poker Edge Podcast in the directory →
---
Did This Speech Save Negreanu Tons Of Chips?
We all know Negreanu loves to chat it up with his opponents. Did his table talk end up saving him a massive amount of chips in this hand against Ted Forrest?

View the complete archives of The Breakdown Podcast with The Poker Guys in the directory →
---
#146 Bryan Paris: Perennial Poker Kaiju w/ $12 Million+ in Online
MTT

Cashes

Today's guest on CPG has over $12 million in online MTT cashes, sports 35k+ followers on Twitch (And is such a poker legend he had hundreds of viewers on day 1), and is a Natural8 Ambassador the always brilliant Bryan Paris.When you listen to Bryan talk, without knowing his background, you might be fooled. He may seem humble, modest, and easy-going but on the green felt the man is a stone-cold killer.Bryan's path to poker greatness is very similar to so many other poker legends including Jonathan Little, Michael Acevedo, Justin Bonomo, Scott Seiver, and Isaac Haxton:

View the complete archives of Chasing Poker Greatness in the directory →
---
The Bare Bones
HUD

for Tourneys and Anonymous Sites #342

Show Notes for this episode: https://www.smartpokerstudy.com/pod342 Hosted by Sky Matsuhashi, poker player, coach and author.  Check out my YouTube Poker Training Channel Enable my "Daily Poker Tips" Alexa Skill for a daily 30-second poker tip in your Flash Briefing.

View the complete archives of Smart Poker Study Podcast in the directory →
---
PokerNews Podcast: Getting Candid w/ "Poker Sasha" Liu
On the latest special episode of the PokerNews Podcast, Sarah Herring, Jeff Platt, and Chad Holloway talk about some poker players who are expecting babies, Simon Mattsson winning the WPT Online Series High Roller, and recap winners from MISCOOP, NJSCOOP, WSOPC Caesars Atlantic City Online Series. They also break down the Chad Power burglary saga and remember poker legend Tommy Hufnagle, who recently passed away. As for this week's guest, Sarah sits down with Sasha Liu, AKA "Poker Sasha," who talks about her start in poker, working in the casino industry, becoming a pot-limit Omaha player, signing on as a GGPoker Ambassador, and what her life is like now living in Germany.
View the complete archives of PokerNews Podcast in the directory →
---
Episode 215 – 27/05/2021 – Parker 'tonkaaaa' Talbot
Joe is back from Mexico, where he got to hang out with some of the poker industry's finest at the wedding of former WSOP finalist Garry Gates. However, he did miss out on an exciting instalment of #PokerStarsRetro, featuring a young, interestingly coiffured Dominik Nitsche. This week, the boys are joined on the podcast by Parker 'tonkaaaa' Talbot, who talks about his journey from playing high stakes SNGs to becoming of the biggest poker streamers on Twitch, before deciding to "retire" as a caster to focus on his game, and then returning to content creation and signing with PokerStars. He's also quizzed on his knowledge of Tonka trucks! Finally, Darrel Plant from Oregon picks the Martin Scorsese movie 'After Hours' as his specialist subject in 'Superfan vs Stapes'. Please don't forget to comment, like and subscribe to #PITE.
View the complete archives of Poker In The Ears in the directory →
---
The Poker Show – Episode 8 –
GPITHM

Podcast Network

AC is out today as Eric and Roland preview the PokerGO Tour's US Poker Open, discuss recent WPT final tables at the PokerGO Studio, chat about the GPITHM Podcast Network turning 50 and speaking of 50, the boys can't help but talk a little Phil Mickleson to close things out.

View the complete archives of GPITHM Podcast Network in the directory →
---
The Grid 055.5 Bonus Episode ft. Dr. Chanda Prescod-Weinstein
Bonus Episode: Dr. Chanda Prescod Weinstein on times tables and Wu-Chess. In a special bonus episode of the GRID, we welcome Dr. Chanda Prescod-Weinstein, theoretical physicist and author of the new paradigm shifting book, The Disordered Comsos: A Journey into Dark Matter, Spacetime & Dreams Deferred. This episode originally appeared on Jennifer's US Chess Women podcast,...
The post The Grid 055.5 Bonus Episode ft. Dr. Chanda Prescod-Weinstein appeared first on The Poker Grid.
View the complete archives of The Grid in the directory →
---
#145 Jonathan Little:
WPT

Player of the Year, 2x

WPT

Champ, & Founder of PokerCoaching.com

On today's show, we break the thermometer and watch the mercury spill out all over your brand new Crocs (What a waste of mercury) as I am very pleased to welcome back the one and only human in the world who can say they're my boss, the great Jonathan Little.Strap into your seat because today's conversation is going to cover playing poker, teaching poker, learning poker, and learning from poker. JL is a powerhouse in the poker community as he has over $7 Million in live MTT cashes, is a 2x WPT champion, is the season 6 WPT player of the year, and works so hard he makes me feel like I'm asleep at the wheel.He posts a weekly blog, has at least two podcasts, publishes multiple YouTube vids per week, and has built his baby, PokerCoaching.com, into one of the most dominant poker training platforms on the market.Oh, and remember the last time we talked to Jonathan, and he told us with a straight face he wouldn't write another book?

View the complete archives of Chasing Poker Greatness in the directory →
---
CardsChat with Linda Johnson
On episode #39 of the CardsChat podcast, we have the pleasure of welcoming Linda Johnson. A Poker Hall of Famer and WPT Honors recipient, Linda has done it all in our beloved game. As a player, Linda has won bracelets, trophies, and everyone else's chips in decades of cash games. On the industry side, she co-founded and was the studio announcer for the World Poker Tour, publisher of Card Player Magazine, co-founder of the TDA, and partner in Card Player Cruises. And to top it all off, the First Lady of Poker is just one of the kindest and most genuinely awesome people you'll ever meet. On this show, we get to know her a little better.
View the complete archives of Cards Chat in the directory →
---
Poker Action Line 05/25/2021
Now that the Florida legislature has ratified a new Seminole compact, sports betting appears to be on the fast track for the Sunshine State – as for online poker, not so much. BIG Dave & Joe discuss the effect on South Florida, and the guys discuss possible guarantees for dealers this year at the WSOP.
View the complete archives of Poker Action Line in the directory →
---
Dirty Outs – Episode 203
More Great Poker Content!Just Hands has a new membership program on patreon! Sign up to support the creation of more episodes and get access to our growing collection of premium podcasts.https://www.patreon.com/justhands1-3 Time rake500 effective with SB, 250 effective with CO. CO is a fun player who is extremely loose passive, SB is a tighter reg.Folds to CO who limps, we raise QdTd to 20 from BU, SB calls, BB folds, CO calls.63 Flop KcJcJh Checks through.63 Turn 4sChecks to hero, hero bets 20, SB calls, CO folds.103 River 9sSB leads 80, hero?
View the complete archives of The Just Hands Poker Podcast in the directory →
---
Tactical Tuesday #28: Chasing Poker Greatness Course Offerings
Coach Brad describes the five courses (including one that's free!) that are currently being offered at Chasing Poker Greatness. Tune in to learn what sets CPG courses apart from every other piece of training content on the market and how these courses can take your game to the next level.New CPG Cash Game Courses!Preflop Bootcamp: https://bit.ly/Preflop-BootcampFish in a Barrel: http://bit.ly/fish-in-a-barrelNeutralize Flop Leads: https://bit.ly/2OkN8Yt
View the complete archives of Chasing Poker Greatness in the directory →
---
Ep 278 – Chat: Sky Matsuhashi on using PokerTracker4 to study leaks
Sky Matsuhashi from The Poker Forge joins the panel to talk about finding leaks, plugging leaks, exploiting leaks, and ways to get the most out of PokerTracker and other software and study tools.
View the complete archives of Rec Poker Podcast in the directory →
---
First Flag – Joe McKeehen – Episode 28 –
GPITHM

Podcast Network

Anthony continues the WSOP Main Event streak by sitting down with 2015 champ Joseph McKeeehn on the latest First Flag. McKeehen talks about his start at Turning Stone, a costly chip error and whether or not we should expect him to start grinding in Europe and all around the world.

View the complete archives of GPITHM Podcast Network in the directory →
---
The Bernard Lee Poker Show 05-25-21 with Guest Mori Eskandani
2018 Poker HOF inductee and President of Poker Go, Mori Eskandani is Bernard Lee's guest. 
View the complete archives of Bernard Lee Poker Show in the directory →
---
Did
JRB

Put In Way Too Much Money?

JRB is back at the high stakes trying to scratch out a profit. Did he bungle this one?

View the complete archives of The Breakdown Podcast with The Poker Guys in the directory →