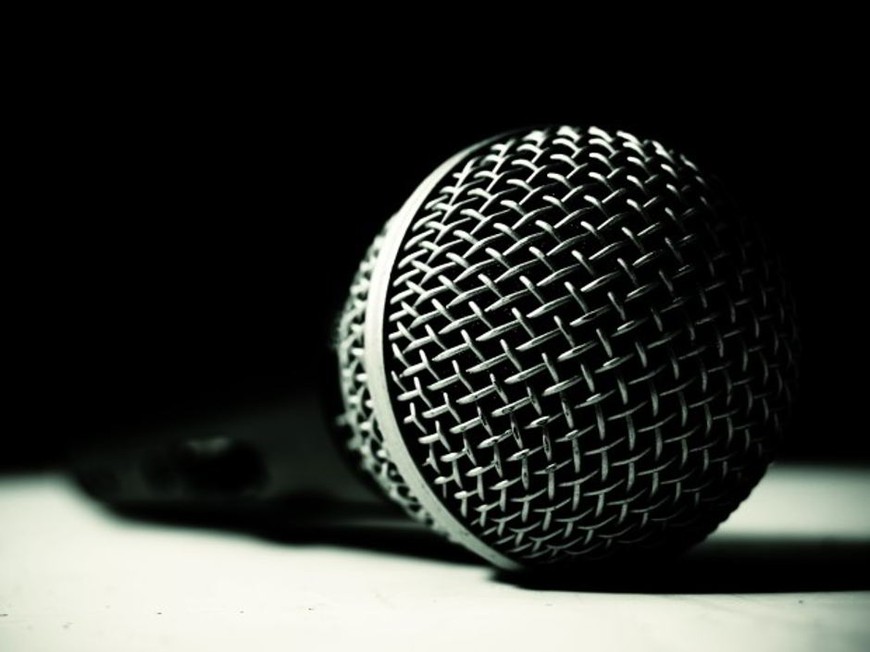 Poker Fraud Alert Radio – 07/24/2021 – Validate Me! Sincerely, Pistolslap
Audio posting of special YouTube show featuring Brandon, sonatine, PLOL, tradershky, and others. Video version can be found on the "PFA Radio DWAHOOOOO" YouTube channel. Layne Flack found DEAD: Drex shares his only memorable Layne Flack Story…. Poker twitter ablaze this week after sources claim 2021 is last year of WSOP at the Rio. But it may not be moving to where you think!... WSOP.com announces Pennsylvania only online bracelet series. Have they finally gone too far this time???.... Long domed Vegas Fountainbleau half finished strip property may open (I'll believe it when I see it!!!) in 2023…. "Famous" Poker player arrested in Ibiza, Spain on drug trafficking charges….
View the complete archives of Poker Fraud Alert in the directory →
---
19 – John Williams: Why inflation is now 13.5% and what to do about it
This week, Steve meets with economist John Williams! While Dan G did not join today's interview, he was out to get his realtor license, which will be of great use to himself and Steve if there is housing market crash. John shares a lot of in-depth information about economic statistics, that he regularly documents on his website. To find out more about John's thoughts, go to Shadowstats! For Miles Franklin precious metal investments, click here!
View the complete archives of Heads Up Poker Podcast in the directory →
---
The Chip Race – Season 15 Episode 5 – Toby Lewis Padraig Parkinson KL Cleeton
This week, we are joined by EPT champion, Aussie Millions champion and Wynn Millions chopper Toby Lewis. We also welcome the 1999 WSOP main event 3rd place finisher Padraig Parkinson. For strategy, Dara and David take a look at one of Dara's hands, an interesting heads up spot from an online MTT. KL Cleeton stops by to talk about carer legislation, stripper poles and Dara's new satellite strategy masterclass on Learn Pro Poker. Plus, Ian's got news and results.
View the complete archives of The Chip Race Poker Podcast in the directory →
---
July 23rd, 2021 – Third Time Is a Charm with Simon Levy
On this episode of the Tournament Poker Edge Podcast, Clayton is joined by Simon Levy. Simon recently played only his third live tournament and managed to ship it for over $90,000. On the strategy segment, they review some of the hands he played outlasting a 2000+ person field in a $500 buy-in tournament at the Wynn in Las Vegas.
View the complete archives of The Tournament Poker Edge Podcast in the directory →
---
#162 Sean Snyder: High Stakes Mixed-Game Beast & Loser of Many MTTs
Today's guest on CPG is high stakes mixed game crusher and tournament crushee Sean Snyder.There's really no way to measure this but I'd bet money Sean holds the title of being the best overall poker player who has the worst lifetime results in MTTs. Somebody has to hold that mantle, right?The good news is that Sean is exceptionally well-equipped to bear that burden. When I think of the grittiness and superhuman mental toughness needed to sustain the massively high levels of success Sean has had in poker over many, many years it's very easy for me to feel jealous.
View the complete archives of Chasing Poker Greatness in the directory →
---
Postflop Poker Podcast – Episode 124 – Poker and The Future
The final edition of the Postflop Poker Podcast features the return of former co-host Mike, a real PPP fan's favourite. In keeping with the final chapter of Ben's book Poker and Everything, this extra long show focuses on the future firstly of poker itself and secondly on everything else. Topics include nanobots, quantum computing, AI, genetic engineering, space travel, oh and poker as well! We wish our loyal listeners a hearty farewell and continued good luck at the tables. Bye for now!
View the complete archives of Postflop Poker Podcast in the directory →
---
Sugar! – Dr. Berg Inspired #350
Visit the show notes page for a transcript of today's episode: https://www.smartpokerstudy.com/sugar Looking for more poker strategy? Check out ThePokerForge.com, my one-of-a-kind online poker training site. Watch FREE YouTube poker training videos Get fresh and free Daily Poker Tips Check me out on Twitter @smartpokerstudy
View the complete archives of Smart Poker Study Podcast in the directory →
---
The Poker Show – Episode 12 –
GPITHM

Podcast Network

The talking heads are back as AC, Eric and Roland spend time remembering Layne Flack, discuss the ongoing WSOP bracelet action and give us their top 3 rankings for Best International Competition – all this and more on today's edition of The Poker Show!

View the complete archives of GPITHM Podcast Network in the directory →
---
When "The Play" Goes Wrong
There is a mythical play we always look for. It's rare, but it's rare for a reason. One player finds out why.
FLOP:Ac 5c 3h TURN: As RIVER: 9s
Jachtman:Js8c Leon: 3c3d
For access to exclusive Poker Guys freerolls and other tournaments on Nitrogen Sports Poker Room, use this link to sign up: www.nitrogensports.eu/r/632610
***Our Book is NOW AVAILABLE! Get "How Can He Fold???" here: www.thepokerguys.net
View the complete archives of The Breakdown Podcast with The Poker Guys in the directory →
---
PokerNews Podcast: Guest Johnny Chan Talks Poker in Texas, Hellmuth Rematch?
On the latest special episode of the PokerNews Podcast, Jeff Platt and Chad Holloway highlight more bracelet winners from the 2021 World Series of Poker (WSOP) Online Events including Justin "LappyPoker" Lapka, Justin Saliba, and Martin Zamani, just to name a few. They also talk about the unexpected passing of six-time WSOP bracelet winner Layne Flack at age 52, GGPoker announcing their 33-bracelet-event schedule, and partypoker MILLIONS returning to Cyprus in September.
View the complete archives of PokerNews Podcast in the directory →
---
#161 Ryan Laplante: Founder of LearnProPoker &
WSOP

Bracelet Winner

Today's guest on CPG is WSOP Bracelet Winner, tournament wizard, and founder of Learn Pro Poker, Ryan LaPlante.Ryan is a man who has truly worked his way up from the microstakes to crushing it at the highest levels of tournament poker both online and live, with career tournament earnings of close to $5 million. Today Ryan and I are gonna dive into what's new and exciting in the world of Poker…Here's a hint: It involves being able to look your opponent directly in the eye after you crush their dreams because live poker is coming back baby!

View the complete archives of Chasing Poker Greatness in the directory →
---
CardsChat with Jesse Sylvia
On episode #47 of the CardsChat podcast, we have the pleasure of welcoming Jesse Sylvia. He's one of the most versatile and successful players in poker, whether it's online, live, in cash games, tournaments, and now entrepreneurship, with his new app, Floptimal. Jesse is maybe best known for his runner-up finish to Greg Merson in the 2012 WSOP Main event for $5.3M, but since then he's collected another $2.4M in cash, including a WPT title. But besides the on-felt accolades, he's also known for being one of the nicest and most genuine people in the game. In this episode, we get to know him a little better.
View the complete archives of Cards Chat in the directory →
---
Ep 91 – Christian Harder Joins Us In Studio To Break Down Some Of His All-Time Hands, The Upcoming Tournament Schedule, & Lend Some Advice To Smitty As He Continues To Grind
Awesome episode today with a packed studio; Nate, Smitty, Mintz, Jake Toole, & Christian Harder. We break down hands from recent and distant memory, discuss the upcoming WSOP schedule, changes and updates, check in on Smitty's online grind (which includes a big score!) & give him (and the listeners) some advice on how to get better at playing heads up.
View the complete archives of Cracking Aces in the directory →
---
Poker Action Line 07/20/2021
David Litvin, Director of Poker at the Big Easy Poker Room in Hallandale Beach, joins the show to talk about his long career in South Florida poker along with his new novel, "Frum God: The Mostly True Adventures of a Modern Day Messiah".
View the complete archives of Poker Action Line in the directory →
---
A Penny Earned – Episode 207
Just Hands has a new membership program on patreon! Sign up to support the creation of more episodes and get access to our growing collection of premium podcasts.https://www.patreon.com/justhandsWant to increase your winrate at the table? Get poker coaching from Just Hands! Schedule a free consultation here: http://www.justhandspoker.com/sign-upHand History Submission link1/3 poker club live game (10% rake, max $12), 8 handed400 effectiveUTG+2, CO limp 3Hero SB raises to 20 w TcTs; CO calls45 Flop 9c 4h 2d Hero cbets 25, villain calls.95 Turn QcHero checks, villain bets 30, hero calls.147 River 9dHero checks, villain bets 60, hero?
View the complete archives of The Just Hands Poker Podcast in the directory →
---
Ladies Knight with Jen Shahade Featuring Laura Smith LK032
Jennifer brings National Master and chess coach and streamer Laura Smith to Ladies Knight. Laura talks about her very early beginnings in the game and her current passion for chess in education and streaming. A mom of three, Laura gave birth to twins at the start of the pandemic and talks about the joys and struggles of…
View the complete archives of Ladies Knight in the directory →
---
Tactical Tuesday #36: To Trap or Not to Trap?
In this episode Coach Brad and Jon breakdown two hands from 1kNL where Jon has the nuts on the river and has to decide whether to check and set the trap or bet his hand himself.New CPG Cash Game Courses!Preflop Bootcamp: https://bit.ly/Preflop-BootcampFish in a Barrel: http://bit.ly/fish-in-a-barrelNeutralize Flop Leads: https://bit.ly/2OkN8Yt
View the complete archives of Chasing Poker Greatness in the directory →
---
Ep 295 – Chat: Mike Patrick on Mixed Games, PokerNews Reporting, and the WSOP
Mike Patrick is a mixed game specialist who is also a contributing writer for Cardplayer Lifestyle as well as other poker media outlets. Mike will be taking his talents to PokerNews this fall, covering the WSOP for the entire series. Mike has a background in sports television and would love to combine his TV production skills with his passion for poker. Through our conversation, we find out that Mike refers to PLO as the "gateway to mixed game." One of the good guys in poker, you can give Mike a follow on Twitter at @MikePatrick98
View the complete archives of Rec Poker Podcast in the directory →
---
The Lock-In – Carlos Welch
This week, Carlos Welch is locked in and blinging out proceedings with his brand new WSOP bracelet!
Carlos joins David and Dara as the trio discuss the news, gossip and scandals of the day.
First in the news is of course Carlos's victory in the $888 Crazy Eights WSOP Events few days ago for $125,000. Carlos summarises the key points of the tournament before telling the lads about his rags to riches story.
The topic then begrudgingly switches to the story of Poker's Icarus Landon Tice and his concession to Bill Perkins in their much hyped Heads-Up Challenge.
Doug Polk's return to the content streets is discussed as David wonders if Doug calling out Daniel Negreanu's losing streak was the ultimate jinx!
Olivier Busquet's hot-take on the use of charts re-ignites an old debate as Carlos and Dara weigh in on the wrongs of RTA but also emphasis the need for rules that were policeable.
David's rant this week is about PokerGO and their itchy copyrite claim trigger finger which he reveals effected past Chip Race Strategy Videos. The lads offer their takes on the pettiness of PokerGO who seem to be intimidating smaller content creators and disregarding fair use.
The final topic is the news that Mason Malmuth has sold the 2+2 Forums and Carlos gives us the inside track on how that means the discontinuation of the magazine and potentially other wings of the business.
View the complete archives of The Chip Race Poker Podcast in the directory →
---
The Bernard Lee Poker Show for 7-20-21 with Guest Johnnie Vibes Moreno
Bernard Lee chats with poker pro Johnnie Vibes Moreno. 
View the complete archives of Bernard Lee Poker Show in the directory →
---
Episode 112 – Triple Barrel Fail
Welcome to Episode 112! MTT Coach Gareth James and Peak Performance Mindset Coach & Educator Dr. Tricia Cardner are back discussing all things poker strategy & mindset. The hosts started off by catching up on Gareth's upcoming house move before turning to a listener question about a river spot.Specifically, Evgenij wanted to know if he missed a spot to triple-barrel bluff.Topics covered include:*
View the complete archives of Poker On The Mind in the directory →
---
Did Adrian Mateos Actually Make A Mistake?
At the final table of a $100k WSOP event, Adrian Mateos makes a play that may be a rare misstep. The guys break it down.
FLOP:6s Jd Qd TURN: 9s RIVER: Kh
Mateos:9h9d Tilston: Ad2d
For access to exclusive Poker Guys freerolls and other tournaments on Nitrogen Sports Poker Room, use this link to sign up: www.nitrogensports.eu/r/632610
***Our Book is NOW AVAILABLE! Get "How Can He Fold???" here: www.thepokerguys.net
View the complete archives of The Breakdown Podcast with The Poker Guys in the directory →