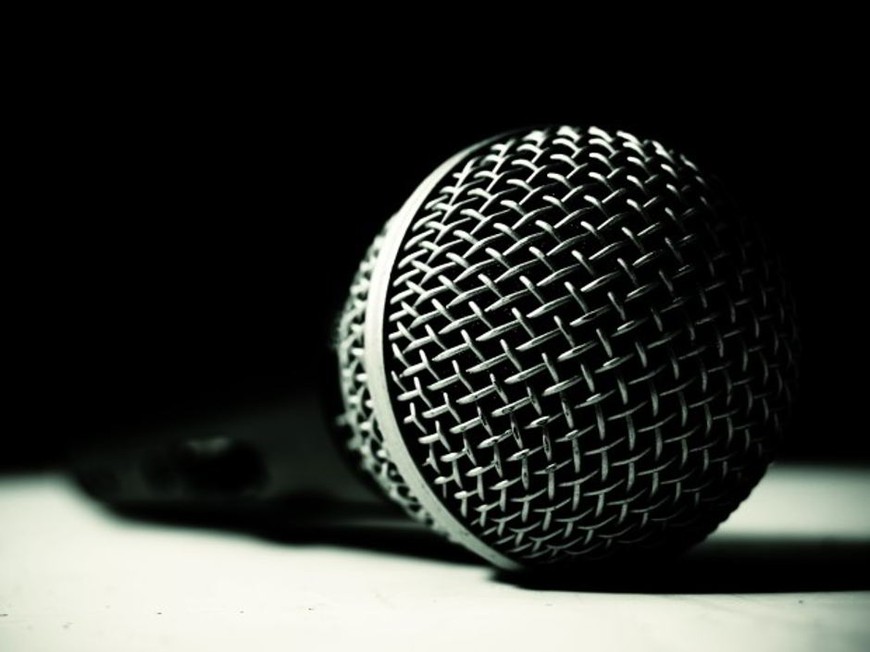 Ep 304 – Forums: Final Table Hand (Chappo)
This week, Jim Reid leads the panel through a forum post by Troy Chapman (Chappo) about a hand from a recent final table. While battling it out against each other in the nightly home game, the panel discusses ICM factors, hand ranging, stack sizes, and more! Come sign up for a free account at rec.poker today to see all the great comments and replies – and you can post a question of your own in the forum for the panel to review!
View the complete archives of Rec Poker Podcast in the directory →
---
August 20, 2021 – Clayton Fletcher, Mountain Man
On this episode, Clayton takes a break from a vacation in the Catskill Mountains to share the latest news from the WSOP and the continuing saga of Scott Robbins. Also, he visits the forums at www.tournamentpokeredge.com and weighs in on two hand histories shared by TPE members there. 
View the complete archives of The Tournament Poker Edge Podcast in the directory →
---
#170 Carlos Welch: Homeless Poker Player Wins
WSOP

Bracelet, Uses Winnings to Buy House for

NOT

Himself

Today's guest on CPG is one of the most prolific CPG guests and, of course, one of my personal favorites, the always incredible Carlos Welch.And because I know Carlos is so great, today's show is a very special one indeed because the man has recently claimed some brand-spanking-new hardware:He scooped Event 8 in the 2021 WSOP Online poker series for $124k and claimed his first WSOP gold bracelet.If you're new to CPG or somehow missed the earlier episodes with Carlos (Which, if you did … you'll be serving yourself well by going back and checking them out after this), he's well-known in the world of poker for being the dude who plays and coaches poker professionally while living out of his Prius.

View the complete archives of Chasing Poker Greatness in the directory →
---
Fishing on Anonymous Poker Sites #354
Sign up for the Anonymous Poker Exploits Program: https://www.thepokerforge.com/anonymoussignup Visit the show notes page for a transcript of today's episode: https://www.smartpokerstudy.com/AnonymousPoker Looking for more poker strategy? Check out ThePokerForge.com, my one-of-a-kind online poker training site. Watch FREE YouTube poker training videos Get fresh and free Daily Poker Tips Check me out on Twitter @smartpokerstudy
View the complete archives of Smart Poker Study Podcast in the directory →
---
21 – Money vs Currency
Thank you for listening.  Contact Miles Franklin to order precious metals.  Please tell them you heard it on "In it to Win it." andy@milesfranklin.com https://www.milesfranklin.com/
View the complete archives of Heads Up Poker Podcast in the directory →
---
Erik Seidel Wins Bracelet #9,
WSOP

Clarifies Rule 115, WPT's High Stakes Home Games

The FIVES returns as Lance and Jeff bring you all the news from this week in poker including poker legend Erik Seidel winning his 9th career WSOP bracelet, a follow-up from last week's podcast on WSOP Rule 115, and the WPT's entertaining high-stakes home game broadcast.

View the complete archives of The Fives Poker Podcast in the directory →
---
Episode 219 – 19/08/2021 – Mason 'pyefacepoker' Pye
The podcast is back, and is now on Discord! Join the conversation: psta.rs/Discord. During the summer months, Joe travelled to Foxwoods for a live poker session and battled Nate Silver at the online tables. Now, the boys are focussed on #WCOOP2021. The 20th edition of the World Championship of Online Poker starts on Sunday 22nd August, with live cards-up coverage on the PokerStars Twitch and YouTube channels. James and Joe run through the schedule and talk to streamer Mason 'pyefacepoker' Pye (founder and leader of the Mixed Games Movement) about his broadcasts of non-Hold'em events. In a new segment called 'Can I Get a Ruling?', judgement is passed on the validity of the 7-2 game. And, in 'Superfan vs Stapes', Ben File demonstrates his knowledge of the UK poker legend Devilfish as he competes for a $109 WCOOP ticket. Please don't forget to like and subscribe. #PITE
View the complete archives of Poker In The Ears in the directory →
---
Did Joao Vieira Just Play The Perfect Hand?
Joao Vieira may not be a household name in poker, but maybe he should be. At an incredibly tough $25k final table, he plays a hand SO well that we may have to rethink the landscape of the top tournament players in the world.
FLOP:Qd6s3s TURN:3d RIVER: 4s
Viera:4c5c bencb: AdQc
For access to exclusive Poker Guys freerolls and other tournaments on Nitrogen Sports Poker Room, use this link to sign up: www.nitrogensports.eu/r/632610
***Our Book is NOW AVAILABLE! Get "How Can He Fold???" here: www.thepokerguys.net
View the complete archives of The Breakdown Podcast with The Poker Guys in the directory →
---
11: Podker Season 2 EP11: Melissa Burr
Melissa Burr
A high stakes cash regular with 2 WSOP Final table appearances including the 2014 PPC where she made history!
She joins us to make a HUGE announcement… her retirement!
View the complete archives of Podker Podcast in the directory →
---
PokerNews Podcast:
WSOP

COVID

Update, Seidel Wins, & Guest

WSOP

PA Champ Andrew Porter

On the latest special episode of the PokerNews Podcast, Jeff Platt and Chad Holloway highlight more bracelet winners from both the GGPoker and Pennsylvania World Series of Poker (WSOP) Online bracelet events. That includes breaking down Erik Seidel's historic ninth bracelet and chatting with guest Andrew "LoveToLose" Porter, who won the WSOP Pennsylvania $1,000 Championship. They also give an update on the WSOP COVID-19 situation, discuss the possibility of a vaccine requirement, preview the Super High Roller Bowl Europe, remember the late Matt Marafioti, and offer their picks for the upcoming Phil Hellmuth vs. Tom Dwan in High Stakes Duel III.>

View the complete archives of PokerNews Podcast in the directory →
---
Ladies Knight with Jen Shahade ft. Isabelle Choko LK033
Ladies Knight welcomes Holocaust Survivor, author and 1956 French Women's Chess champion, Isabelle Choko.  Born on September 18, 1928 in Lodz, Poland, Isabelle Choko was two weeks away from her 11th birthday when Nazi Germany invaded Poland on September 1, 1939. Isabelle and her loving parents were among 160,000 sent to the Lodz ghetto. Her father…
View the complete archives of Ladies Knight in the directory →
---
#169 Justin Saliba: A Rising Poker Star
Today's guest on CPG is Justin Saliba, who just took down the $5,300 High Roller WSOP online event for a tidy little $253k as well as a gold bracelet.Justin first came onto my radar less than a year ago as my PokerCoaching.com liaison and I'd love to tell you I knew all about his immense poker talent straight away, but that couldn't be further from the truth.As a matter of fact we barely even discussed poker because, for some silly reason, I just assumed he was some dude who scheduled and planned stuff for me.Hilariously, I've called him multiple times out of the blue whenever I've had any kind of tech issues for a live PC webinar or play & explain. I like to imagine he was in the zone playing a full slate of high stakes MTT's only to be interrupted by yours truly because I couldn't figure out whether my audio's working on my own.Ah, lovely ignorance.
View the complete archives of Chasing Poker Greatness in the directory →
---
CardsChat with Matt Savage
On episode #51 of the CardsChat podcast, we have the pleasure of welcoming Matt Savage. Matt is a legend for his work in developing and growing tournament poker over his 25+ years in the industry. Since 2010 he has been the Executive Tour Director of the World Poker Tour. He is also a co-founder of the Tournament Directors Association (TDA), which has standardized tournament poker rules throughout the world. He has presided over thousands of tournaments worldwide, and is a lock for future induction into the Poker Hall of Fame. On this show, we get to know the 'Fossilman' a little better.
View the complete archives of Cards Chat in the directory →
---
Poker Action Line 08/17/2021
Dave Lemmon and Joe Rodriguez hear from Joe Castello who is fresh back from Sin City. The guys recap the recent tournament at the Hard Rock.
View the complete archives of Poker Action Line in the directory →
---
Ep 95 – FT.
CHRIS

MONEYMAKER

This week, we are joined by a VERY special guest, the 2003 WSOP Main Event Champion, Chris Moneymaker. We have an unreal interview with the man who changed poker forever, & discuss the WSOP, NFT's, playing cards in Hoboken, & much, much more

View the complete archives of Cracking Aces in the directory →
---
Poker Fraud Alert Radio – 08/16/2021 – From the Ashes
PFA

Rises

(Topic begins at 0:20:30 mark): Happy anniversary? Druff talks about 10-year anniversary of fallout with good friend, which led to PFA's creation…. (1:41:30): Controversial early 2010s poker pro Matt Marafioti likely just committed suicide in New Jersey…. (2:28:44): Users on 2+2 go after Sklansky and Malmuth for past transgressions, now that they are no longer admins…. (3:23:32): WSOP publishes disturbing COVID disqualification policy, semi-retracts it, full truth still unknown…. (4:24:58): PayPal updates Acceptable Use Policy — was it because of attorney Eric Bensamochan's upcoming class action suit?.... (4:40:10): Caesars Palace now charging guests a $75 fine for storing their own drinks in minibar…. (5:07:42): Update: Reason for Rio's 2-week non-acceptance of bookings now known…. (5:20:14): Caesars CEO claims company will sell Vegas casino in 2022…. (5:29:35): Southwet Airlines sues "Skiplagged" site for making people aware of cheaper ways to fly to major airports…. (6:34:32): Are children really in big danger due to Delta?.... tradershky co-hosts during the later hours.

View the complete archives of Poker Fraud Alert in the directory →
---
Episode 116 – Kindness, Compassion and Bounty Spots
After some reflection on Gareth's early training videos and how cringeworthy he now thinks they are, the hosts talked about how it's important to give yourself kindness and compassion! Everyone is changing and growing over time and it's important to acknowledge that. Then they turned their attention to a question sent in by a listener who wants to know if he made a mistake in a bounty spot.Topics covered include:* A brief summary of how decisions change based on available bounties* How to evaluate chip EV versus bounty EV* Why it's important not to call too tight when bounties are involved* Why sometimes the "mistakes" we get hung up on are actually a form of mental game leakWant us to answer your poker question?
View the complete archives of Poker On The Mind in the directory →
---
#40 Tactical Tuesday: The Soft Skills That Will Help You Dominate On The Felt
On this week's episode, Coach Brad and Jon will be providing an overview of the non-technical skills necessary to compete at a high level. These are the skills that CPG's Elites work to improve on a daily basis and comprise of the core blocks of the Elites program.To learn more about the Free Nuffle promotion, visit: https://chasingpokergreatness.com/free-nuffle-promotionNew CPG Cash Game Courses!Preflop Bootcamp: https://bit.ly/Preflop-BootcampFish in a Barrel: http://bit.ly/fish-in-a-barrelNeutralize Flop Leads: https://bit.ly/2OkN8Yt
View the complete archives of Chasing Poker Greatness in the directory →
---
Ep #303 Barry Carter on Writing Poker
Barry Carter is a poker player, author and editor who has worked on great books with Jared Tendler (Mental Game of Poker) and more recently Dara O'Kearney (Poker Satellite STrategy , PKO Poker Strategy). Barry also writes for PokerStrategy.com and Poker Media Pro. After an auspicious start with an insurance company call center, Barry got his start in poker media and the rest is history. He is active on Twitter at @Barry_Carter
View the complete archives of Rec Poker Podcast in the directory →
---
The Bernard Lee Poker Show 8-17-21 with Guest Joe Hebert
2020 WSOP U.S. Champion Joe Hebert is Bernard Lee's guest. 
View the complete archives of Bernard Lee Poker Show in the directory →
---
Is Daniel Negreanu BACK?
Daniel Negreanu haș been notoriously unable to seal the deal in a poker tournament since 2013. Can he change that in this high roller event?
View the complete archives of The Breakdown Podcast with The Poker Guys in the directory →