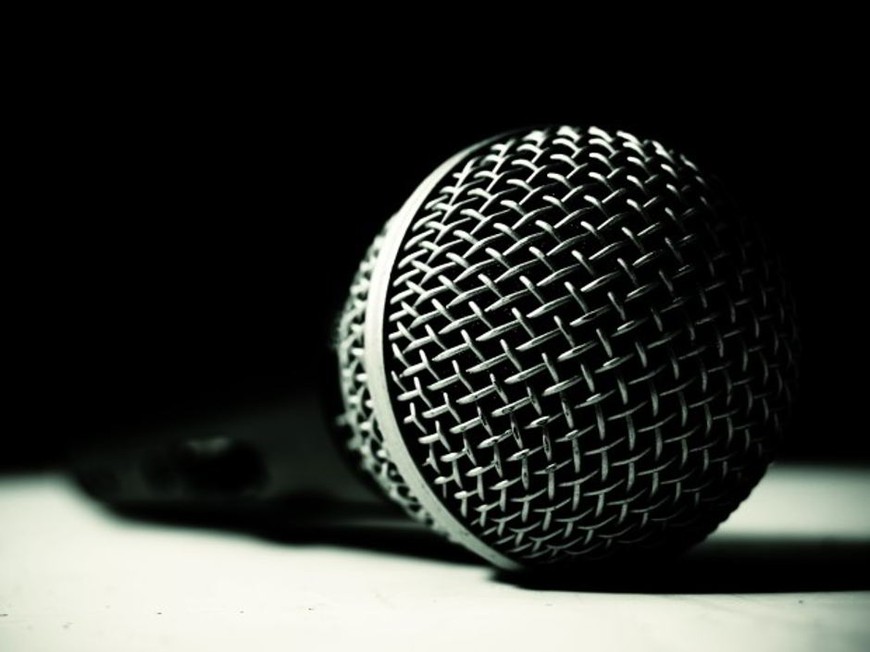 The Mark Hoke Show#6 – Getting Ready For
AEW

All Out and The New Wrestling Landscape

Mark, Fish and Joe are at it again covering Vince "The Ripper" McMahon, the passing of Daffney, Depression in the wrestling world, Gable Steveson signs with WWE, Title wins for Trevor Murdoch and Jon Moxley, How the Wrestling Landscape is re-shaping, the Charlotte/Nia Jax match reaction, reactions to WWE RAW and Smackdown, AEW Rampage and Dynamite and team's predictions for AEW All Out

View the complete archives of The Mark Hoke Show in the directory →
---
The Chip Race – Season 15 Episode 7- Nick Petrangelo Melissa Schubert Matt Vaughan Paul Seaton
For our Season 15 finale, Dara and David are joined by high stakes tournament and cash game player Nick Petrangelo. They also welcome poker player, streamer and singer/songwriter Melissa Schubert. For strategy, they are re-joined by YouTuber Matt Vaughan, this time for a very entertaining strategy segment featuring a hand he played in the WSOP Closer versus Dara. Paul Seaton stop by to talk about selling action. Plus Ian has the news and results!
View the complete archives of The Chip Race Poker Podcast in the directory →
---
Poker Fraud Alert Radio – 09/04/2021 – Shifty Like a Fox
(Topic begins at 0:17:16 mark): PFA gets rave reviews on Twitter for last week's "Pokergirl" story…. (0:22:48): Fox Poker shuts down, huge bombshell dropped regarding theft by main owner Andy Troumbly…. (2:03:09): WSOP employees don't need to be vaccinated, but players do…. (2:29:22): Former US Marine gets $87k seized in northern Nevada, in questionable civil forfeiture action…. (3:02:25): Prahlad Friedman comes out as bi, nobody cares, he tries to come out a second time for more attention…. (3:26:50): PFA Storytime: 1991 Druff versus the UCSB Dorms Dining Commons…. (4:27:52): Harrah's Cherokee, Foxwoods plan to sell marijuana in the future…. (4:35:23): Single-game sportsbetting finally offered legally in Canada…. (4:45:49): Update: New recommendations for blockchain.com alternatives…. (4:52:54): Somehow a random dude snuck his car into the Elon Musk tunnels…. (5:12:27): Editorial: Texas abortion law causing outrage, but the most tragic abortion laws in the US aren't being discussed…. (6:06:55): Can you really get a Moderna booster shot if your first two were Pfizer?.... tradershky co-hosts second half of show.
View the complete archives of Poker Fraud Alert in the directory →
---
#174 Andrew Barber: 2015 $10k
WSOP

H.O.R.S.E. Champion

Today's guest on CPG is the winner of the 2015 $10k WSOP H.O.R.S.E. event, the brilliant Andrew Barber.If there's one way to sum up Andrew Barber, it's this: The man's a stud.In life, there's one trait I value in human beings above all others: The ability to admit when their previous opinion, no matter how strongly believed, is wrong.This changing of opinion may stem from new information or a revelation that it was rooted in some kind of cognitive bias but, whatever the case may be… they have enough courage to simply say, "You know what, you're right, and now I'm gonna look at this a little differently."

View the complete archives of Chasing Poker Greatness in the directory →
---
September 3, 2021 – Return of the
WSOP

November Nine

In this episode, Clayton welcomes back to the program TPE "Head Honcho" Derek Tenbusch for some WSOP talk. Once the guys realize that there will be a November Nine this year, it's time to move on to some strategy. The only website completely dedicated to poker tournament strategy is www.tournamentpokeredge.comVisit liquiddeath.com for exclusive merchandise, gear, and great tasting 100% pure spring water!Follow Clayton on Twitter:  www.twitter.com/claytoncomic

View the complete archives of The Tournament Poker Edge Podcast in the directory →
---
Ep 308 – Forums: Even
MORE

ICM

Talk (Keith B)

This week, Jim Reid leads the panel through a forum post by Keith "MonkieSystem" Brandt that was so good we had to come back for more, so we dive back into a hand from a previous episode to get a more detailed perspective on the action. While battling it out against each other in the nightly home game, the panel discusses stack sizes, ICM, blocker bets, value-targeting and more! Come sign up for a free account at rec.poker today to see all the great comments and replies – and you can post a question of your own in the forum for the panel to review! Link: https://rec.poker/forums/discussion/when-to-tighten-up-on-final-tables/

View the complete archives of Rec Poker Podcast in the directory →
---
Episode 221 – 03/09/2021 – Mr and Mrs Spragg +
WCOOP

2021 with Howard Swains

The podcast agenda continues to be dominated by #WCOOP2021, with the PokerStars Blog's Howard Swains providing the latest headlines and stats. But there's also a WORLD EXCLUSIVE on this week's show, as James and Joe talk to Mr and Mrs Spragg – aka: Spraggy and Marle – about the poker wedding of the century of the year. Plus, Joe has an update on 'The Card Counter' (and his ludicrous travel schedule!), and, in 'Superfan vs Stapes', Niall McLachlan tries to earn himself a $109 WCOOP ticket answering questions about the movie 'Sin City'. Please join the #PITE community at psta.rs/Discord, and don't forget to subscribe.

View the complete archives of Poker In The Ears in the directory →
---
Why I DO
NOT

Recommend Fast Fold Poker on Anonymous Sites #356

Visit the show notes page for a transcript of today's episode: https://www.smartpokerstudy.com/AnonymousPoker Looking for more poker strategy? Check out ThePokerForge.com, my one-of-a-kind online poker training site. Watch FREE YouTube poker training videos Get fresh and free Daily Poker Tips Check me out on Twitter @smartpokerstudy

View the complete archives of Smart Poker Study Podcast in the directory →
---
Tom Dwan Is Back And He's Bringing That
BIG

DWAN

ENERGY

We all miss the days of Tom Dwan playing big cash game hands and making huge decisions. Well, THEY'RE BACK! Dwan finds himself against an aggressive opponent in this high stakes game.

FLOP:7h2d9d TURN:4s RIVER: Qc

Dwan:10c9s Daniels:8d5h

For access to exclusive Poker Guys freerolls and other tournaments on Nitrogen Sports Poker Room, use this link to sign up: www.nitrogensports.eu/r/632610

***Our Book is NOW AVAILABLE! Get "How Can He Fold???" here: www.thepokerguys.net

View the complete archives of The Breakdown Podcast with The Poker Guys in the directory →
---
PokerNews Podcast: Vaccination Required for
WSOP

, Guest Zach Franzi on Poker After Dark

On the latest special episode of the PokerNews Podcast, Jeff Platt and Chad Holloway highlight more bracelet winners from the GGPoker World Series of Poker (WSOP) Online, discuss the WSOP COVID-19 vaccination requirement (learn details here), and highlight recent winners from the Super High Roller Bowl Europe. They also give updates on the WPT World Online Championships on partypoker, the 2021 WCOOP on PokerStars, WSOP Online Rio Circuit, and Raminder Singh winning big in the RunGood Poker Series (RGPS) Seminole Coconut Creek.

View the complete archives of PokerNews Podcast in the directory →
---
CardsChat with Ashley Sleeth
On episode #53 of the CardsChat podcast, we have the pleasure of welcoming Ashley Sleeth. One of the newest additions to CardsChat's team of ambassadors, Ashley is a former dancer who has worked her way from knowing zero about the game of poker to amassing almost $300,000 in live tournament earnings, plus a bunch online, including a recent $85k score! And that's after transitioning from being primarily a successful cash game player. She's built a tremendous resume on her own, but she is also the fiancé of our recent guest Jesse Sylvia.. On today's show we'll get to know her a little better.
View the complete archives of Cards Chat in the directory →
---
#173 Santiago "PokerLogia" Mansilla: Author & Keeper of Poker Lore
Today's guest on the podcast is Santiago Garcia Mansilla who's a poker author, lover of the game, and longtime media member.If you've been listening to CPG for the past year you may recall a Twitter tournament I ran called #PokerGOAT that went a little sideways heading to the finish line.I woke up one beautiful morning with DMs from Erik Seidel (Which under almost any other circumstances would have been a great way to wake up) accusing Jonathan Little of buying Twitter votes so that his book could win more matches, there were all kinds of ugly public accusations from influential members of the poker community, and I ended up posting a public message and having JL on the pod to address all the silliness.
View the complete archives of Chasing Poker Greatness in the directory →
---
Poker Action Line 08/31/2021
BIG Dave & Joe talk about the announcement of both vaccination & mask mandates for the 2021 WSOP and the polarizing reactions from top players. Also, the guys discuss the winning streak of Phil Hellmuth coming to a halt, and BIG Dave reveals the interesting connection of recently-departed actor Ed Asner to the game of poker.
View the complete archives of Poker Action Line in the directory →
---
Ep 97 – Mintzy Tells Stories of His Poker Playing Glory, Smitty vs Poker vs Fatherhood, &
ONE

MONTH

TIL

WSOP

— Nate, Smitty, & Mintz discuss adapting to balance life & poker, debate playing with/without headphones/glasses, answer listener questions, & look ahead to our trip to Vegas for the WSOP

View the complete archives of Cracking Aces in the directory →
---
The Lock-In – Zach Elwood
This week we are locked in and figuring out tells with Zachary Elwood.
The episode begins with a look back at Dara's appearance on Zach's show 'People Who Read People' when the pair broke down lots of useful poker tells. This chat segued nicely into an analysis of Phil Hellmuth's tells (and likely fake tells), deployed in his defeat at the hands of Tom Dwan on High Stakes Duel. From there, the trio discussed Erik Seidel's ninth bracelet win and his first online.
The subject then changes to the latest instance of poker ambassador musical chairs as Krissy Bicknell departs from Partypoker while Ben Rolle (bencb) partners with Pokerstars. The trio discuss the significance of Rolle's new role as yet another prolific content creator moving into the brand ambassadorial space.
Next up is the hot topic of vaccinations as it pertains to the WSOP who have flip-flopped in recent weeks as to their policy. This provokes a frank chat about the outspoken views of Krissy Bicknell, Alex Foxen and others whose decision not to get vaccinated will likely exclude them from the Series.
The show ends with Dara telling us about his upcoming book, another collaboration with Barry Carter, this time on the subject of ICM.
View the complete archives of The Chip Race Poker Podcast in the directory →
---
#42 Tactical Tuesday: Coach Brad vs. Jon: Episode 1
Last Thursday, during a live streamed cash game session, Coach Brad fired up a couple tables of 1kNL and was coincidently placed at a few of the same tables occupied by Jon. Unbeknownst to both student and coach, they battled each other in the anonymous games of Ignition, only realizing that they had played each other during a hand review session days later. Hit play to find out who came out on top in this Coach vs. Student showdown!T
View the complete archives of Chasing Poker Greatness in the directory →
---
The Bernard Lee Poker Show 08-31-21 with Guest Kevin Mathers
Bernard Lee chats with Kevin Mathers, aka KevMath. 
View the complete archives of Bernard Lee Poker Show in the directory →
---
The Mark Hoke Show #5 – All Around the Wrestling World
Mark, Andrew "Fish" Fain and Joe DeFalco of Future Stars of Wrestling talk NXT Takeover, Adam Cole, a possible roster glut in AEW, USA Network getting the shaft, NWA 73rd Anniversary Show, a look at AEW All Out, IMPACT return to Vegas and AEW Alliance, WWE not reading the room, Paul Heyman taking over Smackdown and another edition of "The Snapcall"!
View the complete archives of The Mark Hoke Show in the directory →
---
22 – Productivity, R. Kelly and Dog Collars
What's the difference between Dan G and a Colombian Drug Overlord? The dynamic duo discuss productivity and efficiency, extracting information from this episode's book of the week, The 1% Rule! Steve also shares his time from fire school, where he used the precursor of what is now known as the pomodoro technique. Steve and Daniel recommend Thank you for listening. Contact Miles Franklin to order precious metals.  Please tell them you heard it on "In it to Win it." andy@milesfranklin.com https://www.milesfranklin.com/
View the complete archives of Heads Up Poker Podcast in the directory →
---
Ep 307 – Chat: Kevin Mathers on
WSOP

protocols, tips for new players. shooting your shot, and more!

You already know who Kevin Mathers is – the king of poker information and an essential follow on twitter @kevmath – but now you can get to know him even better through his substack newsletter and his new RECing Crew page at www.rec.poker/kevmath – listen along as the panel chats with Kevin about the WSOP and what to expect for the series in 2021!

View the complete archives of Rec Poker Podcast in the directory →