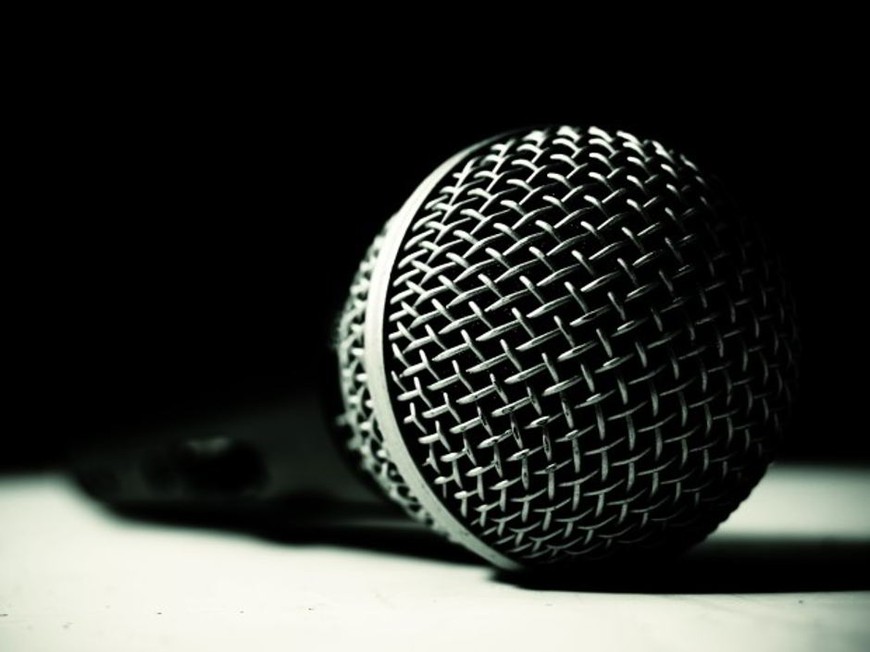 Poker Fraud Alert Radio – 09/25/2021 – Caught in the Crossfire
(Topic begins at 0:17:22 mark): Druff skipping first portion of WSOP, possibly entire event…. (0:29:31): Poker Fraud Alert to give away thousands to charity, and you can help suggest where it goes…. (0:48:28): Bizarre pro-Postle website linked to figure in HONR Network charity…. (1:28:49): PFA now in center of Andy Stacks vs. Jenny Savage controversy…. (2:33:03): Daniel Negreanu accuses Will Faila, Robert Mizrachi of "passing fake vaccine cards" at the Wynn, then changes story…. (2:48:23): Mike Matusow battling on Twitter over markup debate…. (3:29:01): FBI seizes contents of Beverly Hills private safe deposit box business…. (3:48:16): Mount Charleston Lodge burns to the ground…. (4:02:57): Station Casinos disciplined for taking "illegal sports bets" over a 3-year period…. (4:11:04): Former employee of Vegas locals bar "Lodge at Hualapai" accuses ownership of forcing him to pay $4k after being victim of armed robbery…. (4:50:16): High Roller at LINQ gets stuck for 90 minutes, top cars tilt badly…. (5:04:28): Bizarre moon-themed megaresort planned across from Wynn…. (5:13:35: Are the Oakland A's really coming to Las Vegas?.... (5:26:31): Murder at Golden Nugget Biloxi.
View the complete archives of Poker Fraud Alert in the directory →
---
September 24, 2021 – International Man of Mystery Bounty
In this episode, Clayton talks about the structure for a tournament he's excited to play, almost as much as the WSOP Main Event. There's not much "mystery" to what event it is! The World Series of Poker begins next week. Who's ready?
View the complete archives of The Tournament Poker Edge Podcast in the directory →
---
#180 Matt Savage: The World Poker Tour in the Age of Covid
Today's guest is a future poker hall-of-famer (Who sadly missed being inducted last year due to the WSOP shrinking their class by one member) and executive tour director for the World Poker Tour… the one and only Matt Savage.Matt's career in the world of poker has now spanned 30 years, which, as someone who feels like a dinosaur because of their 17-year poker career, has to make Matt feel like something that's even older than a dinosaur.And I don't even know what that would be because, well, nobody does.Suffice to say, though, since Matt's freshman poker year in 1991 the landscape around the game has changed dramatically and in today's episode Matt's going to wax nostalgic how the poker world of yesteryear compares to poker in the year 2021
View the complete archives of Chasing Poker Greatness in the directory →
---
Ep 314- Forums: Stone Bubble (Chris)
This week, Jim Reid leads the panel through a forum post by Chris Jones about a hand on the bubble. While battling it out against each other in the nightly home game, the panel discusses stack sizes, hand ranges, ICM, and more! Come sign up for a free account at rec.poker today to see all the great comments and replies – and you can post a question of your own in the forum for the panel to review! Link: https://rec.poker/forums/discussion/stone-bubble-ranging-and-decision/
View the complete archives of Rec Poker Podcast in the directory →
---
PokerNews Podcast: Latest
WSOP

Updates & Robbie Strazynski's Mixed Game Festival

On the latest episode of the PokerNews Podcast, Jeff Platt and Chad Holloway discuss the upcoming 2021 World Series of Poker (WSOP) including the announcement that 11 online bracelet events have been added to the schedule. They also talk about Mikita Badziakouski and Michael Addamo winning big at Poker Masters, preview the $300,000 Super High Roller Bowl, which starts Monday, and highlight Daniel Cates and Brian Hastings joining Run It Once. Toss in updates on big winners from WCOOP, WPT Borgata Online, and GGPoker action, and this is your chance to get up to speed on everything happening in the poker industry. Finally, they welcome guest Robbie Strazynski of Cardplayer Lifestyle to the show to talk about the upcoming Mixed Game Festival at Westgate Las Vegas from October 4-7, which will award a coveted $30,000 Platinum Pass in their $200 buy-in H.O.R.S.E. tournament.

View the complete archives of PokerNews Podcast in the directory →
---
GPInterview – Kevin Mathers – Episode 9 –
GPITHM

Poker Podcast Network

Our coverage of the World Series of Poker and the various Fall in Vegas festivals begins with the man who will keep everyone up to date with all the Vegas happenings this fall, Kevin Mathers. Kevmath, the oracle of poker, joins Anthony to talk about his favorite Vegas memories, what he expects from this year's WSOP and many other things poker.

View the complete archives of GPITHM Podcast Network in the directory →
---

RE-RELEASE

Do

NOT

Open Limp #189

Visit the show notes page for a transcript of today's episode: https://www.smartpokerstudy.com/pod189 Looking for more poker strategy? Check out ThePokerForge.com, my one-of-a-kind online poker training site. Watch FREE YouTube poker training videos Get fresh and free Daily Poker Tips Check me out on Twitter @smartpokerstudy

View the complete archives of Smart Poker Study Podcast in the directory →
---
Episode 224 – 23/09/2021 – Benjamin 'bencb789' Rolle
James and Joe run through some recent developments in the poker world, including the sighting of an EPT champion at the US Open Tennis final and the signing of Benjamin 'bencb789' Rolle to the Team Pro roster. Ben is the guest on this week's podcast, and talks about his career as a player and coach, what makes a good poker teacher (and student), and how he tried and failed to become a PokerStars ambassador several years ago! Following their interview with Ben, the boys respond to a question on Discord, and go behind-the-scenes on the recent #WCOOP streams, revealing how they prepare for a broadcast and what happens in the minutes/hours leading up to the stream going live. Finally, Doyle Brunson's classic poker strategy book 'Super/System' is the subject of this week's Superfan quiz, with Demetrios Lambros from Atlanta, Georgia competing for prizes. You can apply to be on the show by joining the #PITE community at psta.rs/Discord. Also, please subscribe.
View the complete archives of Poker In The Ears in the directory →
---
Can Jake Daniels Really Call With Jack High Here???
Join our Discord server and get in on the conversation! We'll be there! Use this link to join: discord.gg/dQD2ASCFF4
Jake Daniels is usually the one putting players to big decisions as to whether or not to hero call, but this time Jake has to decide if he should put on the cape against Jesse Sylvia. The guys break it down.
FLOP:AhKd6c TURN:Ac RIVER: 5h
Sylvia:Kc2c Daniels:Jd10h
For access to exclusive Poker Guys freerolls and other tournaments on Nitrogen Sports Poker Room, use this link to sign up: www.nitrogensports.eu/r/632610
***Our Book is NOW AVAILABLE! Get "How Can He Fold???" here: www.thepokerguys.net
View the complete archives of The Breakdown Podcast with The Poker Guys in the directory →
---
CardsChat with Chris Wallace
On episode #56 of the CardsChat podcast we have the pleasure of welcoming Chris Wallace. Chris is an accomplished Hold 'em and mixed games player, he's an author, a coach, a columnist, and he's even run his own poker tour. He's a WSOP 10k HORSE champion who's also made deep runs in the main event, with almost $1.2M in career tournament earnings. You may have heard the term 'Short stack ninja', but this man may actually be THE short stack ninja, because he literally wrote the book on it. On today's show we get to know him a little better.
View the complete archives of Cards Chat in the directory →
---
The Chip Race – Season 16 Episode 1 – Xuan Liu Josh Hoesel Paul Seaton
The lads open the curtain on their 16th season of the show by welcoming live and online tournament and cash game player Xuan Liu. They also sit down with SNG Wizard Josh Hoesel aka SlayerV1fan. For strategy, they look at a key hand of David's from the 2009 Full Tilt Espana Series. Paul Seaton stops by to discuss staking. Plus, Ian's got all the news and results!
View the complete archives of The Chip Race Poker Podcast in the directory →
---
#179 Jesse Yaginuma: A Genuine Poker Talent
Today's guest on CPG is a high stakes cash game beast with over $2 million in live MTT cashes, and one of my personal favorite humans in the poker world, Jesse Yaginuma.You may recall Jesse being mentioned in a story recent CPG guest Justin Saliba told about the $5,500 High Roller Online WSOP Freezout event where in a very strange twist of fate 3 out of the 10 or so guys in a group chat managed to be the last three players remaining in the tournament.They had planned to meet up and play soccer the next day, and when Jesse busted out in third place he quipped, "You boys better bring your shin pads tomorrow."
View the complete archives of Chasing Poker Greatness in the directory →
---
Poker Action Line 09/21/2021
It's Vegas talk, baby!! With the WSOP set to get underway in less than 10 days, the guys talk about things to do in the Las Vegas area to enjoy your time away from the poker tables. After all, you spend weeks there to make money and earn great fame, but be sure and have fun!
View the complete archives of Poker Action Line in the directory →
---
Cracking Aces:
EPISODE

100 – Ft. Brad Owen

— Nate, Smitty, & Jake are joined by cash game vlogger/overall legend Brad Owen. We discuss taking the leap into playing poker full-time, what it's like to play in front of 500K people, & what's in store for the future
— Thank you guys so much for listening! 100 episodes!

View the complete archives of Cracking Aces in the directory →
---
Ladies Knight with Jen Shahade ft. Sarah Chiang LK034
My guest today on Ladies Knight is NM Sarah Chiang, a graduate of Washington University in Saint Louis, a med student and an advocate for girls and women in chess.  She is one of a handful of female players who have played in both the US Women's Championship as well as the US Junior Championship….
View the complete archives of Ladies Knight in the directory →
---
The Bernard Lee Poker Show 9-21-21 with Guest Ben Mintz
Bernard Lee chats with Ben Mintz of Barstool Sports. 
View the complete archives of Bernard Lee Poker Show in the directory →
---
Big Bets & Wet Flops?
What should you do when facing pot-sized c-bets on the flop? What line is best when you flop top pair on a wet flop? James answers some flop play questions recently asked on the Red Chip Poker Discord.  There is also a quick blitz of Q&A related to the new GTO+ Bundle at the end. If you're interested in getting your solver, you can grab it here today: https://redchippoker.com/gto-solver-bundle/
View the complete archives of Red Chip Poker in the directory →
---
#45 Tactical Tuesday: Bluff Catching On The River
On this week's episode, Coach Brad reviews two hands where Jon found himself on the river twice with nothing but a bluff catcher. Find out whether Coach Brad thinks Jon should have called or folded!To learn more about the Free Nuffle promotion, visit: https://chasingpokergreatness.com/free-nuffle-promotionNew CPG Cash Game Courses!Preflop Bootcamp: https://bit.ly/Preflop-BootcampFish in a Barrel: http://bit.ly/fish-in-a-barrelNeutralize Flop Leads: https://bit.ly/2OkN8Yt
View the complete archives of Chasing Poker Greatness in the directory →
---

WSOP

Questions, Poker Masters Review, Norm Macdonald,

NFT

Giveaway – DAT Poker Podcast Episode #108

This Week On DAT Poker Pod: Daniel, Adam and Terrence are back with:   0:10 Intros – Daniel reviews a tricky hand from the $100k Poker Masters 21:00 WSOP discussion, questions as an international player 31:50 More Vax talk and predictions on turnout 42:50 Remembering Norm Macdonald 52:10 Poker Masters Jacket, Point System and Variance 59:00 Tweets 1:08:30 NFT Giveaway #1 (Follow @DatPokerPod on Instagram for the next one!)  

View the complete archives of DAT Poker Podcast in the directory →
---
Ep 313 – Chat: John Somsky on AnteUp, RecPoker, and his love of games!
John Somsky is the Home Games Director for RecPoker and the Minnesota Ambassador for AnteUp Magazine. John is a true historian of the game, having played many variants and listened to about every poker podcast during his entire life in poker. Not only is he deeply knowledgeable in the game, history, personalities and industry, John is widely considered, "The Nicest Guy in Poker", a label initially given him by WSOP Bracelet winner Chris "Fox" Wallace. In this episode we hear more about John's story and his passion for the game.
John is active on Twitter as @pokergeekMN
We also go over this week's home game results and discuss these topics:
WPT/RecPoker Tourney – rec.poker/wpt
WSOP roadtrip – rec.poker/roadtrips/
RecPoker Staking -rec.poker/staking/
View the complete archives of Rec Poker Podcast in the directory →
---
The Mark Hoke Show #8 – A Ticket on "The Plane Ride From Hell"
Mark Hoke, Andrew "Fish" Fain and Joe DeFalco of Future Stars of Wrestling hit all the hot topics of the past week including the "Dark Side of the Ring" Plane Ride from Hell episode fallout and Dark Side's impact on wrestling, another AEW Dynamite "win" against WWE Monday Night Raw, a review of Big E's WWE World Championship win, Joe gives his insight into long-term booking, NXT 2.0's debut and another hilarious edition of "The Snapcall"!
Please follow us on Twitter – @MarkHokeShow, Facebook – The Mark Hoke Show and visit markhokeshow.com!
View the complete archives of The Mark Hoke Show in the directory →
---
#1
CPG

Villagers: From $25 NL to $200 NL in Less than 12 Months

From driving taxis for a living to obsessively research & betting on the ponies (and winning!), Peter Bermingham's time on this earth has been very well lived.And about one year ago Peter stumbled into Greatness Village, randomly hopped into a Poker Power Hour, and the rest, as they say, is history.In Peter's one year spent in Greatness Village (The CPG Private Slack community) he's missed ONE Poker Power Hour (Out of 52), bought all the CPG courses, and has been a prototypical obsessive student of poker.He's also flattened his cratering red line while going from a small winner at $25 NL to a big winner on the streets of $200 NL.

View the complete archives of Chasing Poker Greatness in the directory →
---
Did These Elite Players Level Themselves On The $500k Bubble?
Join our Discord server and get in on the conversation! We'll be there! Use this link to join: https://discord.gg/dQD2ASCFF4
Tim Adams and Michael Addamo are on the top of the poker world for good reason. They make incredible complex decisions well in real time. Did they go too far with their thought processes in this big hand?
FLOP:7h 7d Kc TURN:8d RIVER: 5h
Adams:Ac7c Addamo:QdJd
For access to exclusive Poker Guys freerolls and other tournaments on Nitrogen Sports Poker Room, use this link to sign up: www.nitrogensports.eu/r/632610
***Our Book is NOW AVAILABLE! Get "How Can He Fold???" here: www.thepokerguys.net
View the complete archives of The Breakdown Podcast with The Poker Guys in the directory →