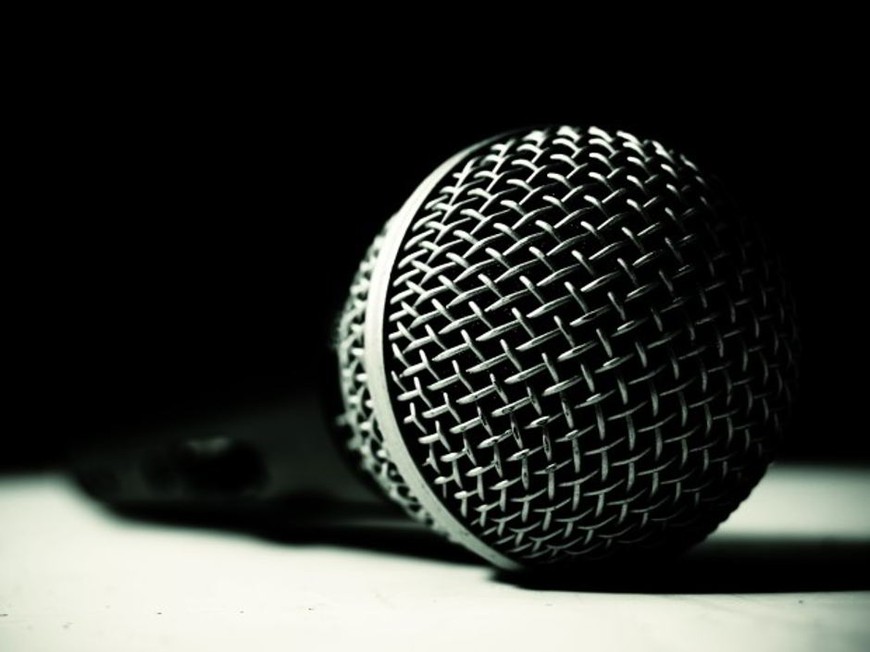 The Mark Hoke Show #42 –
MSG

Missteps, Vince's World and Ring of AEW?

Mark Hoke, Andrew "Fish" Fain and Joe DeFalco are back at it on "The Mark Hoke Show".  The trio discusses the questionable decisions of WWE at Madison Square Garden and this week's booking, the Vince McMahon interview on "The Pat McAfee Show", AEW's purchase of Ring of Honor and predictions for AEW Revolution.  Thanks for listening!

View the complete archives of The Mark Hoke Show in the directory →
---
High Stakes Poker Ep 1&2 Recap, GG Poker In Ontario –
DAT

Poker Podcast Episode #119

0:05 Intros, DNegs Wins At The Wynn, WSOP Schedule Updates, Eugene Katchalov Tweets From Ukraine 13:30 High Stakes Poker Season 9! Hand Review From Episode 1 26:50 HSP Continued, Episode 2 and More Insights Into The Players 45:35 GG Poker Legalized For Ring fenced Play In Ontario 47:47

View the complete archives of DAT Poker Podcast in the directory →
---
March 4, 2022 –
WSOP

Schedule Deep Dive with KB!

Clayton is joined by the legendary founder/head honcho of TPE, Derek "Killingbird" Tenbusch, for a very close look at the recently announced WSOP schedule. Then a review of a hand Derek played in the aptly named Mini Degen on ACR.For the best in poker training, visit www.tournamentpokeredge.com

View the complete archives of The Tournament Poker Edge Podcast in the directory →
---
Poker Fraud Alert Radio – 03/02/2022 – Ten Years, Thirteen Hours – Part 1
Poker Fraud Alert 10th Anniversary Special, Part 1. This show was 13 hours long, so it is being released in two parts. Part 2 should follow in a few days. Early show co-hosts include tradershky, Vintage_One, khalwat, and Nothern California Guy. Timestamp at (0:14:47) mark: Interview with mysterious forum poster "Karen Nathan".... (0:49:46): Attorney Eric Bensamochan gives PayPal class action lawsuit update…. (1:11:26): Onestep makes another indecent proposal to the PFA audience…. (1:17:26): Call from Tyrone from Las Vegas…. (1:48:35): Bart Hanson joins us…. (2:01:56): Ken Scalir joins us…. (2:32:01): Brandon and Daredevil join…. (2:49:27): Nevada governor Steve Sisolak confronted by angry citizen at Mexican restaurant, zero security was present…. (3:43:34): Las Vegas Metro Police officer arrested for robbing Rio sportsbook…. (4:24:27): Matt the Rat joins us…. (4:39:47): Daredevil reveals major life news…. (5:24:29): Northern California guy tells us what he's been up to…. (5:51:55): Interview with Mike Matusow.
View the complete archives of Poker Fraud Alert in the directory →
---
Philosophical Friday #3: Is Angling an Illusion?
This Friday, Brad and Duncan enter the highly nuanced and controversial world of angle-shooting and manipulating behaviors. Join them as they are trying to navigate through the vast semantic spectrum of unfair advantages as well as possible ways to shield yourself against them
View the complete archives of Chasing Poker Greatness in the directory →
---
Ep 357- Forums: Aggression with Equity (Mark)
This week, Jim Reid leads the panel through a forum post by "Website Mark" Praschan about a spot where he felt like he had a lot of equity in the hand – but also felt way behind and was facing a large bet. While battling it out against each other in the nightly home game, the panel discusses stack sizes, raise sizes, villain types, blockers, position, and more!
View the complete archives of Rec Poker Podcast in the directory →
---
Is This The Greatest Fold Of 2021?
A young player with a confusingly familiar moniker makes a HUGE decision in a cash game. Is it worthy of legend?
FLOP:KsKh10d TURN:Qc RIVER: 8h
Moneymaker10h10c Addy:KdQs
Analysis begins at 19:50
For access to exclusive Poker Guys freerolls and other tournaments on Nitrogen Sports Poker Room, use this link to sign up: www.nitrogensports.eu/r/632610
Join our Discord server and get in on the conversation about this hand and other poker things! discord.gg/dQD2ASCFF4
***Our Book is NOW AVAILABLE! Get "How Can He Fold???" here: www.thepokerguys.net
View the complete archives of The Breakdown Podcast with The Poker Guys in the directory →
---
First Flag – Anton Wigg – Episode 44 –
GPITHM

Podcast Network

Swedish superstar Anton Wigg joins Roland to talk about his First Flag, which he picked up in his homeland. Anton also talks about his recent WPT final table result at the Seminole Hard Rock and lets us know how he's getting ready to return to circuit full time now that things are opening back up.

View the complete archives of GPITHM Podcast Network in the directory →
---
What's The Best 2022
WSOP

Event?

Remko Rinkema and Donnie Peters bring you their weekly recap of all that's going on in the world of poker. This week, Donnie talks about some terrible hands he played at the Wynn before the guys recap Episode 2 of the new High Stakes Poker season in which Tom Dwan and Daniel Negreanu clash in an epic hand. In addition to that, we all get to know Jonathan Gibbs who sits down for the very first time and makes an instant impression. Lastly, we recap the ARIA High Rollers and look ahead at some of the big events going on at The Wynn this week. New to our show? Leave us a review and join our Discord community. 

View the complete archives of Poker Central Podcast in the directory →
---
Joe Stapleton Talks
EPT

Prague, Tom Wheaton on BetMGM March Poker Mania

In the latest PokerNews Podcast, Sarah Herring and Chad Holloway talk about Eugene Katchalov escaping Ukraine amid the Russian invasion, more drama from Hustler Casino Live, and welcome guest Tom Wheaton to come talk about the upcoming BetMGM March Poker Mania set to run March 20-27. They then recap the trio of ARIA High Roller tournaments, offer highlights from the 2022 Wynn Millions $1,600 Mystery Bounty, and chat with Joe "Stapes" Stapleton about the return of the European Poker Tour (EPT) and upcoming EPT Prague. Time Stamps Time|Topic 00:24 | Welcome to the show 01:00 | Teasing guests Tom Wheaton & Joe "Stapes" Stapleton 02:40 | Schedule released for 2022 WSOP 04:46 | Sponsor: 888poker 05:25 | Eugene Katchalov shares experience during Ukraine-Russian crisis 09:17

View the complete archives of PokerNews Podcast in the directory →
---
Going Back To Basics For A-Game Poker Play #380
Visit the show notes page for a transcript of today's episode: https://www.smartpokerstudy.com/pod380 Looking for more poker strategy? Check out ThePokerForge.com, my one-of-a-kind online poker training site. Watch FREE YouTube poker training videos Get fresh and free Daily Poker Tips Check me out on Twitter @smartpokerstudy
View the complete archives of Smart Poker Study Podcast in the directory →
---
First Flag – Jeremy Ausmus – Episode 43-
GPITHM

Podcast Network

On today's First Flag, we're joined by three-time WSOP bracelet winner and the provisional leader in the soon-to-be-released 2022 GPI Player of the Year race, Jeremy Ausmus. Jeremy vaguely remembers his FF from Tunica, talks about his red-hot start to 2022 and talks about his favorite poker moments.

View the complete archives of GPITHM Podcast Network in the directory →
---
Special Edition: Eugene Katchalov on Escaping as Russia Invades Ukraine
In the latest PokerNews Podcast, Chad Holloway chats with Eugene Katchalov, Ukraine's all-time money leader, about his harrowing escape from Kyiv as Russia invaded. The World Series of Poker (WSOP) bracelet winner and World Poker Tour (WPT) champ documented his experience in real-time via Twitter, which gave his followers a glimpse into civilian life during the war. "Feels surreal, like being inside of a war movie. Don't know anyone who expected it to get this bad," Katchalov tweeted.  He also informed his Twitter followers that he found a few hotel rooms in a local village and "will likely spend at least a few days" there.
View the complete archives of PokerNews Podcast in the directory →
---
41 – Rick Rule: Russian stocks, Oil, Uranium, Gold & Silver
Steve has the pleasure of interviewing one of the most influential and educative investors from today, Rick Rule! Rick tells us all about his view of the current global economy, the good and the bad, as well as analyzing and forecasting precious metals, natural resources and other stocks. Rick's website Rick Rule's Uranium Investors Bootcamp Follow us on Social Media! Twitter: https://twitter.com/stevebarton101 Contact Andy Schectman at Miles Franklin to order precious metals. Tell him you heard it on "In it to Win it" and Andy guarantees you the best price on silver and gold in the country. https://www.stevebartonmoney.com/contact-2 DISCLAIMER: I am not a financial adviser, do not take this as financial advice. I only express my opinion based on my experience and your experience may be different. These videos are for educational and motivational purposes only. Investing of any kind involves risk. This is just what I am doing.
View the complete archives of Heads Up Poker Podcast in the directory →
---
Ep 125 – Rampage Poker: Punting, Winning, And Moving To Vegas
Welcome back to the show! One today's show we are joined by YouTube poker superstar Rampage. The last time he was on the show he was a humble 1/2 grinder who just binked an online WSOP bracelet, and now he is playing high stakes cash and just moved to Vegas. He talked to us about his rise in stakes, playing a $10k at the Aria with Daniel Negreanu, the art of the punt, his goals and aspirations, and much more. Rampage is one of the best poker content creators out there, enjoy!
View the complete archives of Cracking Aces in the directory →
---
#66 Tactical Tuesday: Coach Brad Plays A Live Tournament
You read that right folks. Last weekend Coach Brad made a rare appearance at a live poker tournament. On this week's episode, after playing the WSOPC Main Event at Cherokee for 3 days straight, Coach Brad details his experience and shares his thoughts on the live tournament grind.
View the complete archives of Chasing Poker Greatness in the directory →
---

GTO

Preflop Trends In 2022 · S5E11

What kind of GTO preflop trends exist in 2022? We break it down and explore concepts like open-raising sizing from early vs. late position, 3-betting correctly, and even SB play. Improvements in these areas can drastically improve your winrate and make both your preflop AND postflop decisions more profitable. Learn how the player pool is "GTO-ifying" their preflop strategy while making some +EV tweaks to your own overall gameplan.

View the complete archives of Red Chip Poker in the directory →
---
Ep 356 – Chats: Jake Hershfield on Unshuffled, Mixed Games, Challenges, and more!
Jake Hershfield is the founder of unshuffled.io which is a free online poker platform offering short weekly poker challenges for real prizes! Jake talks to the panel about what drew him to poker in the first place, the challenges of building a free social poker platform, what makes mixed games more fun, how to win prizes for free, and some exciting collaborations with RecPoker coming up involving introducing more mixed games to poker fans around the world.
View the complete archives of Rec Poker Podcast in the directory →
---
The Bernard Lee Poker Show 3-1-22 with Guest Lena Evans
Lena Evans, the founder of Poker League of Nations, is Bernard Lee's guest. 
View the complete archives of Bernard Lee Poker Show in the directory →
---
CardsChat with Daiva Byrne
On episode #74 of the CardsChat podcast we have the pleasure of welcoming Daiva Byrne. She founded and has grown the group Fantastic Ladies in Poker (FLIP) into one of the most successful and influential communities focused on growing the game of poker among women. The group numbers over 5,400 members and continues to grow with many partnerships in the poker world. Besides being a tremendous champion for women in the game and a GG Poker ambassador, she's also a champion on the felt as a successful professional poker player in her own right. It's time to get to know the Baltic Blonde, Daiva Byrne, a little better.
View the complete archives of Cards Chat in the directory →
---
Episode 138 – The Law of Action
Welcome to Episode 138! MTT Coach Gareth James and Peak Performance Mindset Coach & Educator Dr. Tricia Cardner are back discussing all things poker strategy & mindset. In this episode, your hosts discussed an interesting question sent in by Justin who wants to know how to deal with the nerves, stress and anxiety that can accompany a trip to a live poker festival.Topics covered include: ●10 tips for showing up in a calm, cool, collected manner●How visualization can be used to compose yourself●Practical tips for setting up your eating, sleeping, and training schedules* em>
View the complete archives of Poker On The Mind in the directory →
---
First Flag – Ali Imsirovic – Episode 42-
GPITHM

Podcast Network

AC is joined by the reigning GPI and PokerGO Tour Player of the Year Ali Imsirovic on this episode of First Flag. Ali talks about winning three trophies at the Global Poker Awards, about collecting his FF in the Dominican Republic and how Australia is on the bucket list.

View the complete archives of GPITHM Podcast Network in the directory →
---
Benny Glaser on Pursuing Music, Being "Poker Famous" and Living a Fulfilled Life | Ep: 30
In a time where No-Limit Holdem still dominates the poker landscape, it's rare to come across a young pro so proficient in mixed games as Benny Glaser.  
This is perhaps best demonstrated by Glaser's most recent WSOP results, where he cashed in 5 events (including winning his 4th bracelet in the $10k Razz Championship and placing 2nd in the $25k H.O.R.S.E. event) for a total of $784,243. 
But don't let these results fool you into thinking Benny is a one-dimensional poker grinder. As it turns out, he hasn't played online for more than 5 months in order to make room for other interests in his life. Most notably, he's looking to deepen his longtime relationship with music by learning to produce, joining a band and teaching guitar lessons. 
Kara and Benny go on to talk about his recent move to Vancouver, his martial arts background and what it means for him to have a positive impact on the world, including the fulfillment he has gotten from teaching both poker and music.  They also touch on what it means to be "poker famous" and protecting one's personal life. As a special treat, Benny frequently turns the questions around on Kara and we get to glean a little insight into her world as their conversation unfolds. 
View the complete archives of The Heart of Poker in the directory →
---
The Grid 063 ft. Olivier Busquet –  King Jack suited
Jennifer welcomes legendary cash game pro Olivier Busquet to the GRID. He's a two-time European Poker Tour champion, a WPT Champion, and has over nine million dollars in live earnings. Though he's most known for his longevity in online cash and heads-up games, Olivier brings a throwback hand to the GRID: king jack suited in…
The post The Grid 063 ft. Olivier Busquet –  King Jack suited appeared first on The Poker Grid.
View the complete archives of The Grid in the directory →
---
#17
CPG

Villagers: Programmed to Destroy

Doug Lyford is a thoughtful, studious, and exceptionally hard working Villager programs computers by day and turns into a poker demon by night.In today's Villager episode you'll learn about Doug's poker origin story, how he landed in Greatness Village, and all about his plans to take over the world. Enjoy the Show.

View the complete archives of Chasing Poker Greatness in the directory →
---
Is Rampage Rampaging A Little Too Much Here?
Rampage is known for aggression, but does he take it too far in this cash game hand?
FLOP:Ad3c10s TURN:5d RIVER: 10c
Rampage:KsJh Cy:Ac8c
Analysis begins at 16:40
For access to exclusive Poker Guys freerolls and other tournaments on Nitrogen Sports Poker Room, use this link to sign up: www.nitrogensports.eu/r/632610
Join our Discord server and get in on the conversation about this hand and other poker things! discord.gg/dQD2ASCFF4
***Our Book is NOW AVAILABLE! Get "How Can He Fold???" here: www.thepokerguys.net
View the complete archives of The Breakdown Podcast with The Poker Guys in the directory →