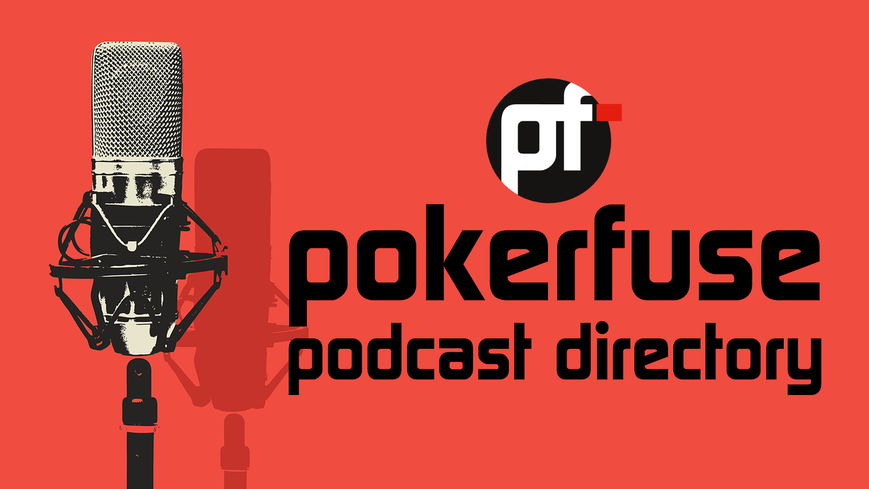 Poker Fraud Alert Radio – 09/16/2023 –
MGM

Won't Negotiate With Terrorists

Topic begins at (0:24:00) mark: Poker Fraud Alert Radio finally on YouTube! Please like and subscribe!.... (0:27:06): MGM systems hacked, held for tens of millions in ransom, causing chaos among all Las Vegas properties…. (0:58:57): Major side effects to MGM hacking include alleged room thefts by staff, hours long lines, inability to cash out, inability to get into rooms…. (1:08:08): Druff talks about the two hacker groups claiming responsibility, Scattered Spider and ALPHV, and explains how they did it….

View the complete archives of Poker Fraud Alert in the directory →
---
Cyber Attacks, Airball Down $8 Million & Guest Andrew Lichtenberger Talks Octopi Poker
On the latest episode of the PokerNews Podcast, Chad Holloway, Connor Richards, and Matt Hansen discuss the recent cyber attacks impacting MGM Resorts, poker players being banned from Australian casinos without explanation, and Soukha Kachittavong winning a second PokerStars Summer Series tournament. Plus, they highlight winners from the PokerStars WCOOP including Parker "Tonkaaaa" Talbot, Espen Jorstad, and Benny Glaser; and share details on Global Poker's new Celebrity Campaign. Chad then chats with guest Andrew "Lucky Chewy" Lichtenberger, who talks about his new poker venture Octopi Poker, which you can check out at OctopiPoker.ai. The poker pro also talks about his upcoming poker plans, which will include returning to the Poker Masters looking for another title. Oh, and we'd be remiss to add that the crew also talks about Nik Airball's reported $8 million downswing, which you can catch at the end of the show.
View the complete archives of PokerNews Podcast in the directory →
---
Chapter 1 Ep 35 Community
In this week's episode I start the show talking about community and introduce our patreon page. Elle and I talk about the lots of travel, and we even tease some upcoming travel for 2024. We talk about the state of poker after Joe read something that says poker is a dying game. Elliott goes over another Call the Floor from Vegas and explains the action of putting a stack of chips out in front to bet only a portion of that stack. Patrick and I break down a hand of the week from a friendly home game and explain why playing with friends can present some challenges and how to fix that. Then I end the show coming full circle to talk about community again.
https://linktr.ee/anteupmagazine
patreon.com/AnteUpPoker
Get 20% Off + Free Shipping, with the code anteup20 at Manscaped.com.
View the complete archives of Ante Up! Pokercast in the directory →
---
September 15, 2023 – Deep in a
PKO

event

Clayton Fletcher (@claytoncomic) details some in-the-money hands he recently played late in a PKO event that was part of the Online Super Series XL on ACR Poker.—-Join the Tournament Poker Edge discord channel:https://t.co/JHEUIHrCrJ——Play on ACR using the promo code TPE for a 100% first-time deposit bonus up to $2,000.00 USD:  https://bit.ly/2Wvb6Vb——Follow Clayton Fletcher on Twitter:  www.twitter.com/claytoncomi

View the complete archives of The Tournament Poker Edge Podcast in the directory →
---
Why Are You Calling? "It's suited!" Just Ain't Good Enough #455
Visit the show notes page for quick note taking  https://www.smartpokerstudy.com/pod455 How To Win Online Poker Workshop  https://smartpokerstudy.com/HowToWin Get More From PokerTracker 4 Course  https://www.smartpokerstudy.com/GetMoreFromPT4Course The Poker Forge  https://www.thepokerforge.com The Smart HUD for PokerTracker 4  https://www.smartpokerstudy.com/SmartHUD Books on Amazon  https://www.smartpokerstudy.com/AmazonBooks
View the complete archives of Smart Poker Study Podcast in the directory →
---
PN Pod Special Edition: Rounders 25th Anniversary Watch-Along Show
On a special episode of the PokerNews Podcast, host Chad Holloway is joined by a special panel to celebrate the 25th Anniversary of the acclaimed poker movie Rounders, which premiered in theaters back on September 11, 1998. PokerNews senior writer Jon Sofen, Poker Royalty's Jesse Fullen, and noted poker historian and former WSOP Media Director Nolan Dalla join Chad in studio to do a watch along of the movie during which they offer their thoughts, commentary, fun facts, and much more. Want to know Edward Norton's inspiration for Worm? How did Matt Damon and Norton bond during filming?
View the complete archives of PokerNews Podcast in the directory →
---
Tactical Tuesday #142: Difficult Spots In 4-Bet Pots (How To Navigate Low Frequency, High Impact Situations In NL Texas Holdem Poker)
When something happens at such a low frequency, how are you supposed to get better at it when you don't get many reps in the situation? The boys are back to illuminate the infrequent, yet crazy important world of 4-Bet Pots. It has a massive impact to your winrate, so listen up!Jon has brought 4 hands with or without incident (no spoilers) for Coach Brad to ridicule, applaud, and generally dissect.
View the complete archives of Chasing Poker Greatness in the directory →
---
Poker Punx Podcast – Ep 8 Resist The Siren's Song
In this episode, I explore a few hands I played with weak to marginal holdings and how I would have played them differently now.
View the complete archives of Poker Punx Podcast in the directory →