This Week in Poker Podcasts
The latest from the Pokerfuse Poker Podcast Directory.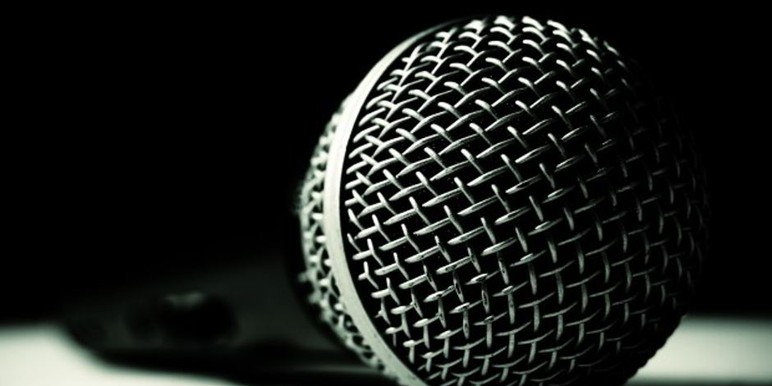 059 Tommy Angelo on Playing Painless Poker
In This Week's Episode: In Tommy Angelo's new book, Painless Poker, he approaches teaching the mental game from a new angle. The book focuses around 7 fictional poker players, all archetypical characters representing the pain we experience while playing, who are attending Tommy's "Painless Poker Clinic." Rather than teaching mindset with the typical textbook approach, you get to follow along with the story and see the changes the characters make in their own game. When you buy the print book directly from Tommy's site, he'll send you an autographed copy as well as a free digital download.
In This Episode You'll Learn: Why Tommy decided to use a fictional story to teach mindset concepts. Why all poker players should start meditating today. The point in your poker career you should start working on your mental game, and why most players start way too late.
View The Mindset Advantage Podcast in the directory →
---
Online Elite to Live Pro: One Poker Player's Journey
Today, professional poker player Ryan Schnabel is a core member of the Red Chip Poker community. But his story stretches back to the early days of online poker, where he quickly rose in the ranks to playing $50/$100 limit versus household names in poker. He learned no limit, became a Supernova Elite and crushed online tournaments, and then was crushed when Black Friday hit. Through struggles on and off the felt, his dedication to the game never wavered, and today you'll find him grinding live games at a healthy profit. This is his story.
View Red Chip Poker in the directory →
---
Episode 209: Patrick "patio11" McKenzie
Patrick McKenzie, known as "patio11" on Hacker News and elsewhere, is a blogger, consultant, and all-around public intellectual on subjects related to software and business. He's also, as it happens, an avid if occasional poker player. We talk to him about why poker merits any of his limited spare time, what he's learned from and about it, and his advice for poker players interested in software development. We also discuss our recent match against DeepStack.

View Thinking Poker in the directory →
---
Druff & Friends Show – 04/07/17 – Live at the Bust
Show dedicated to Grandma Rosa, who passed away today. khalwat, Brandon, and traderusky co-host. Druff selling pieces of himself for WSOP 2017. Chico Loco calls a pizza place with a crazy owner. Bicycle Casino raided by federal authorities, shut down for 24 hours. Discussion of money laundering at poker rooms. Will Bike bust affect Pokerstars' legalization effort in California?
David Tuchman, Bart Hanson return to Live at the Bike. Winning Poker Network hit with DDoS attack during tournament, PFA user gets ransomware virus. Update on the $500k gambling debt owed to Marc Klang by Paul Dlugozima & others. Female listener "Michelle" calls up to tell story of sexual harassment by Ballys pit boss. slots.lv, sister site to Bovada, clamping down on deposit bonus angle shooters.
Man loses $100k jackpot after letting female companion press spin button for him. NL Holdem bot to play for $290,000 in match in China. Trump Taj Mahal in Atlantic City sold to Hard Rock. Caesars Palace self-parking follies, MGM to charge more for parking soon. Which live poker games in Vegas have the best rake and best comps?
View Poker Fraud Alert in the directory →
---

AUPT

Pearl River

Scott returns from another successful Ante Up Poker Tour stop at Pearl River Resort in Mississippi.

View Ante Up! Pokercast in the directory →
---
Postflop Poker Podcast – Episode 32 – Medium Draws
Tune in to an episode dedicated to the penultimate chapter of Ben's book Postflop spoiler alert freebies on offer, celebrating 50,000 downloads in over 100 countries. Listen in for details of this and news of a new segment in the show. Tardy Turner and the Postflop Poser offer their tips for playing medium strength draws, steered capably by Merv, whose tweets are both visible on twitter and audible from his menagerie…
View Postflop Poker Podcast in the directory →
---
Pokercast 455 – John Duthie & Stars
VIP

Changes with Steve Ruddock

This week on the Pokercast: Creator of the EPT John Duthie joins us to talk about the history of the tour and his new venture. To begin, Adam is crowdfunding for Boston and the WSOP Fantasy League is going again.

This week in the news: Pokerstars rolls out their new VIP system and Steve Ruddock of Online Poker Report joins us to run through and review the changes. Adam and Terrence review their matches against the University of Alberta HUNL bot and more. John Duthie then joins us to talk about the beginnings of the EPT and how it evolved to one of the most successful poker tours. John is now working with Party Poker to grow their live tournament series and he talks about that and working in the current state of poker.

We then answer just one great piece of mail and review a hand from the Rossco Report before we bounce!

View 2+2 PokerCast in the directory →
---
Poker Advocacy Apr 04 2017 show
On this week's Poker Advocacy with Rich Muny webcast, longtime iGaming activist Jay Todd joined Rich for a discussion on poker and poker activism
View Poker Advocacy with Rich Muny in the directory →
---
The Bernard Lee Poker Show 04-04-17 with Guest Mike Sexton
Bernard Lee chats with Mike Sexton after his win late last year at the WPT Main Event in Montreal.
View Bernard Lee Poker Show in the directory →
---
120 – Carlos Welch, Alex Fitzgerald, Mike Sneideman
This week, Mike and I are bringing yet another special episode with two fantastic guests, Alex Fitzgerald and Carlos Welch. Alex and Carlos are living in the same house now so we are listening to them discussing their habits and motivating each other, including their coaching approaches.  
View Heads Up Poker Podcast in the directory →
---
Facing Overbet Donk Shoves and
NYC

Poker w/ Eileen Sutton – Episode 70

More Great Poker Content!
Information About Live Leakfinders
5-5 table New York City Underground Game