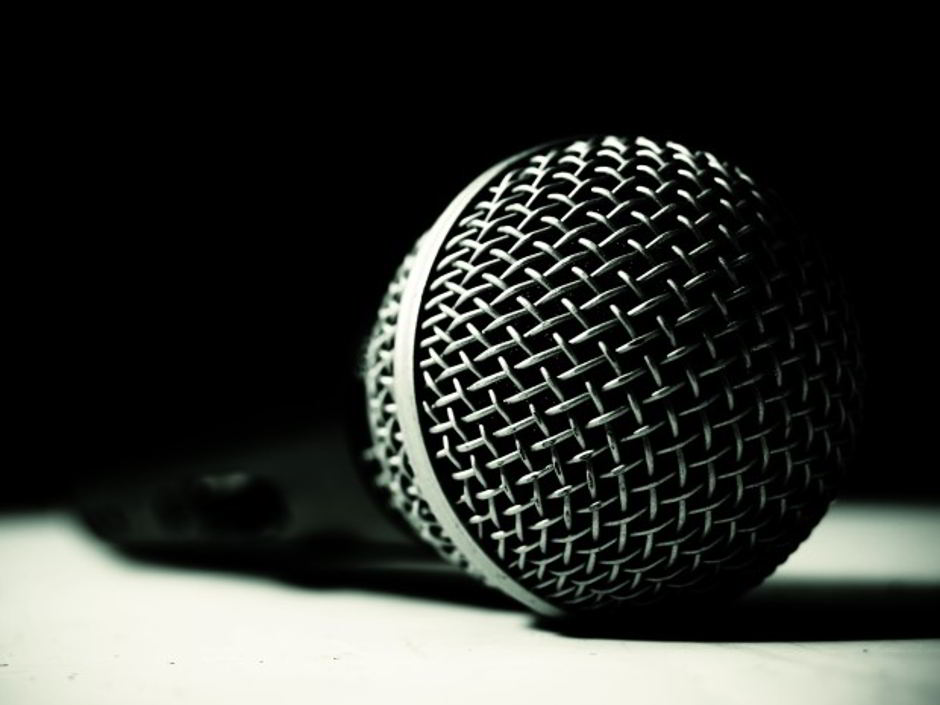 November 30th, 2017 –
MTT

Strategy with aznAllin007 and bigdogpckt5s

On this episode of the Tournament Poker Edge Podcast we are joined by aznAllin007 and bigdogpckt5s for some fun banter, an NFL bet and of course some poker tournament strategy.

View The Tournament Poker Edge Podcast in the directory →
---
Druff & Friends Show – 11/29/2017 – Straight From The Mouth's Mouth
Bellagio poker room cashier robbed at gunpoint. Controversy on PFA: Popular female user revealed to have multiple recent arrests for fraud. "Radioactive playing cards", presumably for cheating, found in Berlin.
Mike Matusow claims WPT Deep Stacks director Chris Torina stole from him, appears in long interview later in the show. San Manuel Indian Casino claims to give 10% bonus on new credit lines, Chico Loco to call up and inquire. Druff has nightmarish customer service experience with Bovada. Diane Feinstein, Lindsey Graham write anti-online-gambling letter to US Attorney General. Turkey's e-commerce economy is over 10% online gambling.
View Poker Fraud Alert in the directory →
---
Pokercast 483 – Winners Gonna Win with Sam Greenwood
Live from the Two Plus Two Studios - This week on the Pokercast: Sam Greenwood joins us hot off of winning all of the moneys at the Caribbean Poker Party. To begin Adam and Terrence talk about the wild swings in the bitcoin market and more. Sam then joins us to explain how he came 3rd, 2nd & 1st in big buy in events in Punta Cana and also opens up about the big downswing he was on before this tournament series.
In other poker news: High stakes PLO player Cumicon retires and posts an epic graph upon retirement [LINK to thread with photos] and 23 year old Spanish phenom Adrian Mateos has become the number one tournament poker player in the world, according to the GPI index. We then get into some funny tweets from this week and your mail about airport tilt!
View 2+2 PokerCast in the directory →
---
Behind the Scenes: Cardplayer Lifestyle
Robbie Strazynski is a man about the poker industry, known widely for his thought-provoking poker productions such as Cardplayer Lifestyle and the Top Pair podcast. This week, we go behind the scenes with Strazynski to gain a unique perspective on professional poker and what it takes to make it in this game. He shares his strategic insights and reflections on many years in the orbit of the game's brightest stars.
View Red Chip Poker in the directory →
---
Poker Dreams
We're back! In this episode, Busi and Andrew discuss his poker dreams, the Bellagio robbery, taking more risk and Christmas shopping for loved ones.
---
Postflop Poker Podcast – Episode 48 – Practical Range Building ft Andrew Brokos
Special guest Andrew Brokos from the Thinking Poker Podcast joins Mike and Merv for an interesting discussion, whilst Ben promises to be back next time. Andrew discusses his poker journey, before they tackle the Poser, which asks what is really meant in practical terms by "building a range". Finally, the strat-chat hand (28:30) is a hand sent in to Ben. You too could have your hand featured on the show – get in touch!
View Postflop Poker Podcast in the directory →
---
Poker Action Line 11/29/2017
Mark Anton, Managing Director of Atlantic West Management Group, joins BIG Dave and Joe to discuss the online poker and lottery game set to launch in January. PlaceYourChipsCaribbean.com will use a yearly membership fee to play poker tournaments to win lottery tickets, with proceeds benefiting Caribbean education.
View Poker Action Line in the directory →
---
Wire Act revisited?
Two senators are asking the DOJ to revisit the Wire Act and we aren't happy about it.
View Ante Up! Pokercast in the directory →
---
The Bernard Lee Poker Show with Guest Scott Blumstein Pt 2
Bernard Lee continues with part 2 of his interview with Scott Blumstein. 
View Bernard Lee Poker Show in the directory →
---
Episode 236: Tapiwa Gwaze
"Tapi" was born in Zimbabwe and lived in Scotland and Canada for several years before ultimately coming to the United States. Professional poker player may not have been the career that his parents envisioned for him, but after a few false starts, he's making it work. And he's got bigger plans for himself as well.
View Thinking Poker in the directory →
---
148 – Steve and Mike
Mike and I are back once again to talk about the latest, includng Bitcoin, Mike's financial struggles, Steve's fresh new start and of course, cards.
View Heads Up Poker Podcast in the directory →
---
3 Ways to Improve, Playing Online, Poker Definitions and the
PFR

Stat | Q&A Podcast #167

Q1: 3 Ways to Improve (2:10) Q2: Playing Online and Learning From Hand Histories (5:25) Q3: The PFR Stat (13:45) Q4: Poker Definitions (18:35) Challenge (21:10)

View Smart Poker Study Podcast in the directory →
---
Ep 058 – Suited 97 from Jason
In this episode, host Steve Fredlund facilitates a discussion around a hand submitted by recreational player Jason Ackerman. Here is that situation:
Couple hours into the tournament average chip stack is about 23,000. I have 35,000…