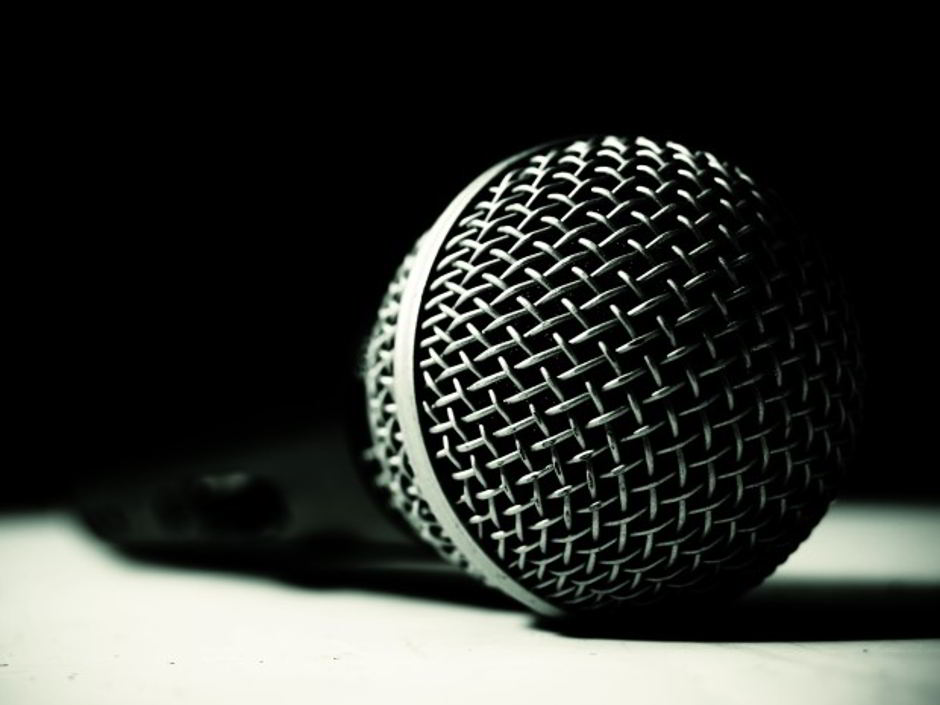 Episode 259: Christian Holden
Christian Holden is a professional musician and poker player who lives in an anarchist collective in Worcester, Massachusetts. In this in-person interview, he and Andrew discuss his music, his poker, his politics, and the staking deal he almost had with Martin Shkreli. Plus they talk about game theory and deep-stacked no-limit poker strategy!
View Thinking Poker in the directory →
---
The Bernard Lee Poker Show with Guests Justin Bonomo & Norm Chad
Bernard Lee is at the 2018 WSOP and chats with Justin Bonomo, who just took down the $10k NLH Heads-Up Championship. After that, Bernard has a conversation with WSOP Broadcaster Norm Chad. 
View Bernard Lee Poker Show in the directory →
---
Poker Action Line 06/11/2018
BIG Dave and Joe run down some WSOP results and talk about the reduced turnout for The Colossus. They also keep an eye on a deep run by Doyle Brunson in the Deuce-7 Lowball event and discuss the WPT decision to delay their final tables for several weeks this year.
View Poker Action Line in the directory →
---
Doyle retires
On our show's 13th anniversary, we discuss Doyle Brunson retiring from poker.
View Ante Up! Pokercast in the directory →
---
We got into a fight
In this episode of Tells, Busi and Andrew work through an argument they had and try decide who was wrong. Andrew also gives us an update on the WSOP, his caffeine habits and his thoughts on summer camp.

---
Pokercast 497 –
WSOP

2018 & The Ferguson Apology with Lance Bradley

On this episode of the Pokercast: After an extended break the guys return to update you on what's been happening in the poker world, and a lot has been happening! Adam was down in Vegas for the beginning of the WSOP while Terrence is about to head down there. We get a trip report from Adam including a live hand review of some high stakes action in Bobby's Room and the guys explain the long break.

In ICYMI: Lance Bradley joins the show to break down Chris Ferguson's weak apology video and controversy surrounding his banners in the rio. The guys also talk about notable bracelet winners and storylines so far from the World Series and the Polk/Negreaunu beef at the Super High Roller Bowl. 

View 2+2 PokerCast in the directory →
---
Ask Alex Episode 181 "Higher Stakes"
This is Episode 181  of "Ask Alex" on the Oneouter.com podcast. Listener questions on…..
3-bet ranges against a serial raiser when we are playing a 30-40bb stack.
Taking swings with a portion of your bankroll in higher stakes tournaments, what should we think about and how should we allocate the funds?
When is it better to buy the showdown and check back the river as opposed to turning a mediocre hand into a bluff?
View One Outer in the directory →
---
---
175 –
WSOP

with Derek Tenbusch

Now with permanent residency in Las Vegas, Derek, the owner of TPE, joins me in analyzing four strategy hands that I've recently played. You can join both of us on the 22nd at PT's pub!

View Heads Up Poker Podcast in the directory →
---
Postflop Poker Podcast – Episode 62 –
GTO

v Exploitative

Ben launches his new book Your Poker Mastermind Vol 1: General FAQs, Merv gets some prime time and Mike likes bikes. Patron Grant Thomas poses one of the most demanding posers to date, then the stratchat hand is one featured in Vol 9 of Your Poker Mastermind, which will be available in the weeks to come. For a free copy of the book, email Ben either via the contact page or at [email protected]

View Postflop Poker Podcast in the directory →
---
082 Bertie Bayley on Chasing EV Over Glory
After PokerStars removed SuperNova Elite, Bertie Bayley (who achieved SNE 3 times while being a pre-rakeback winner) took the "Renaissance Man" approach to poker by spreading out his play over many formats rather than specializing in just one. You can find Bertie online playing under the handle "bigstealer" where he bounces between Spin & Gos, cash games, and tournaments. Most recently Bertie chopped a $1k Party Poker Powerfest event for $80,000.
In This Episode You'll Learn: [1:25] How the necessity of paying off high-interest rate student loans led Bertie to poker. [4:05] Why Bertie actually loves his life more since PokerStars removed SuperNova Elite. [4:45] How to balance the freedom poker allows and the work you must put in to stay ahead of the field. [7:30] Why it's so important to make the distinction between game selection and "bum hunting." [9:55] Whey Bertie chooses to chase EV over glory. [12:00] The physical and emotional toll that playing outside your bankroll can cause. [13:05] The difference between rational and irrational anxiety [15:30] The "Mindset Of Make-Up" and how to approach this delicate situation both as a player and a backer. [18:10] Why being curious instead of dismissive can be the difference between growing as a player and letting the game pass you by. [18:45] The danger of mocking players that you think are making poor plays. [20:45] The "MTT Raffle" mindset shift to help you deal with the variance of tournament poker. [26:40] Why you need to be careful of the free technical content you consume and why joining a good backing group is a great way to jump-start your game. [28:30] Clues that can help you decide if someone is a good poker coach or not.
View The Mindset Advantage Podcast in the directory →
---
Improving 3bet Play and Late Stage
MTT

Strategies | Q&A Podcast #190

Q1: Improving Your 3bet Play (2:55) Q2: 3bet Defense (7:35) Q3: Late Stage MTT Strategies (11:20) My 2018 SMARTER Goals Progress (18:10) Challenge (21:50)