This Week in Poker Podcasts February 19, 2012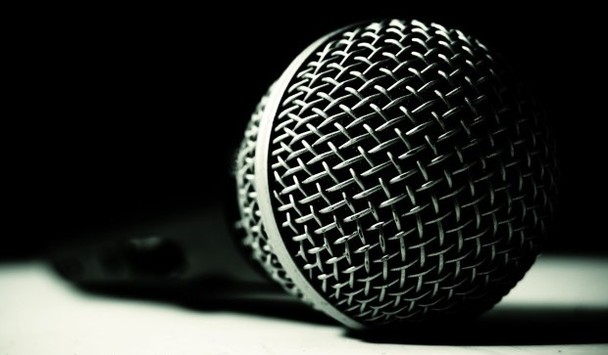 This week pokerfuse welcomed a few new shows to our Poker Podcast Directory. You will now find the latest episodes as well as old archives for Three Streets of Value, The Kenna James Hour and The Best of OnTiltRadio featured in the directory, courtesy of OnTiltRadio.com.
The new additions peaked my curiosity. I quickly took advantage of the new listings and tuned into The Kenna James Hour. I had heard Kenna on other podcasts before but I had no idea what type of show to expect. The show is co-hosted by Christina Sayer and though I didn't dig into the archives to see what previous shows were like, it seems that they were just starting a new program for beginners to learn the game.
In a teacher/student style format, Kenna was instructing Christina to some basic principles including hand rankings, terminology and rules of the game. There were some production challenges that could be cleaned up but I am interested to see where the teachings progress from here. I will be keeping an ear out and will report back on the developments of the show, or you can just listen for yourself.
Listen to The Kenna James Hour »
We were treated to a new version of Deuce Plays this week as Bart Hanson released a free episode of his subscription based poker podcast. Other free episodes are available in the archive section of our directory and though I haven't listened to all of them, I have listened to enough to strongly recommend them. They hold tons of valuable strategy discussion and the archives include more than 130 episodes with some very interesting guests.
The free episode did not stray from the quality that drove Deuce Plays to the top of the live game strategy genre. Check it out and I am sure you will not be disappointed.
Quinn Sivage joined Strategy with Kristy again this week to continue their strategy discussion. The interview was recorded on Valentine's Day; in spite of cupid's presence, Kristy made it clear that Quinn was in the "friend zone."
The discussion this time starts out focusing on min-raising the button. After Sivage provides some convincing reasoning for the tactic, Kristy does a good job of expanding the topic. She probes Sivage for the pros and cons of the move from other positions besides the button. Then, she catches up on some listeners' emails she had previously neglected, so if you sent in questions for Kristy, tune in to see if she gets to your email.
Listen to Strategy with Kristy »
That's all for this week. As usual, feel free to leave your own reviews, rip on mine, or suggest other poker podcasts for my listening pleasure.