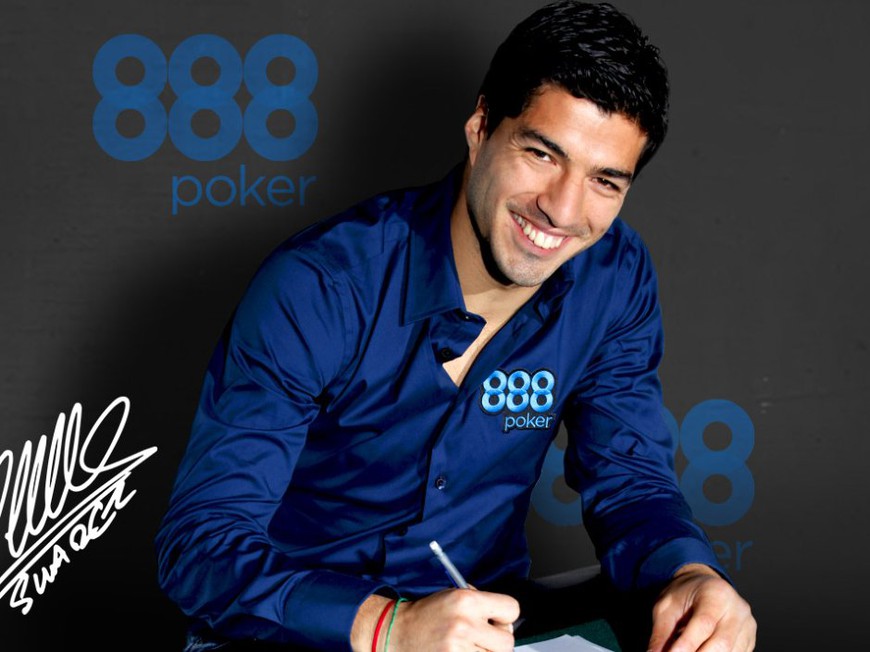 888 has terminated its contract with Liverpool and Uruguay star Luis Suárez, just six weeks after signing him up as a brand ambassador.
"888poker signed Luis Suarez following a fantastic season for which his achievements were widely recognized," reads a statement posted on 888's website.
"Regrettably, following his actions during Uruguay's World Cup match against Italy on Tuesday, 888poker has decided to terminate its relationship with Luis Suarez with immediate effect," it continues.
Suárez is on his way home from the World Cup following his nine-game, four-month suspension from football after biting Italian Giorgio Chiellini during a group stage match.
It is the largest suspension in football history, and the third handed to Suárez for biting an opposing player on the pitch.
Brand Ambassador
Suárez, one of the best strikers in the game, signed up as a brand ambassador for 888poker in May ahead of the World Cup. His likeness was in use in an ongoing "Football Carnival promotion".
His primary sponsor Adidas is also considering dropping the player.
"Adidas certainly does not condone Luis Suarez's recent behavior and we will again be reminding him of the high standards we expect from our players," reads a statement issued to media Thursday.
"We have no plan to use Suarez for any additional marketing activities during the 2014 FIFA World Cup. We will discuss all aspects of our future partnership directly with Suarez and his team following the World Cup."
Prior to FIFA's decision, 888 had issued a statement saying it did "not tolerate unsporting behavior" and would seriously review their new sponsorship deal.