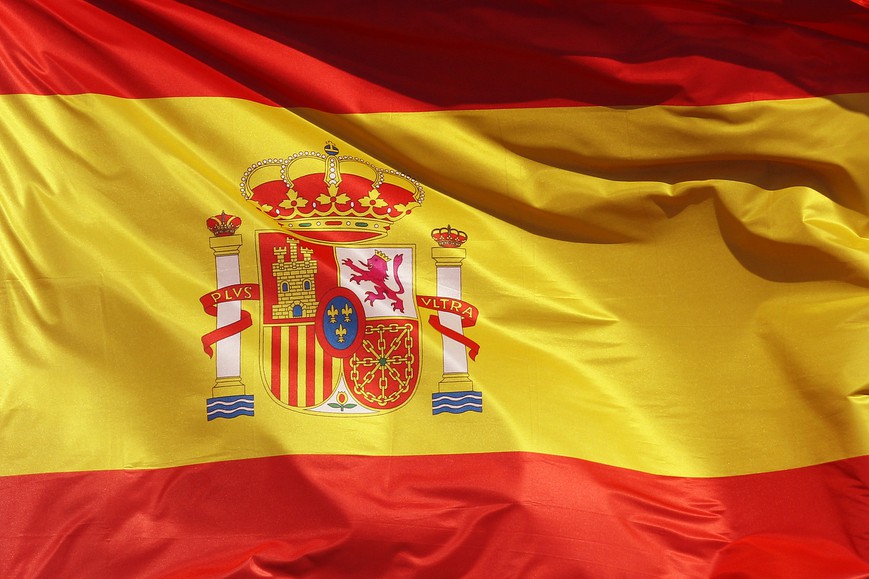 Spain's ruling government is set to introduce restrictions on the advertisements of gambling companies to protect the country's citizens against gambling addiction. On October 15, Spanish lawmakers reportedly approved a measure proposing these new regulations.
These new regulations will be part of the government's budget in 2019 and now the government is seeking approval from the European Union, per various sources in the Spanish press.
The measures have been taken following a budget deal between the country's Socialist Workers' Party (PSOE), led by Prime Minister Pedro Sánchez, and another socialist, Unidos Podemos party leader Pablo Iglesias.
Measures Taken by the Spanish Government
The proposed budget calls for "an approval of regulations on advertising for games of chance and online betting at a state level similar to that of tobacco products" (translated). Further, the measures attempt to tackle "aggressive advertising tactics" used by the gambling operators through sports broadcasts which have been flooded with ads that offer live betting which is "generating serious addiction problems."
"In recent years, online gaming modalities have proliferated and are using very aggressive advertising formulas linked in the image of famous people, usually successful athletes, or to free access bonuses," it is stated in the proposed budget.
The budget also seeks support from the gambling operators to educate players about potential problem gambling behavior and limit their consumption of gambling products. It also states that the fees paid by online operators for the administration of the game will be "reoriented" to allocate a percentage which will be used "to repair the negative effects produced by the game activity."
Basically, the government wants to impose restrictions that are similar to the ones being currently applied to the tobacco industry. In Spain, most tobacco advertisements and promotions, including sponsorships by tobacco brands have been banned since 2005. However, the government has still not listed the exact advertising restrictions which it plans to implement.
Online Poker in Spain
Until recently, Spain was a segregated market with its player pool confined to those players within its borders. Segregated markets used to be the norm around the world for jurisdictions that sought to regulate online poker.
But Spain recently joined France and Portugal to share player liquidity, and industry experts predicted that the move would lead to increased revenue for operators and the governments that regulate and tax the games.
Other jurisdictions throughout the world have had to endure similar restrictions. One example in the US is the state of New Jersey where the All American Poker Network (AAPN) recently pooled its players with those in Nevada and Delaware.
As more states come online in the US, players in New Jersey will have to keep their game at a high level to compete. Fortunately, there are plenty of resources available including poker hands rankings by 888poker NJ among others.
Measures Not Welcomed
The proposed rules have been met with protests from several gambling operators and associations including Begoña Élices, President of the Spanish Association of Advertisers. Élices issued a statement and said that the advertisers should be allowed to advertise their products and services as they live "in a free and democratic society".
"If we assume that we are in a free society, that we are, we must leave the advertiser free to announce where he wants to advertise. These are the rules of the game of a free and democratic society," Élices added.
Mikel López de Torre, President of Spanish online gaming operators—jDigital considers the government's plan to impose gambling advertisement restrictions as a "step back" and that it would only increase the size of the online black market.
Alejandro Landaluce, CEO of Spanish Gaming Business Council—CEJUEGO, told the Spanish newspaper Cinco Días that if these restrictions are carried out, they must also apply to state-run lottery operators. He also explained that the companies that have a presence in the online channel but don't have physical facilities, "need publicity," but he recognizes the need to limit the current level through certain restrictions.
Stringent regulations will indeed hamper the businesses of online gambling companies. A recent study by InfoAdex found that gambling companies spent more than $165 million on advertising in 2017, an increase of 1.8% compared with 2016.
However, Spain is not the only country to introduce restrictions on gambling advertisements. Earlier this year, Italy introduced a blanket ban on all forms of gambling advertising. The Belgian government also announced a ban on betting advertising during live sports coverage while UK's Labour Party is calling for a ban on gambling advertising during live sporting events as well.
The measure still has a long way to go as it will have to be forwarded to Spain's Congress for a final vote and authorization from European Union authorities.