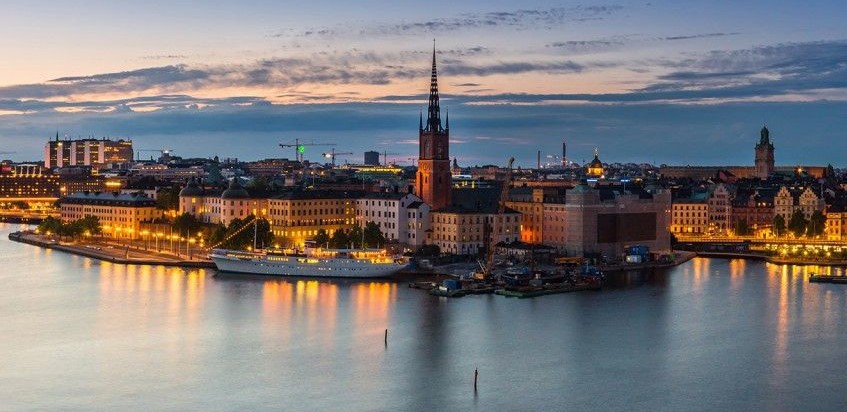 Kindred Group, a European online gaming giant starting to make inroads in the US, has signed an agreement to acquire the remaining outstanding shares of its longtime partner, Relax Gaming, for about $348.7 million.
Known as Unibet Group until 2016, Kindred is a Swedish company that is registered and has its headquarters in Malta. It has held a stake in Relax since 2013 and is currently its largest shareholder at 33.4%.
Kindred said that while the outstanding shares in Relax have an equity value of about $348.7 million, the enterprise value of the deal amounts to $378.2 million. The company will finance the agreement through its cash and credit facilities.
The agreement calls for Kindred to acquire the remaining 66.6% of shares over the next two years. After an initial payment of about $94.6 million, Kindred would make two earn-out payments in 2022 and 2023, both of which would be capped at $133.6 million.
The earn-outs are also subject to Relax meeting certain earnings targets. Relax reported about $29.6 million in revenue in the 12-month period ending in May 2021, with earnings before interest, taxes, depreciation and amortization (EBITDA) of about $11.8 million.
Kindred CEO Henrik Tjärnström said the acquisition combines "a rapidly growing and profitable B2B business with a world-class product portfolio, giving us greater control over our casino, poker and bingo offering." He added that the deal puts Kindred "in a significantly better position to achieve our long-term strategy to increase our focus on product differentiation and customer experience."
Most of Kindred's gaming revenue comes from Europe but it has slowly been working its way into the US market and currently has conditional access in up to 12 states. According to its annual report, the company generated $32.8 million in gross winnings revenue in the US in 2020—about 2 percent of Kindred's overall revenue for the year.
Kindred entered the US market in September 2018 when it formed a partnership with Hard Rock Hotel & Casino Atlantic City to bring online sports betting and casino games to New Jersey players.
Four months later, it partnered with Mohegan Sun to bring online and offline sports betting and casino games to customers in Pennsylvania.
In December 2019, the company gained access to Indiana, Iowa and potentially other states through a partnership with Caesars Entertainment. The following September, Kindred signed a multi-state market access agreement with Penn National Gaming that gave it access to Illinois and conditional access in Ohio pending regulation. Kindred formed a partnership in February 2021 with the Quechan Tribe of the Fort Yuma Indian Reservation, giving it access to Arizona and California.
"Our strategy in the US is focused on organic expansion, entering states where we can achieve a meaningful market share and where entry costs are reasonable," the company said in its 2020 report. "Our immediate focus is on expansion in the Northeast and Midwest regions, while we continue to explore selective opportunities across the US. Our ambition is to be live in six states by the end of 2021 and to grow the US into one of Kindred's largest markets in the next couple of years."
Kindred was live in three states—Indiana, New Jersey and Pennsylvania—as of July 2020. The company also announced partnerships with three professional sports teams in the US in 2019: the New Jersey Devils (NHL), the Philadelphia Eagles (NFL) and the Philadelphia Union (MLS).
According to Kindred, the acquisition is expected to generate about $9.5 million in annual synergies within the next three years through lower investment needs and reduced cost for sales. Kindred also said the acquisition will allow it to further develop its own "proprietary product portfolio, and thereby secure unique content differentiation in line with the group's strategic direction," but did not elaborate.
Kindred said it plans to keep Relax as an independent entity within the group, with a separate board of directors and management team. Relax has about 240 full-time employees with its main offices in Estonia, Malta, Serbia and Sweden. The agreement calls for all existing Relax employee share option programs to be exercised, with the Relax management team retaining 7% of fully diluted shares post-merger and Kindred retaining the other 93% upon closing of the deal and the exercise of options.
The deal, which is subject to customary regulatory approvals, is expected to close in 4Q2021.